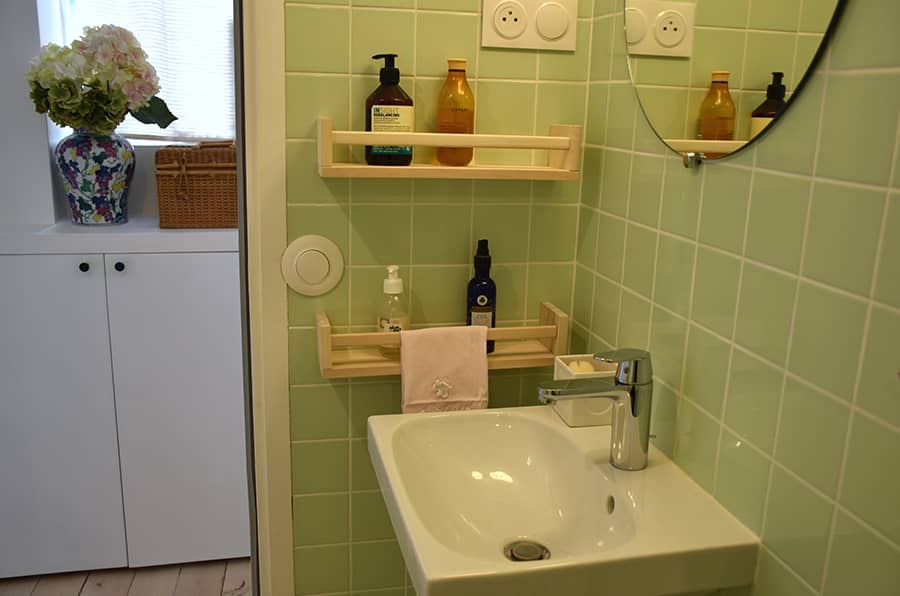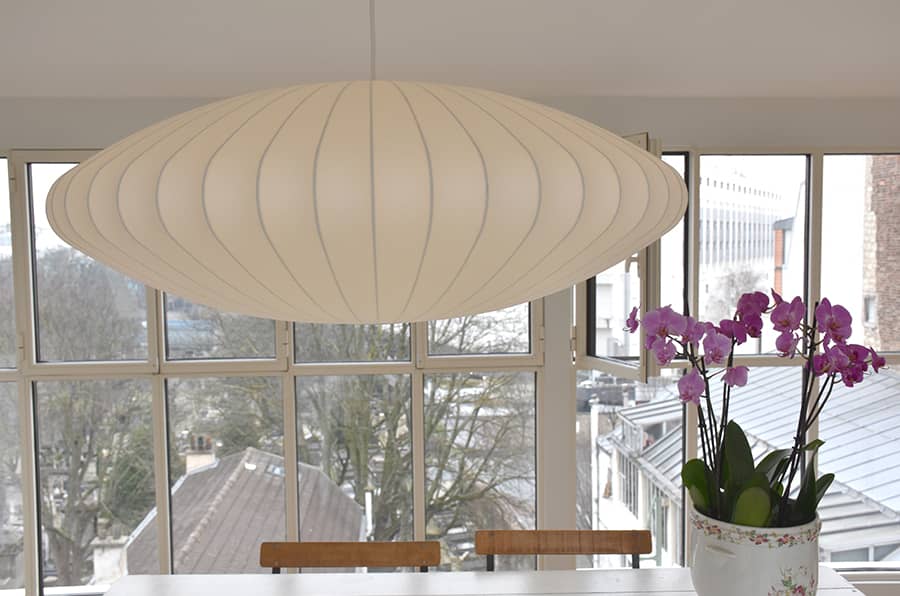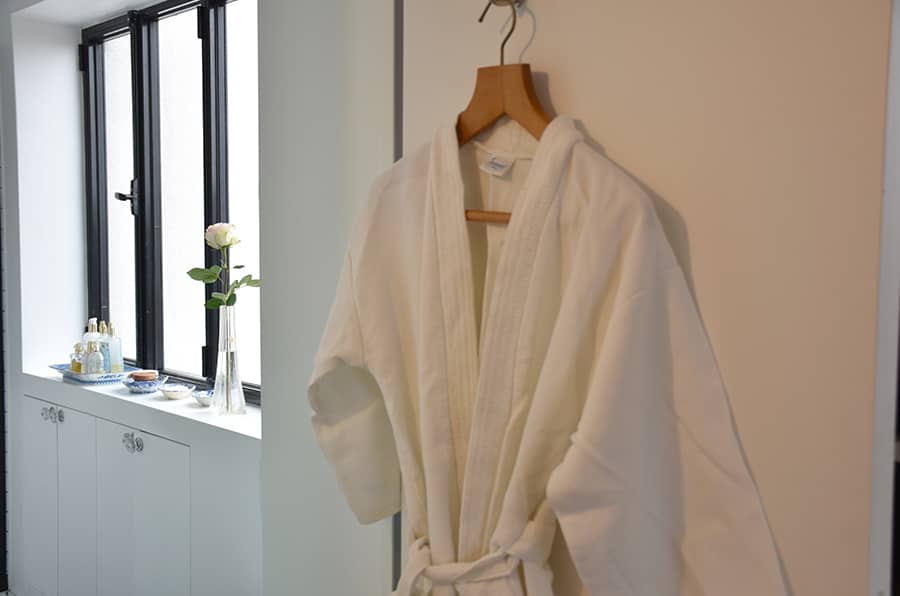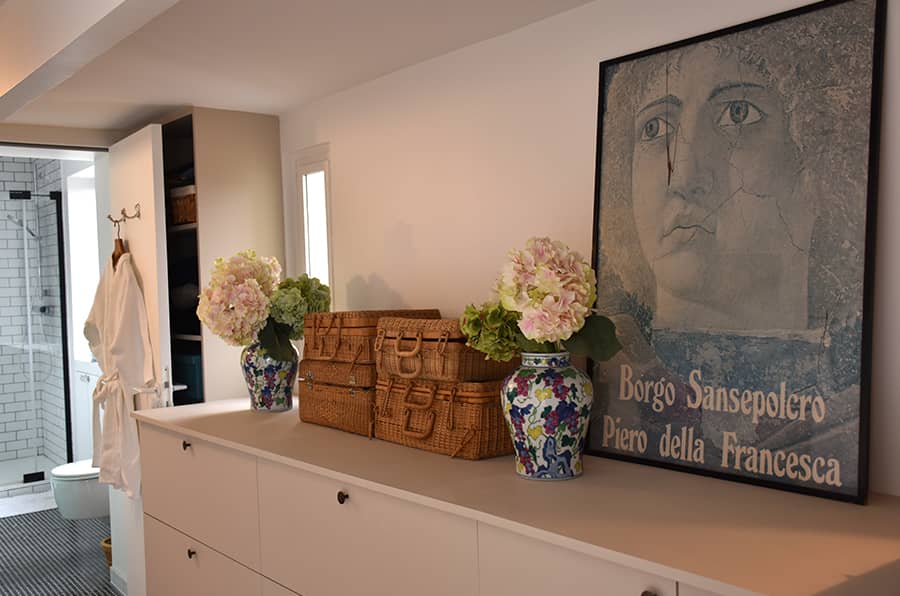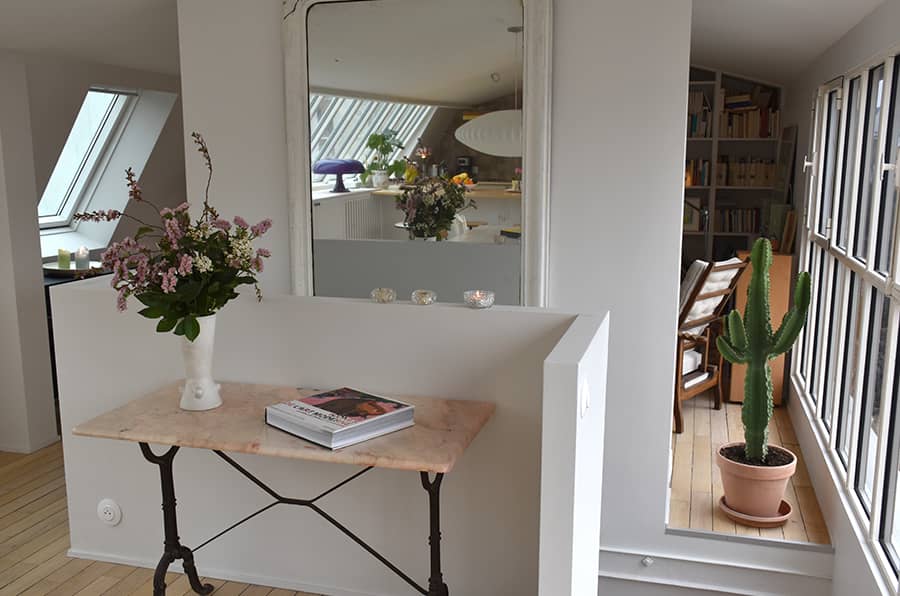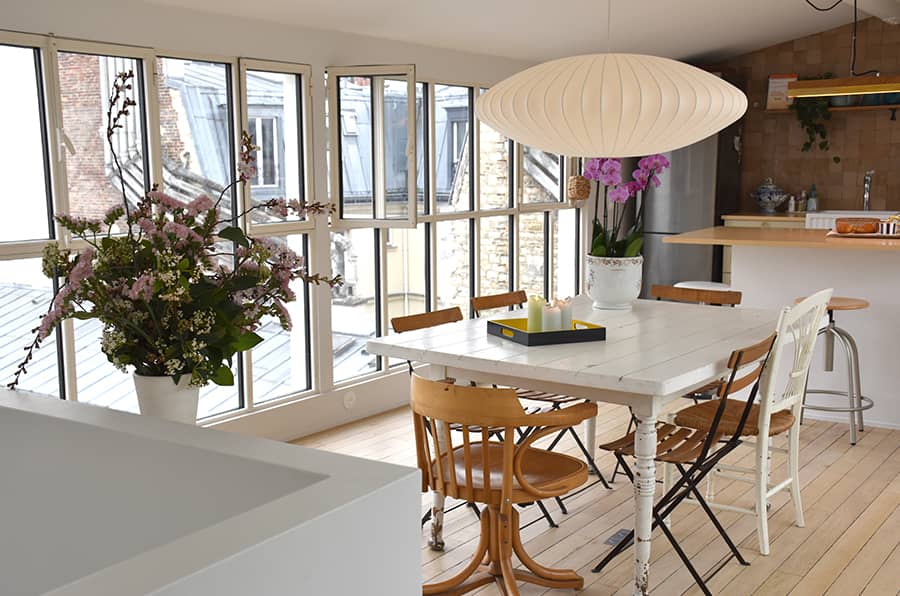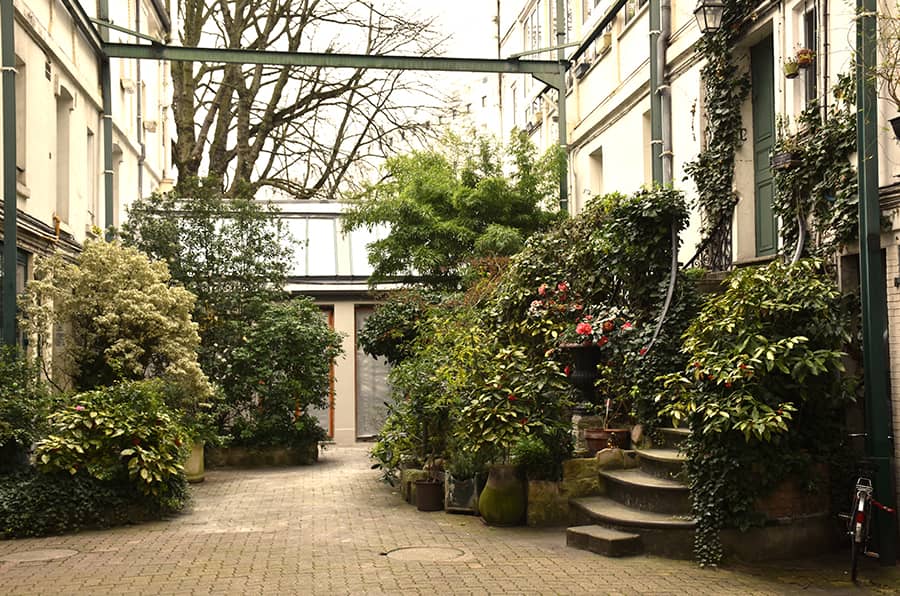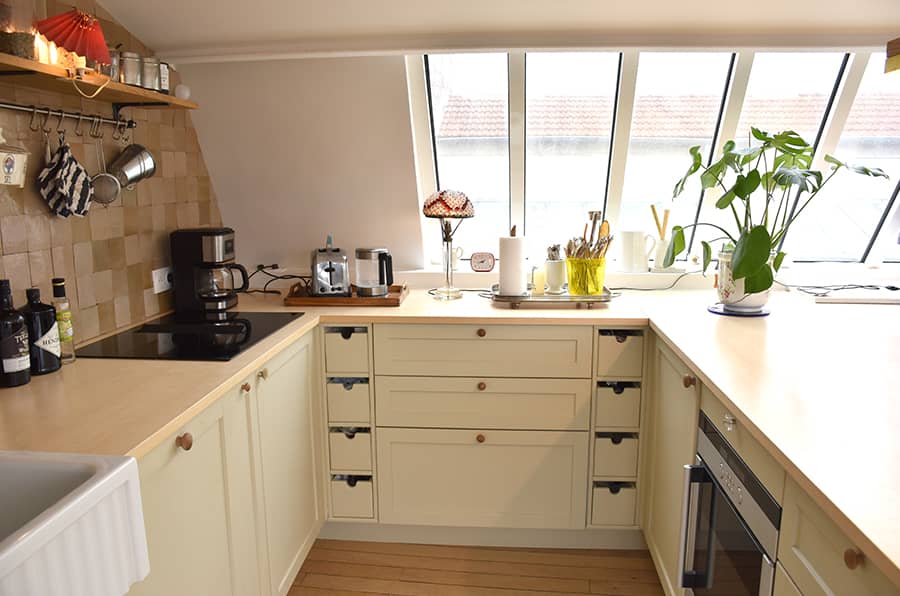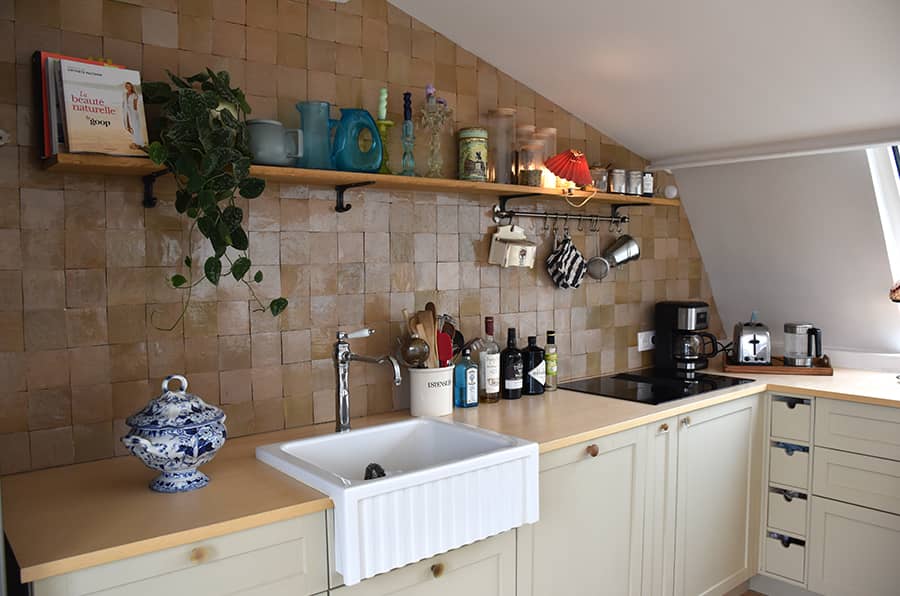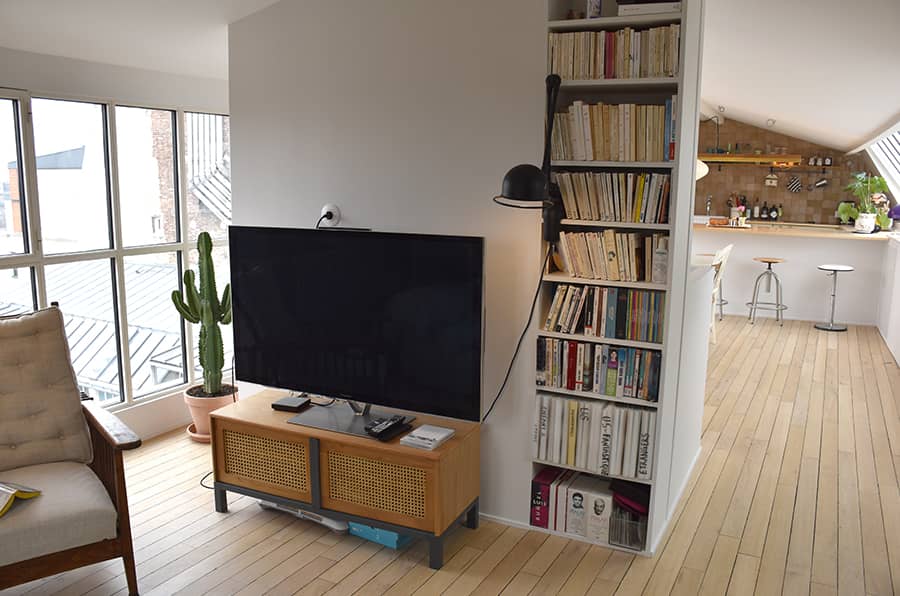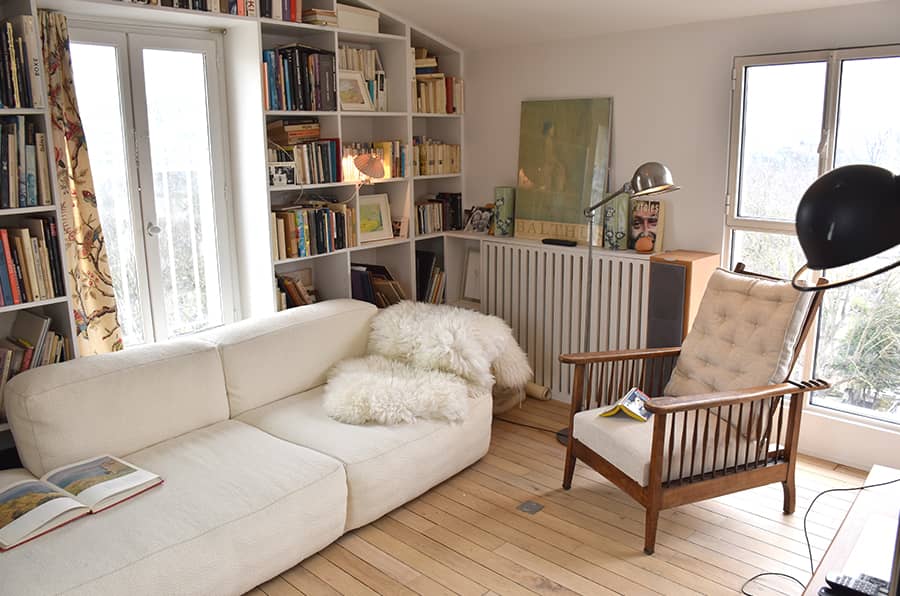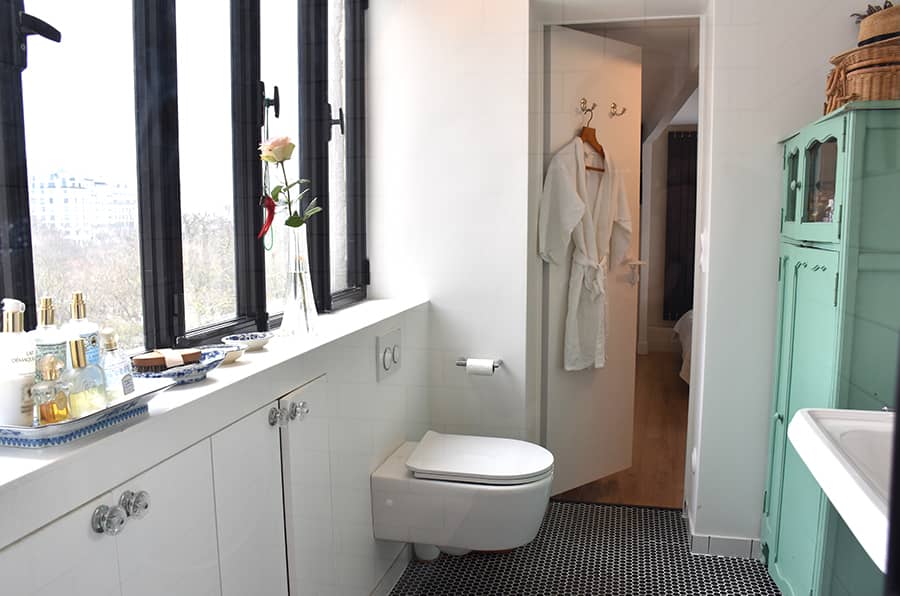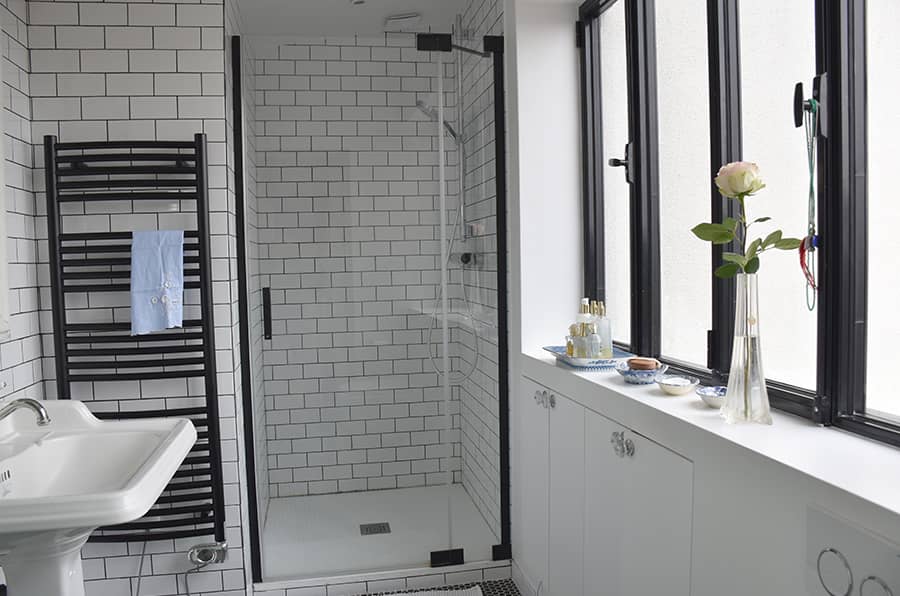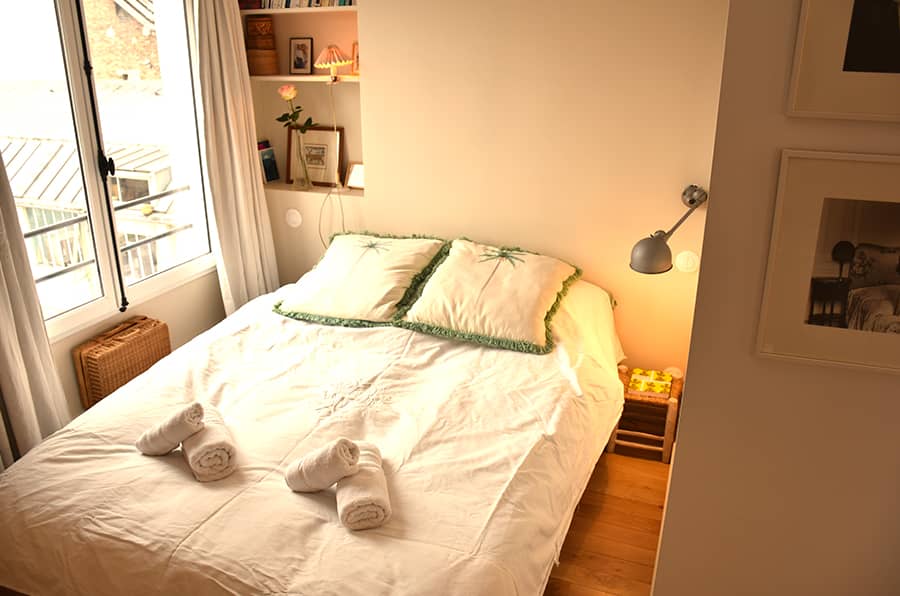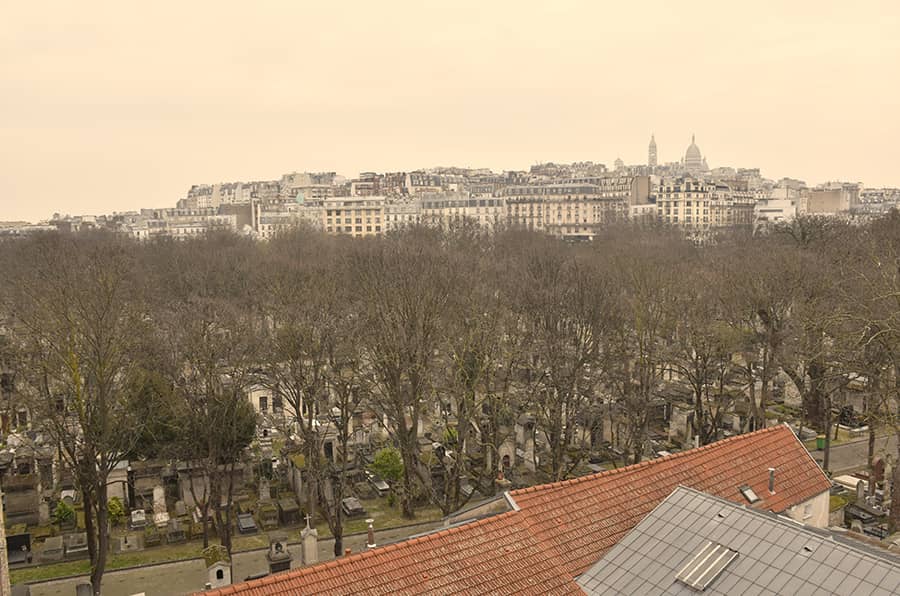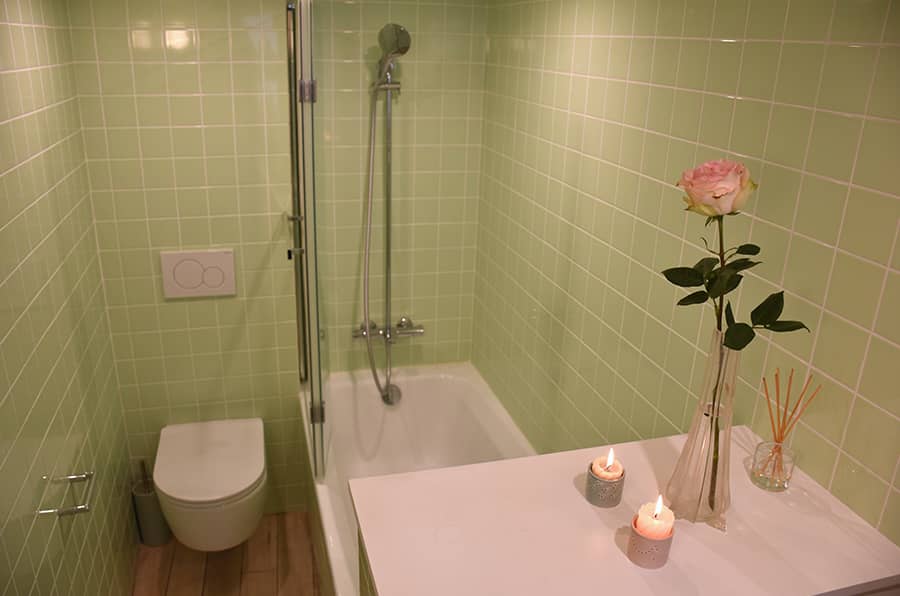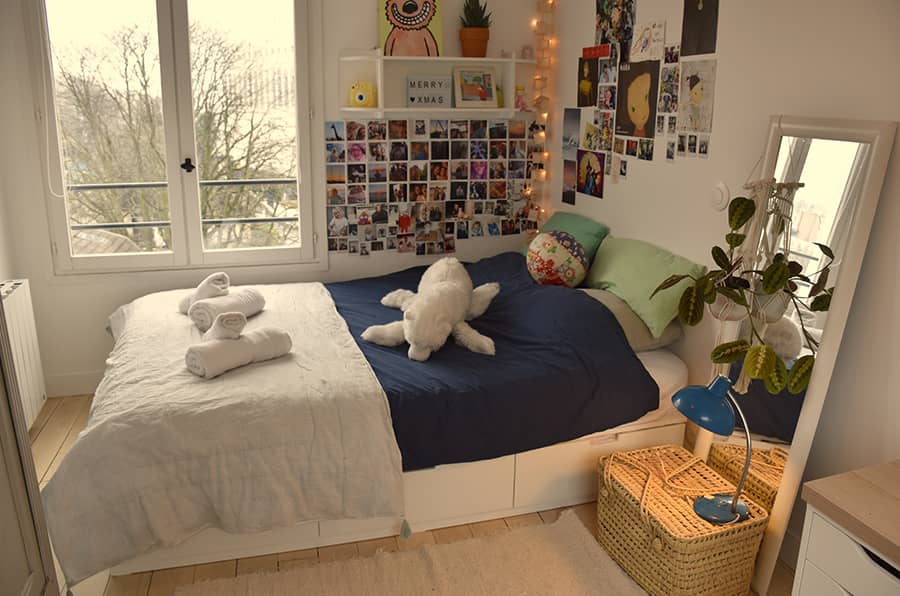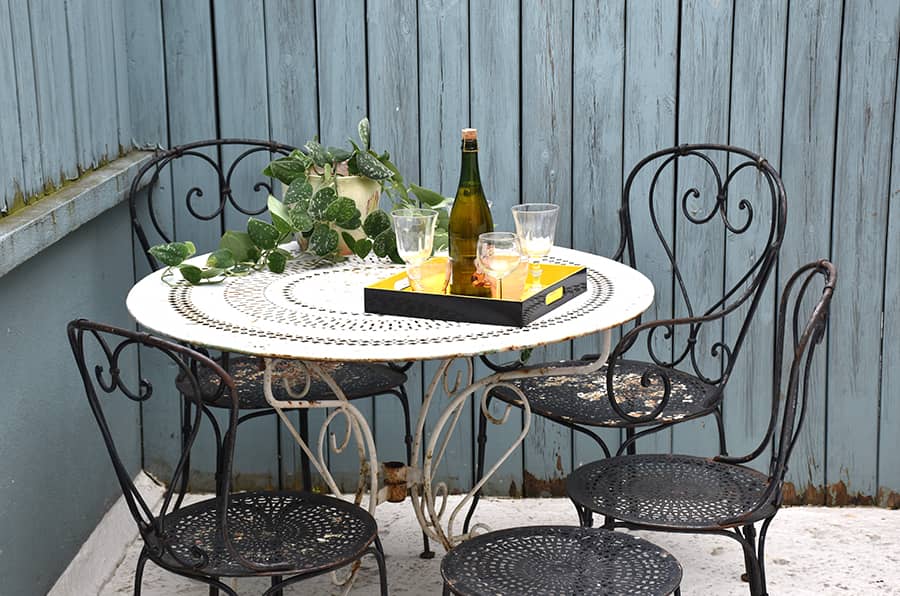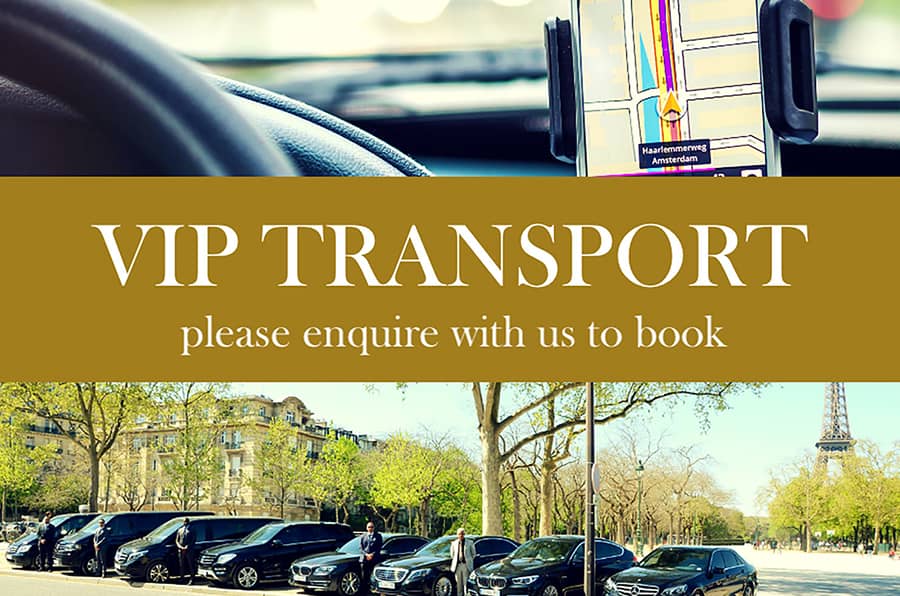 Sacré Cœur
This very bright cozy, typically Parisian apartment has a comfortable surface, a nice terasse, and is located near the famous Sacre-Coeur, in the Montmartre area. It can greet up to 4 guests in its 2 separate bedrooms and has all the amenities you could want for the perfect stay.
This lovely and extremely beautifully decorated two-bedroom apartment is located on the 5th floor of a nice Parisian building, accessible from a private court. The quintessential element of the house is the view of the Sacre Coeur and its cozy little terrace.
The large living room features a comfy couch, a library, and a TV. The decor is somehow eclectic our past guests absolutely loved it.
Next door, the beautiful kitchen is fully equipped you can easily cook like at home, there is a stove, an oven, a fridge, a microwave, a Nespresso coffee machine a dishwasher & a washer. There is a nice spacious dining area beside the kitchen.
The 2 bedrooms are laid out beautifully, with comfortable linens. Perfect to get some well-deserved rest after visiting the city all day.
The main bathroom, also spotless and finished in lovely tiles, offers a walk-in shower, a sink, towels, and a hairdryer. The second bathroom has a bathtub and a sink.
The apartment has all equipment you need to have a perfect stay. Free Wi-Fi, quiet and easy access thanks to the metro and taxi stations nearby.
This "pied-à-Terre" is perfectly located. You could definitely get used to living at this level of quiet, spacious luxury! A week won't be long enough.
The 18th district is located behind the world-famous Sacré-Coeur Church hence the name we choose for the apartment.
The whole area is filled with restaurants, cafés, shops, etc…
The "Jules-Joffrin" subway stop located a 3-minute walk from the apartment will take you to any parts of the City you may wish to visit.
Nearby you'll discover the famous Bateau Lavoir where painters like Picasso, Matisse, Juan Gris, and Toulouse Lautrec used to meet.
There's no better way to discover the secrets of this district than by visiting Montmartre's very own museum. It stands atop the hill of Montmartre and 14 famous personalities have lived within its walls, from Renoir and Valadon to Dufy and Poulbot. Delve into the glorious history of this bohemian corner through original works by Utrillo, Toulouse-Lautrec, and Willette, and enjoy an authentically rustic ambiance.
Details
Prices start at: 900€ for 3 nights
PLEASE NOTE: SMOKING IS FORBIDDEN IN ALL OF OUR PROPERTIES
PLEASE BE MINDFUL OF NEIGHBOURS AND KEEP NOISE LEVELS DOWN IN THE EVENINGS; PARTIES ARE NOT PERMITTED.
PETS ARE NOT ALLOWED IN ANY OF OUR APARTMENTS OR HOUSES.