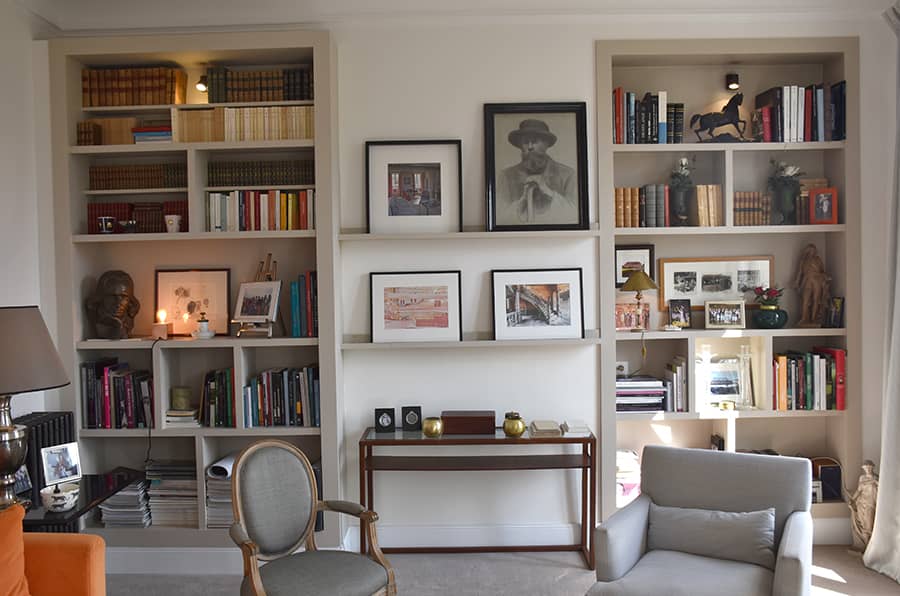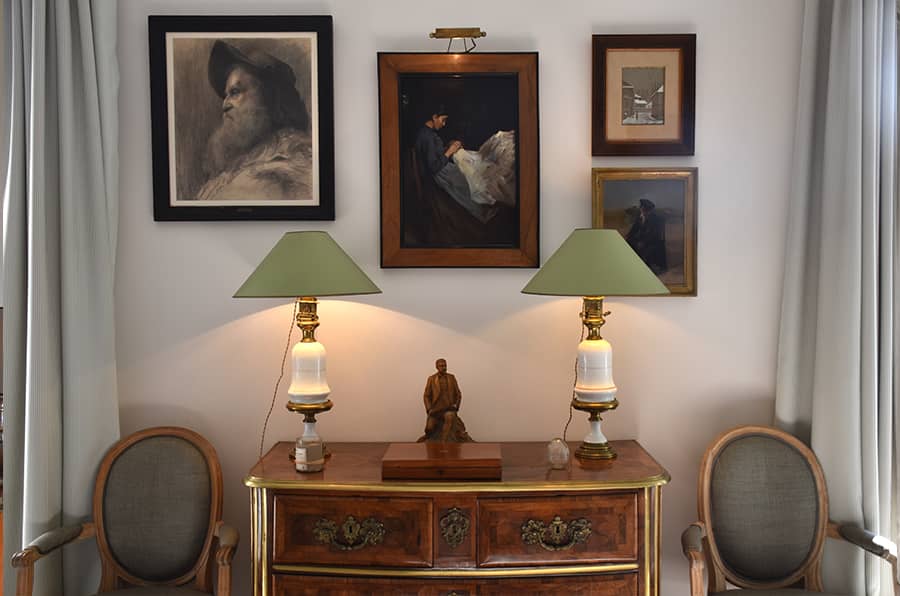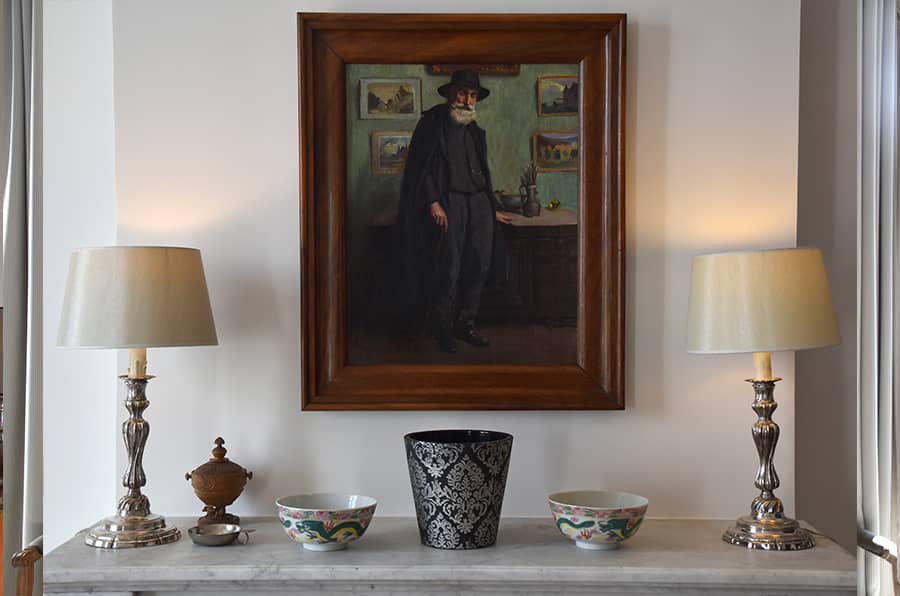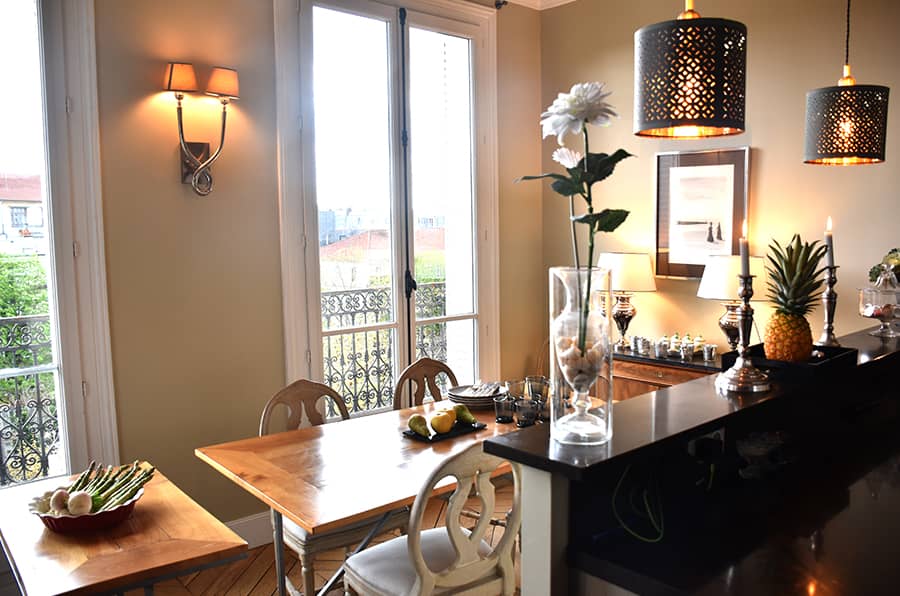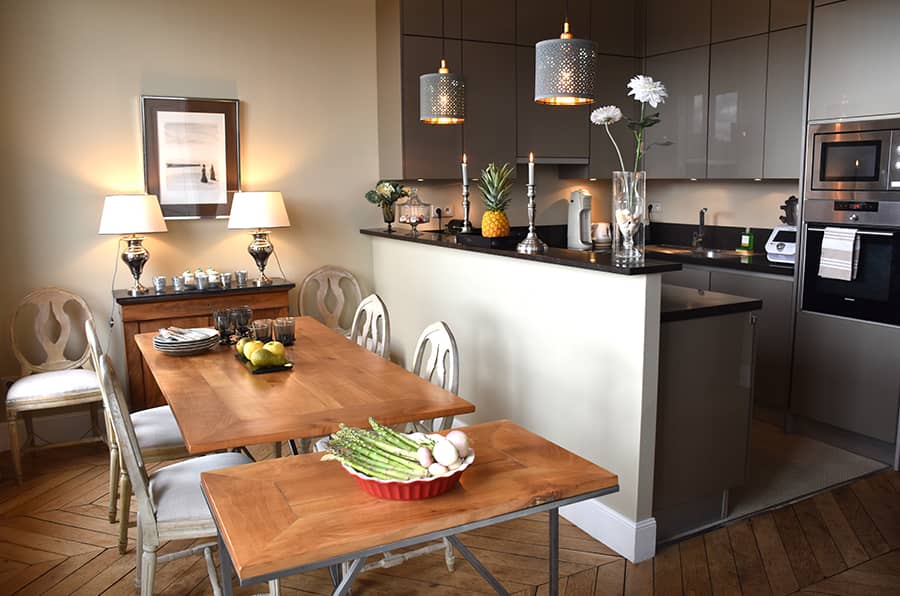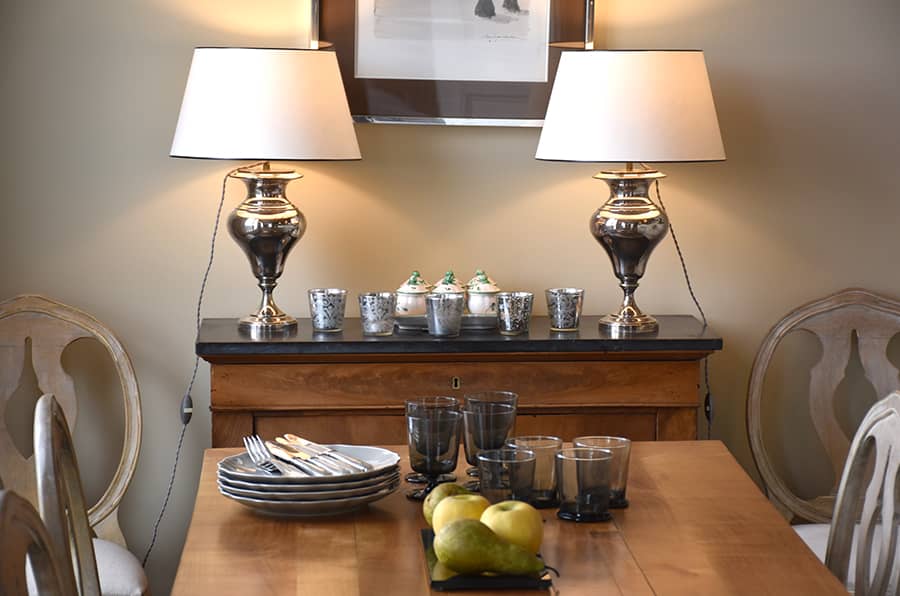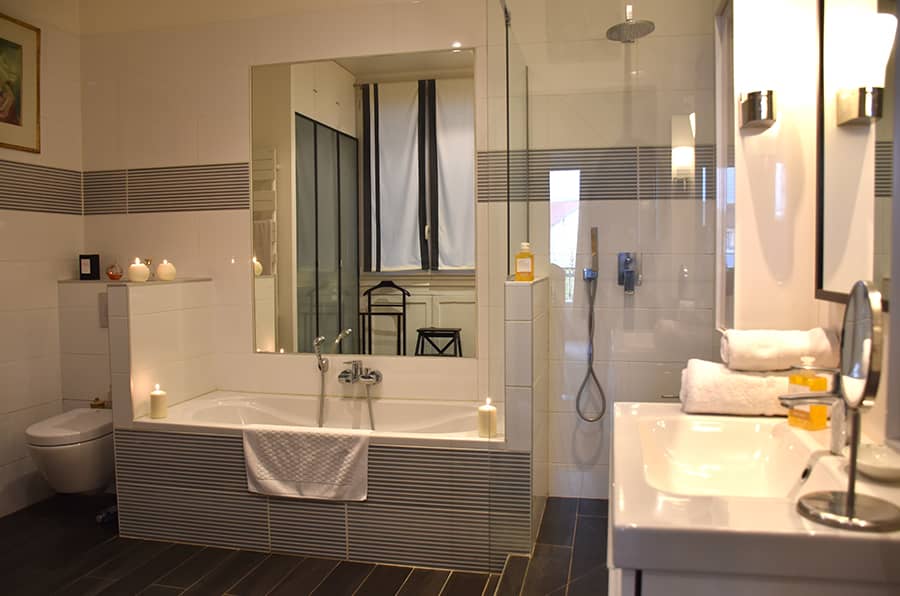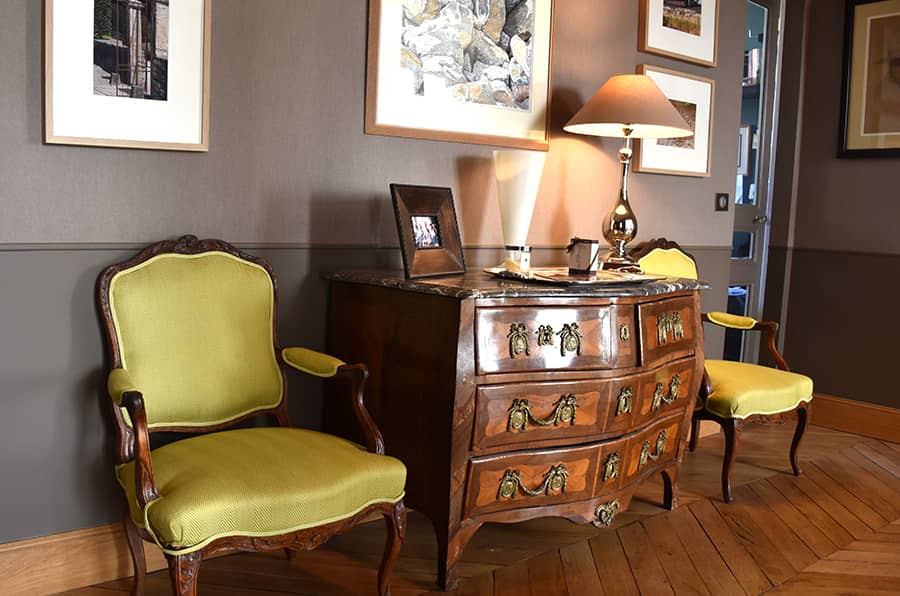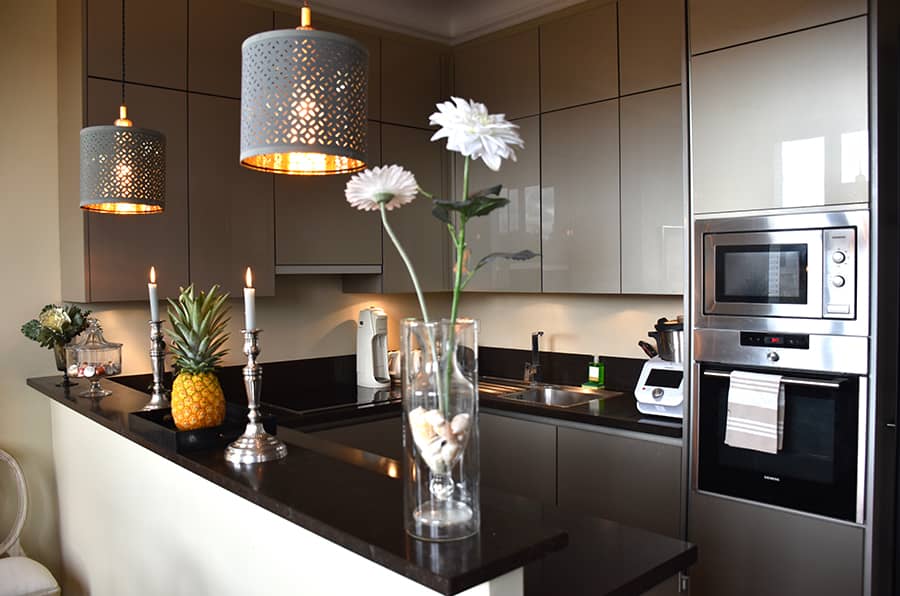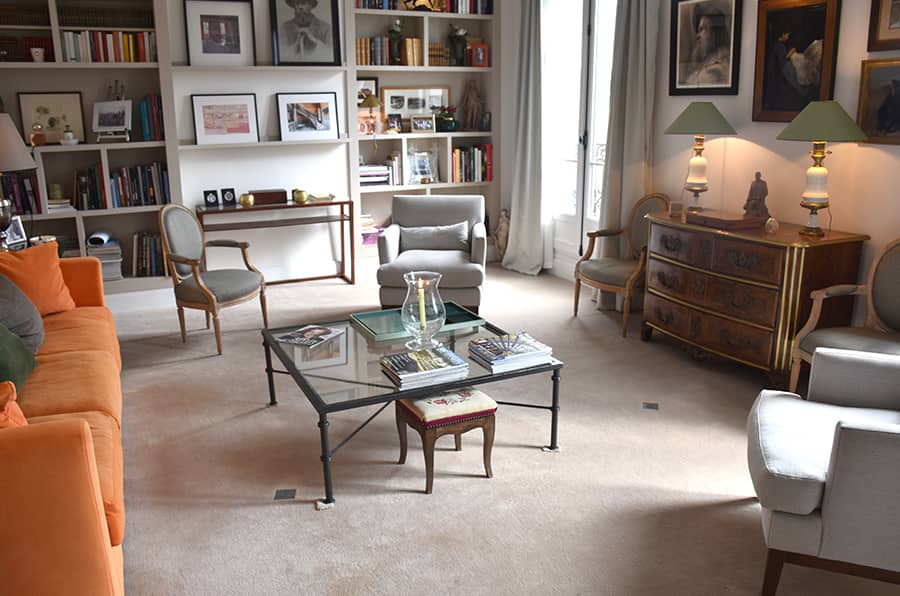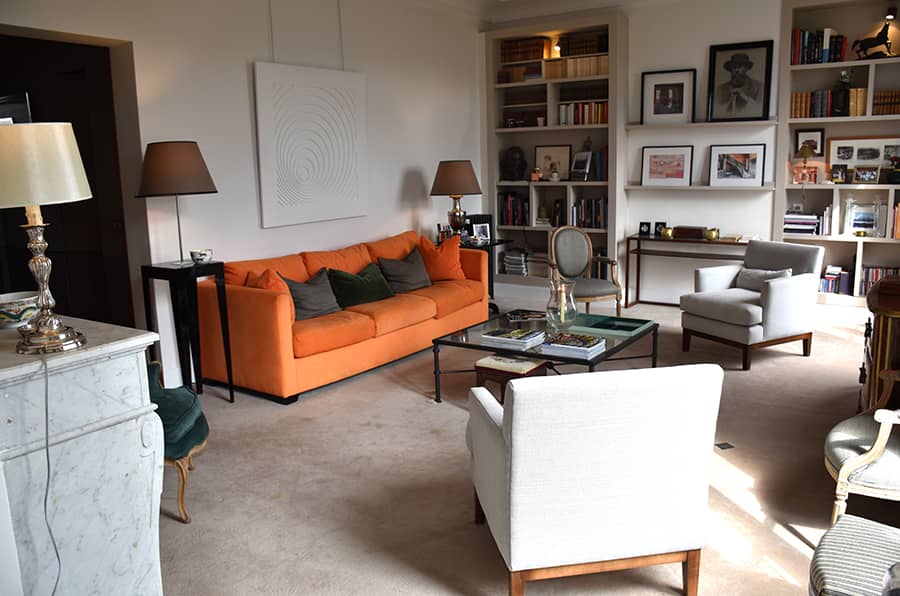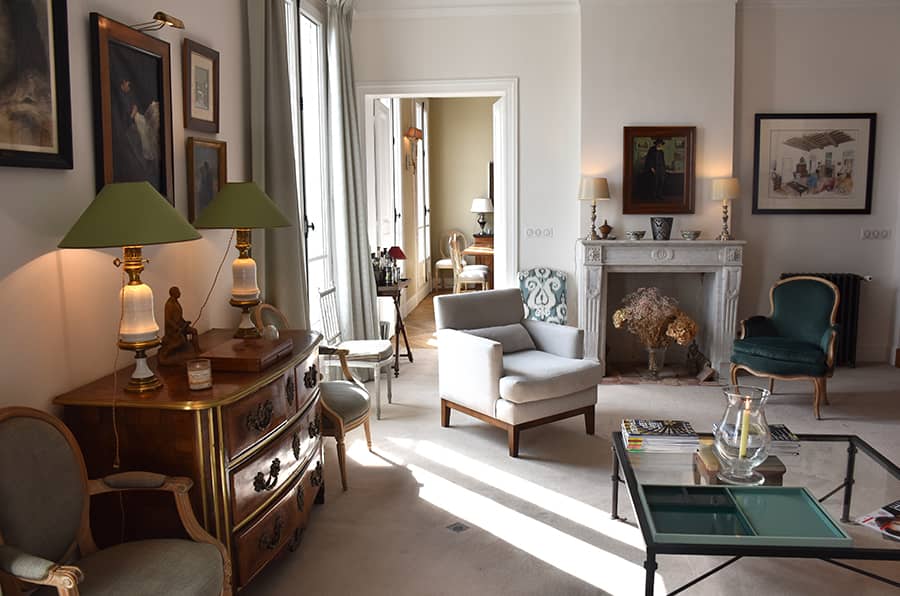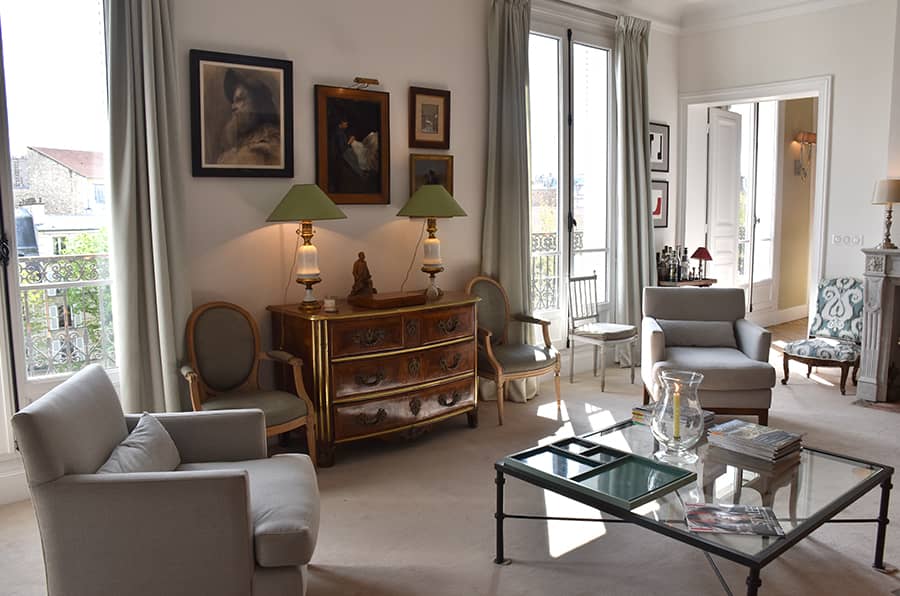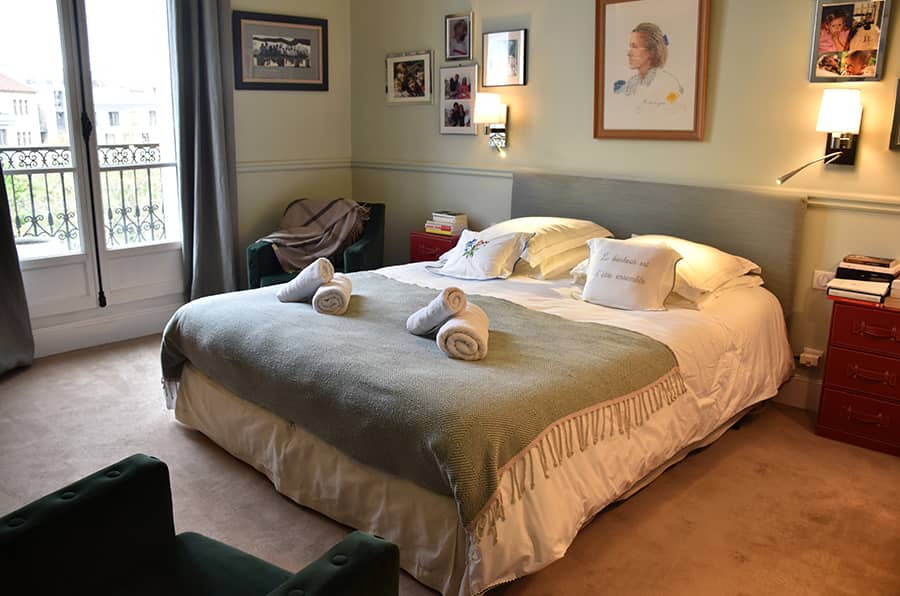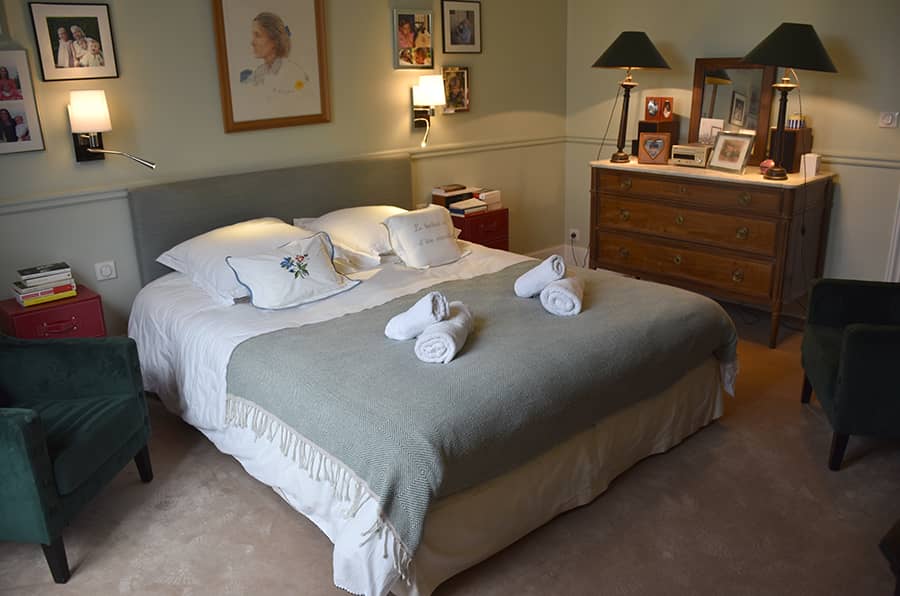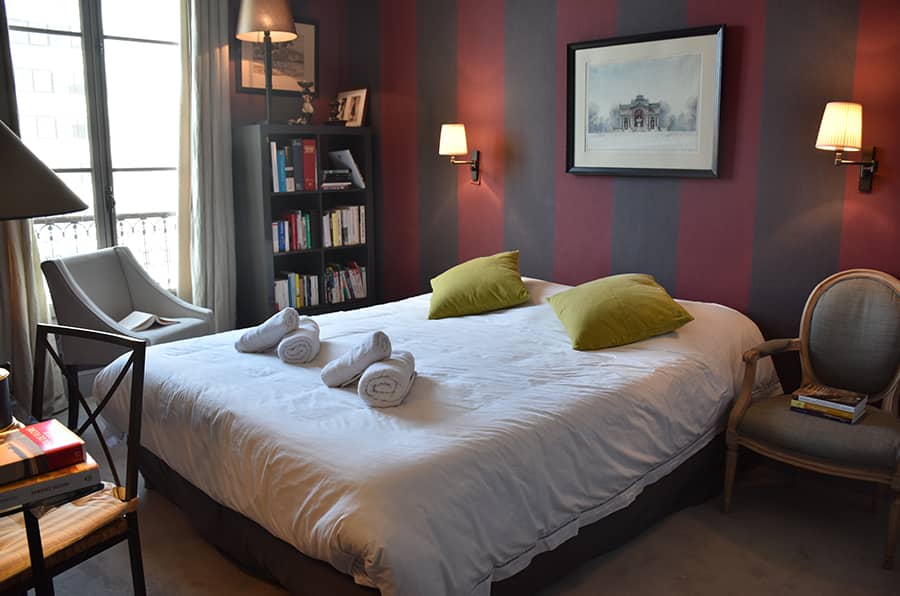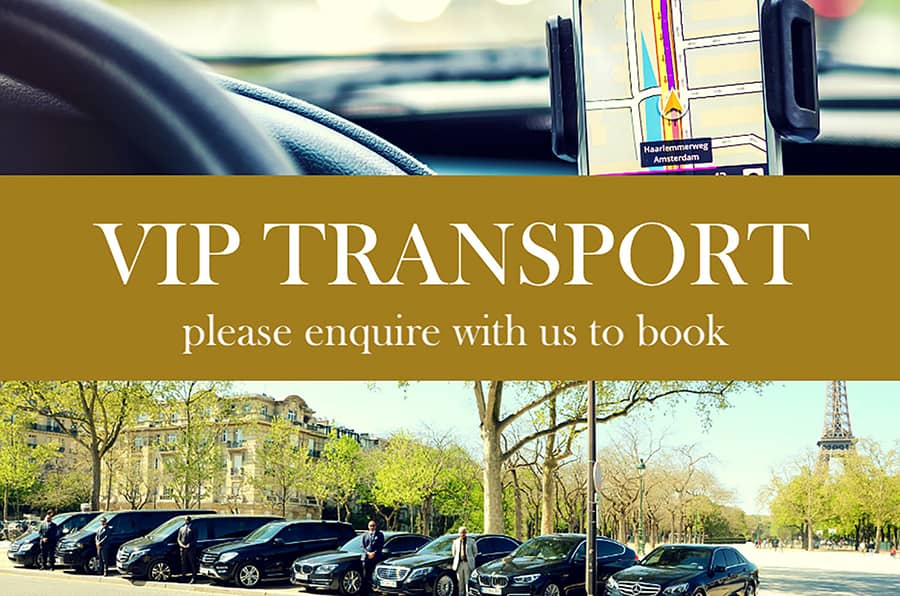 Boulevard Pereire
This very spacious, quintessentially Parisian apartment with sophisticated design, is located near the Arc de Triomphe and Parc Monceau. It can greet up to 4 guests in its 2 large separated bedrooms and all the amenities you could want for the perfect stay.
Entering this typically Parisian building, located on the famous Boulevard Perreire in the 17th district of Paris, you will be immediately bluffed by the sophisticated decoration of the apartment, in both classic and modern Parisian style. You will instantly feel at home.
The apartment is located on the 5th floor, it can greet up to 4 guests. It has a large living room where you can read a nice book comfortably sitting on the sofa or having a drink with friends. Next door, you will find a fully furnished kitchen, with a dishwasher, oven, a Nespresso Cofee machine, and a spacious dining area where you can enjoy a nice dinner with your guests.
The place boars 2 spacious bedrooms with double beds, sitting areas, and desks. The main bedroom has an ensuite bathroom with a bathtub. And there is a second separated bathroom in the apartment.
The 17th arrondissement may be a lesser-known area of Paris but it's by far a district you don't want to miss. Bordered by the 16th and 8th arrondissements, the three are known as the most prestigious and affluent residential areas of the city. You'll find classic Parisian architecture here, where the streets are lined with impressive Haussmann buildings with grand facades. It is a residential district, where a large number of Parisians live their daily lives. So, it makes sense that there are lots of shops, street markets, restaurants, and the kind of services that Parisians need.
It is located just a few steps away from Paris's main sightseeing such as the Arc of Triomphe, the Champs Elysees, Jacquemart-André Museum, and Parc Monceau.
The Bagtinolles is one of the most famous areas in the 17th, best known for being frequented by artists and other bohemian characters throughout the 19th century. Today, you can enjoy the artistic and bohemian atmosphere in many of its chic cafés nearby.
The Bagtinolles Covered Market boasts a diverse range of fresh, local produce and offers you an authentic Parisian market experience away from the usual touristic spots. Located at 96 bis Rue Lemercier, 75017, the market is open Tuesday – Friday at 8:30am – 1pm and 3:30pm – 8pm, on Saturdays from 8:30am – 8pm, and Sundays at 8:30am – 2pm.
The nearest metro stop to the house is Wagram (line 3) or Terne (line 2), which will link you to the rest of the city in no time. Buses, Uber, and English-speaking taxis are also available.
Service
Private driver on request