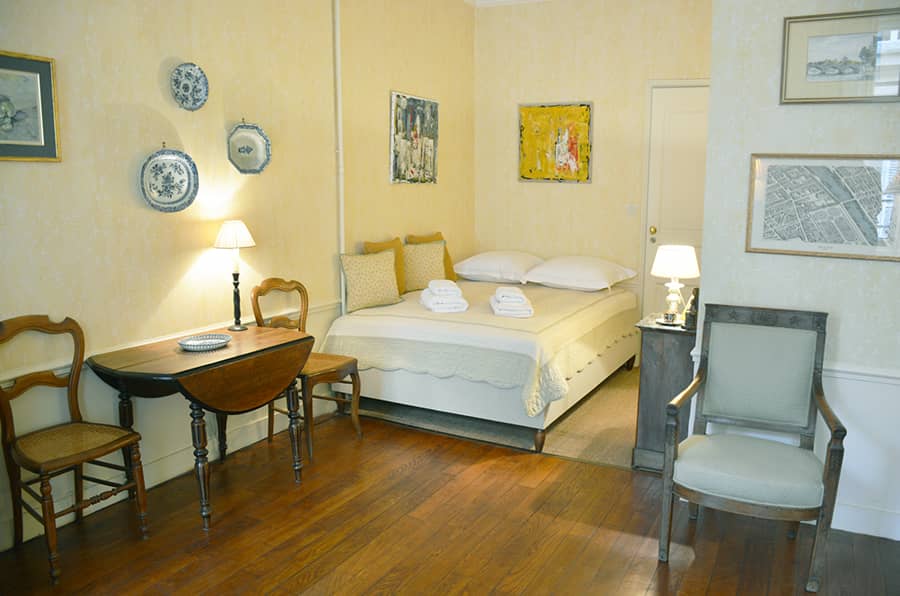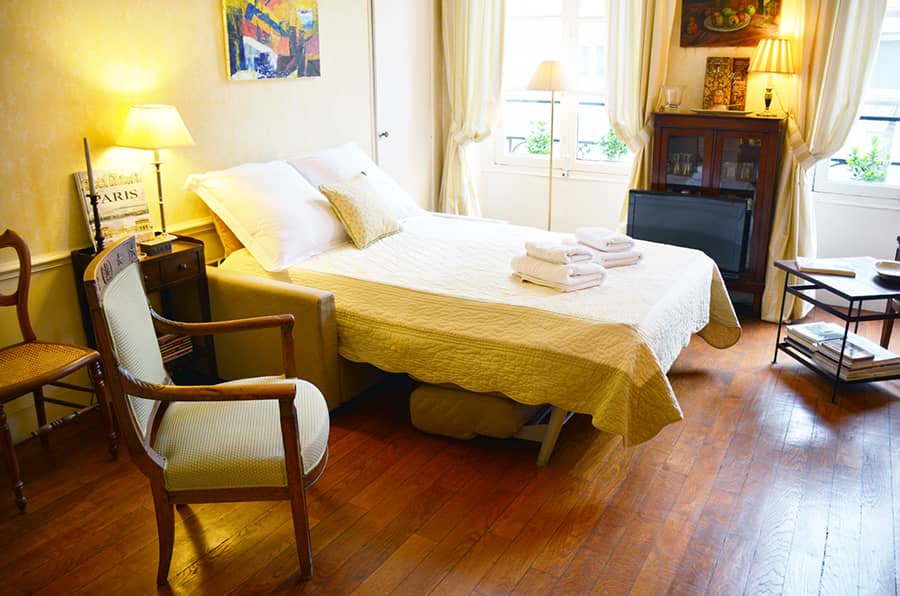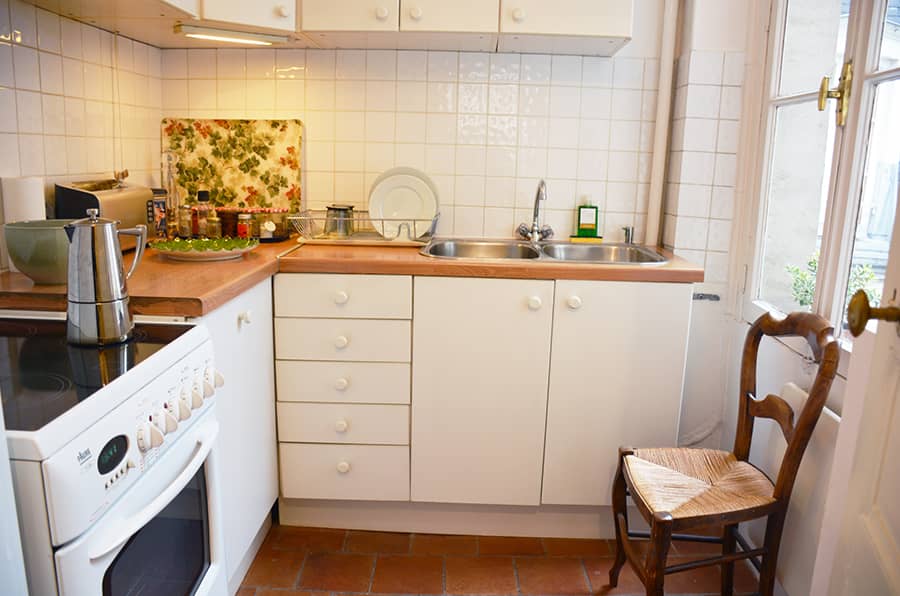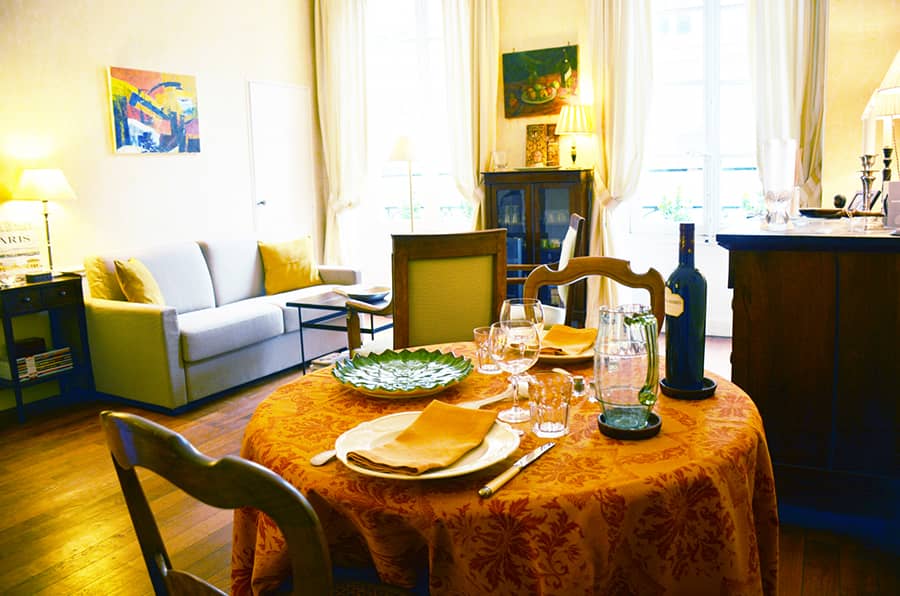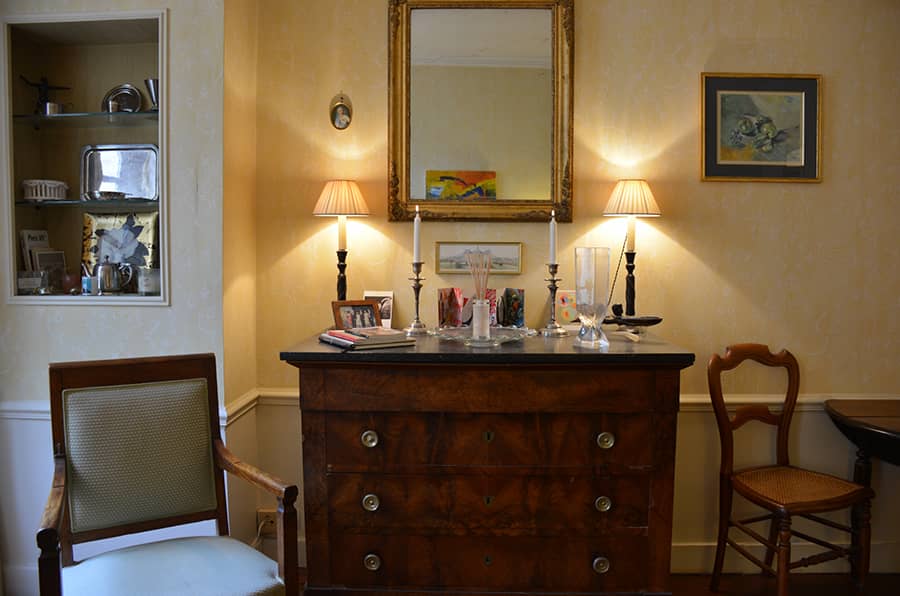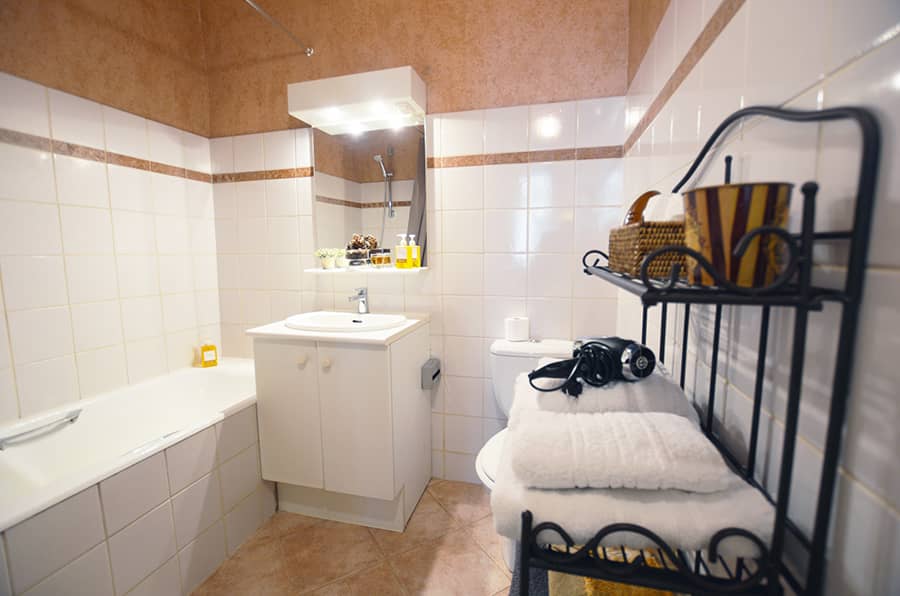 Rue du Bac St Germain
Ideally located to explore Paris' greatest attractions, Rue du Bac Saint Germain is just five minutes from the Musée d'Orsay.
Located in the 7th Arrondissement, this archetypal Parisian apartment is perfect for unwinding after a long day of exploring. Its high ceiling and abundance of light makes for spacious living. The classical design is complete with an array of ornaments that will make you feel at home in Paris. Just across the river from the Louvre and a short walk from the Luxembourg Gardens, Rue du Bac offers it all. As it was built in 1620, do not expect to find a lift to reach the apartment on the 3rd floor.
Some famous restaurants are very nearby such as: "L'Atelier de Joël Robuchon", "Piero" by Pierre Gagnaire as well as "Gaya" also by Pierre Gagnaire, whilst the proximity of La Grande Epicerie de Paris will have you indulge in the most interesting foods from around the world. If you're a wine/alcohol connoisseur make sure to visit the wine cellar located in the basement. Being in this part of town make sure to enjoy an aperitif at the "Lutetia" hotel.
The apartment itself is welcoming and bright, with the open plan living area extending to include a comfortable double bed, with an additional sofa bed (that can be set up depending on your preference). The dining table which folds out is perfect for a relaxing candlelit dinner. Beyond the sleeping area, you will find the beautiful bathroom; white and clean featuring a vanity mirror, a bathtub equipped with a shower and a hairdryer.
Separate from the living area, the kitchen is equipped with all the essentials for your stay in Paris such as an oven, stove, fridge, and microwave all in order for you to cook as if you are Chez Vous.
The apartment is well-equipped for you to have a perfect stay. Free wifi and television in the apartment and easy access to the metro is at hand. This cozy apartment is complemented with the excellent location for the ultimate Parisian experience.
Details
Prices start at: 600€ for 3 nights
PLEASE NOTE: SMOKING IS FORBIDDEN IN ALL OF OUR PROPERTIES
PLEASE BE MINDFUL OF NEIGHBOURS AND KEEP NOISE LEVELS DOWN IN THE EVENINGS; PARTIES ARE NOT PERMITTED.
PETS ARE NOT ALLOWED IN ANY OF OUR APARTMENTS OR HOUSES.
Superbes vacances et un joli appartement au centre de Paris. Chouette petit appartement à la parisienne 5min du Louvre à pied. Une équipe très à l'écoute qui aide à trouver des solutions aux petits soucis. Nous ne pouvons que recommander cet endroit.
Really central, a comfy apartment with a traditional feel. Amazing location. Bernard very helpful and quick to reply. Sofa bed was super comfy and the bathroom had great shower pressure.