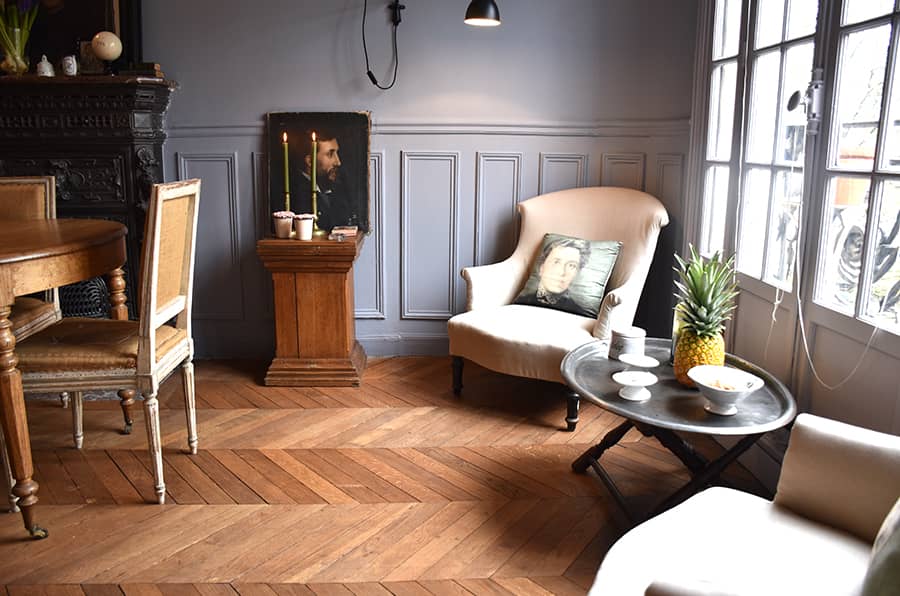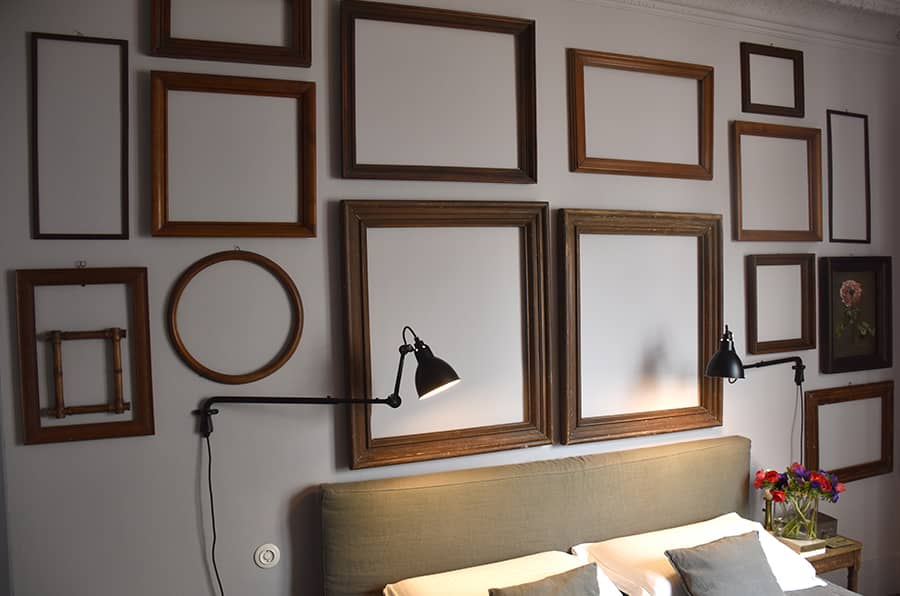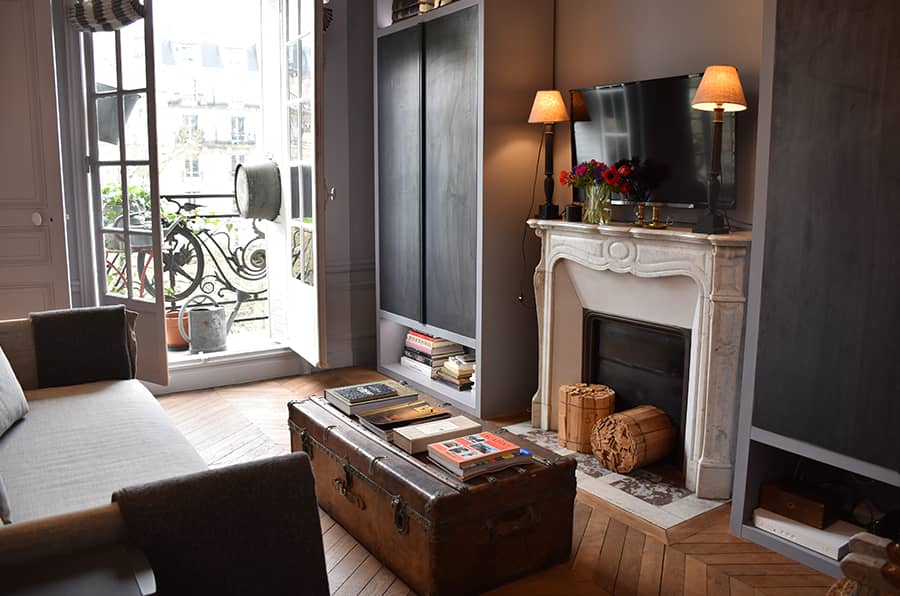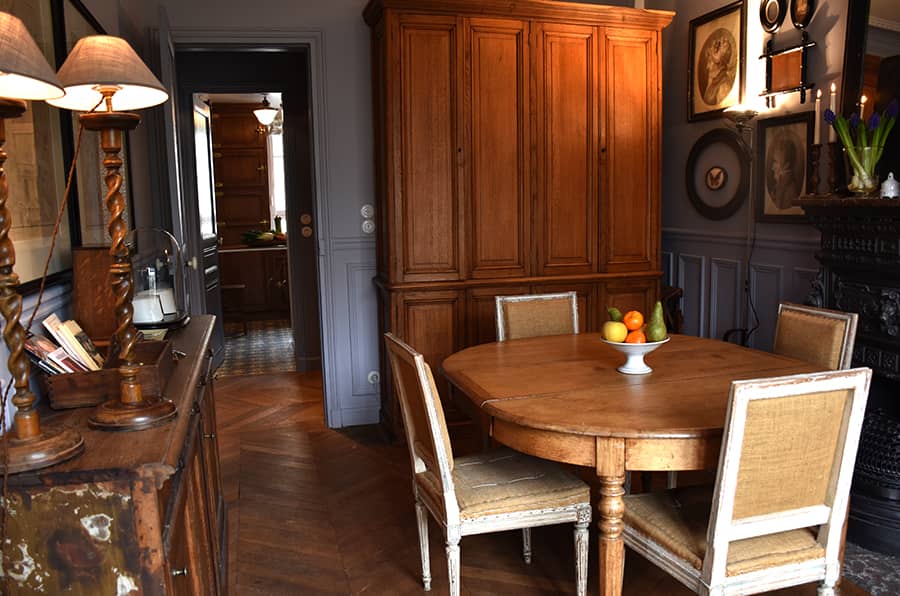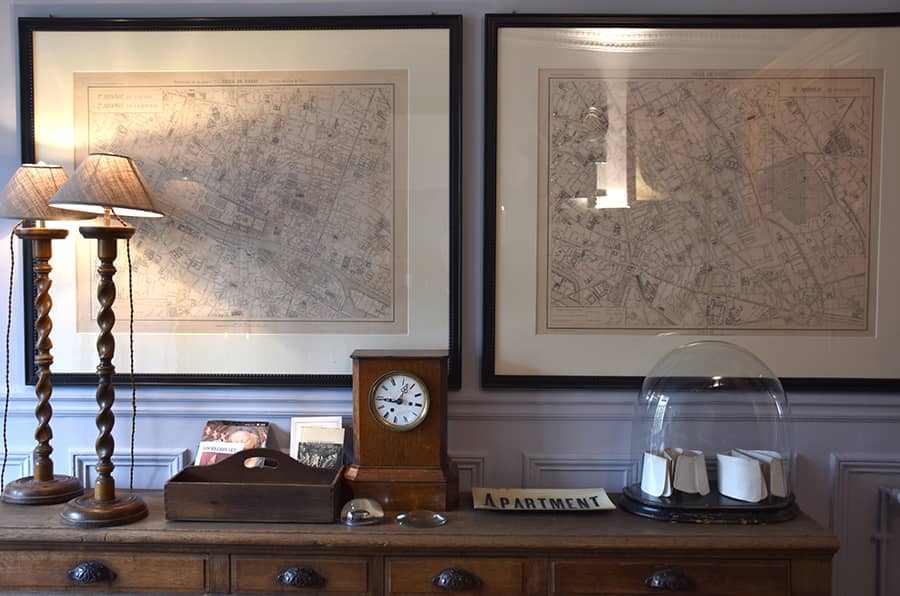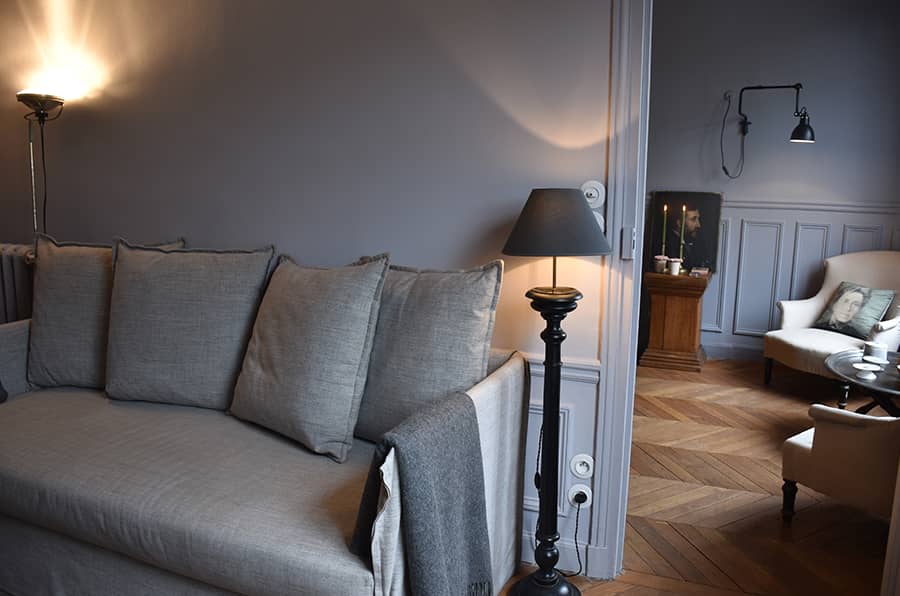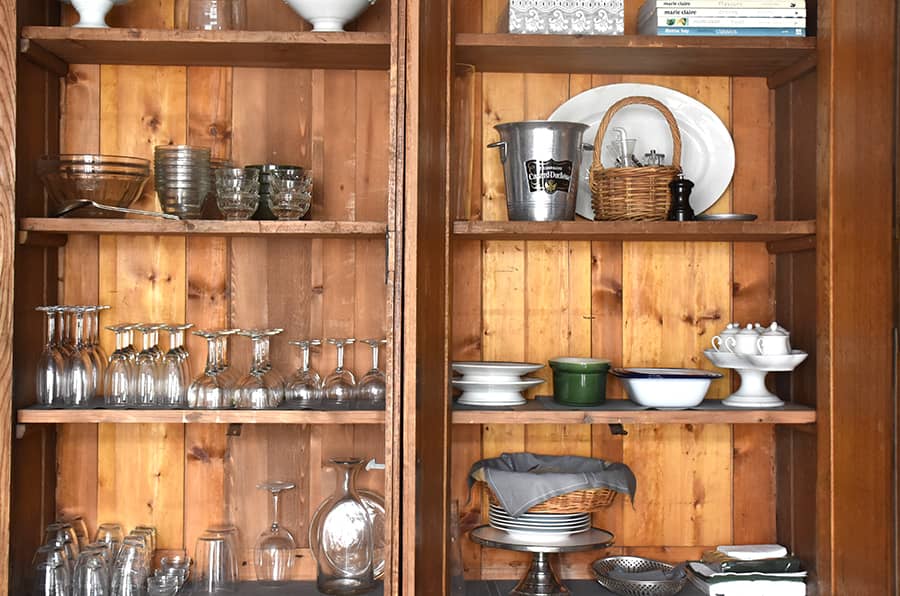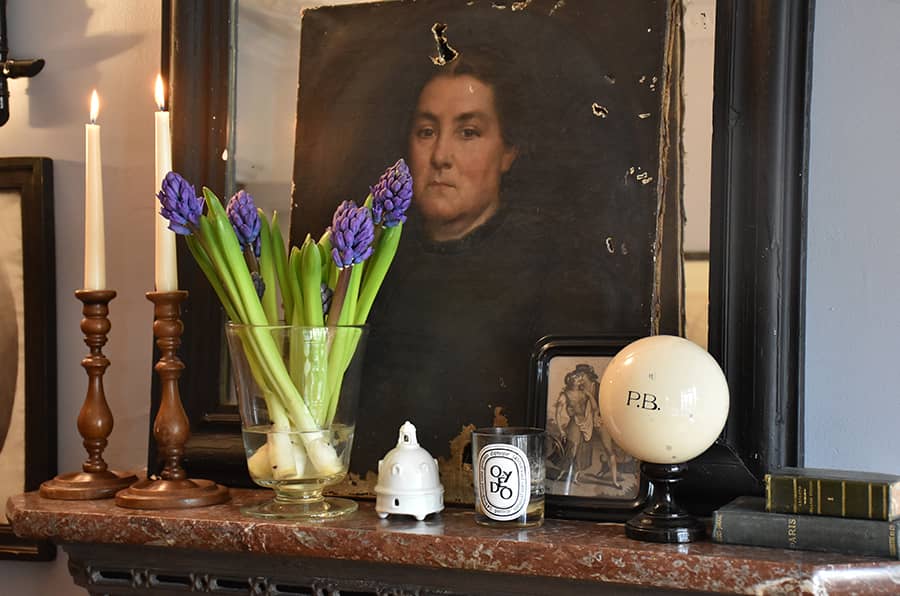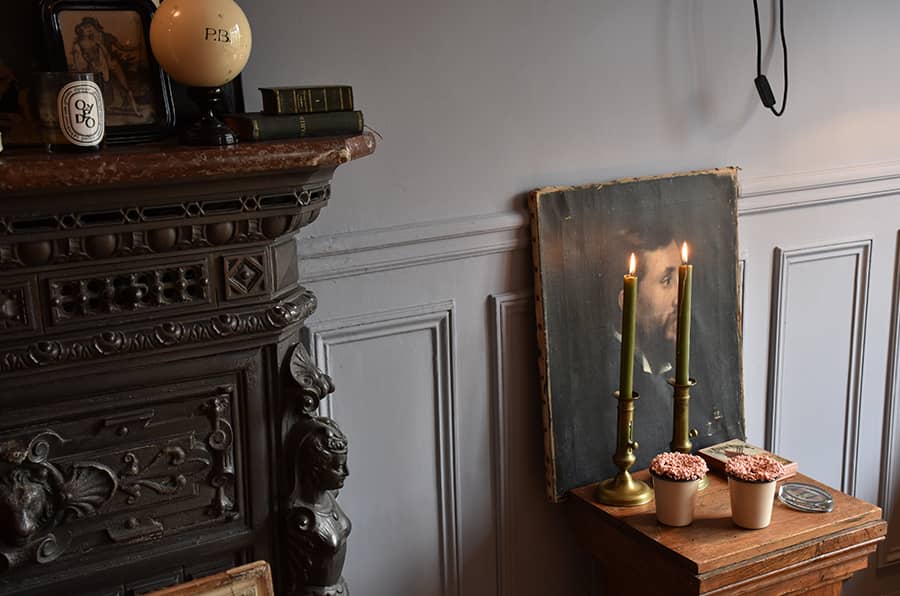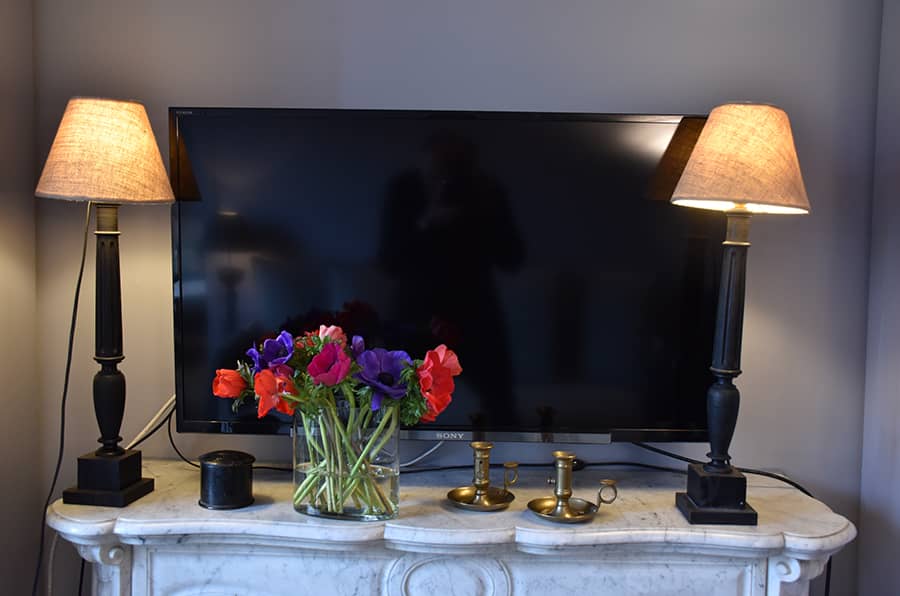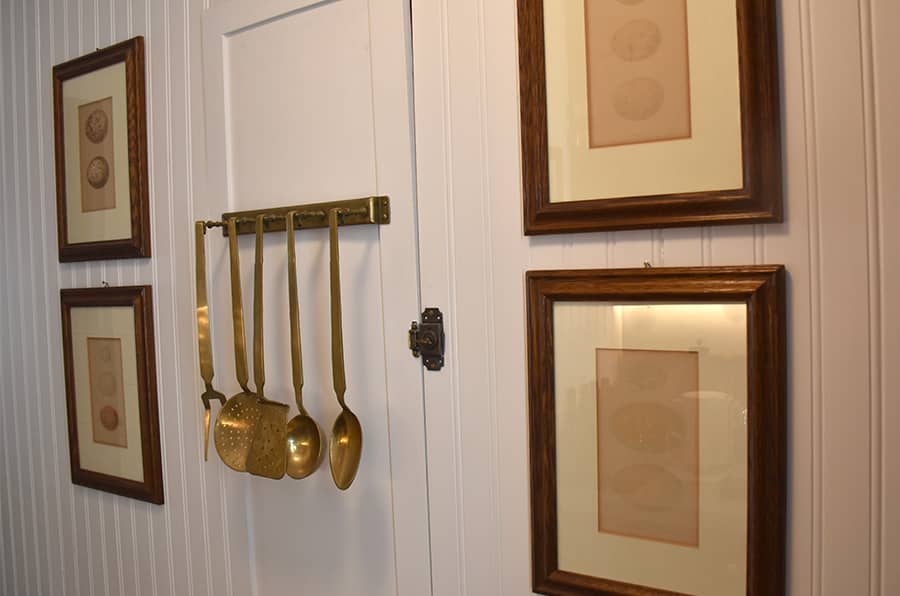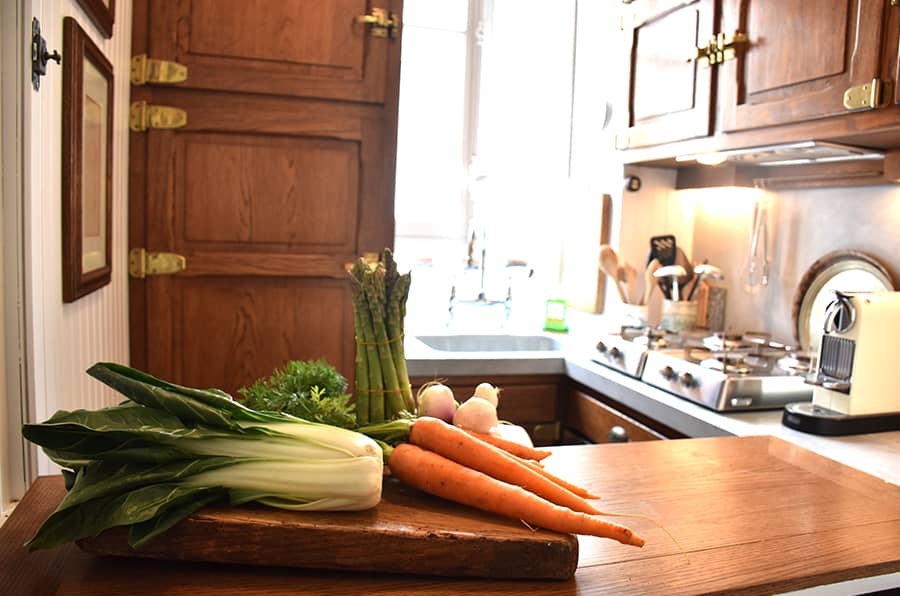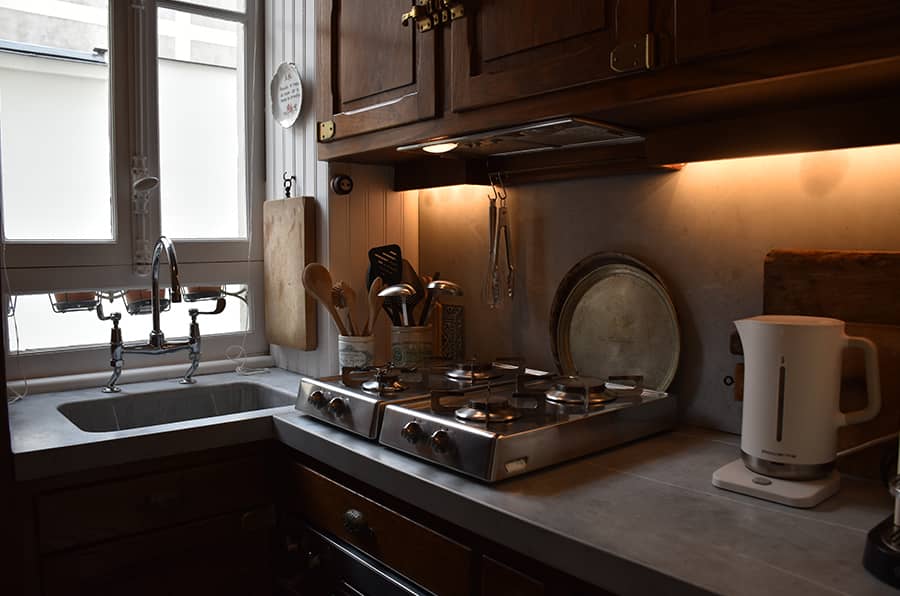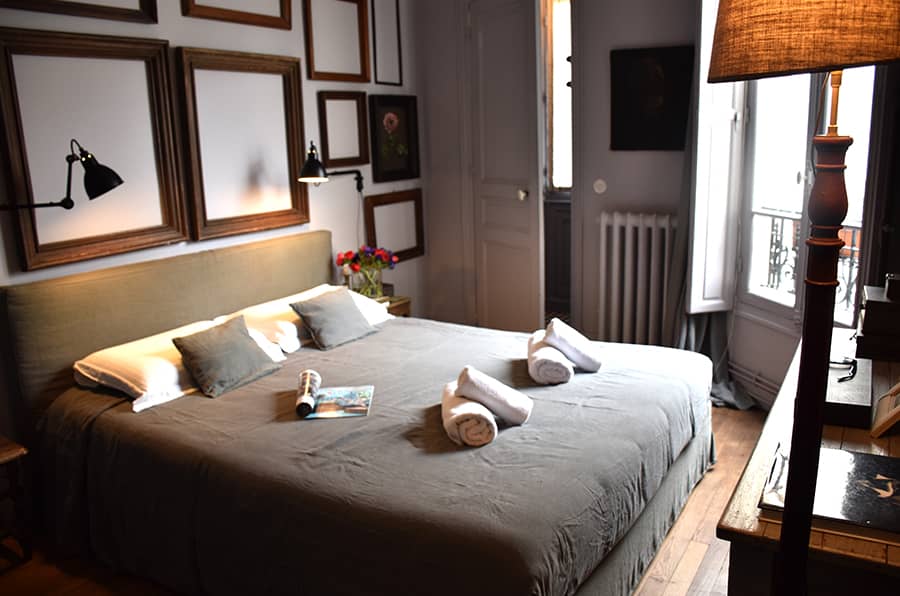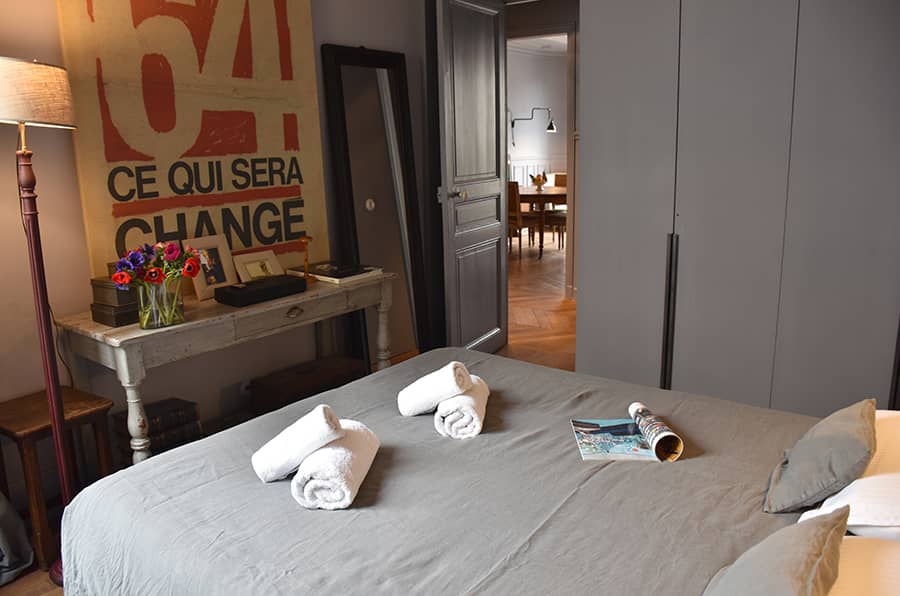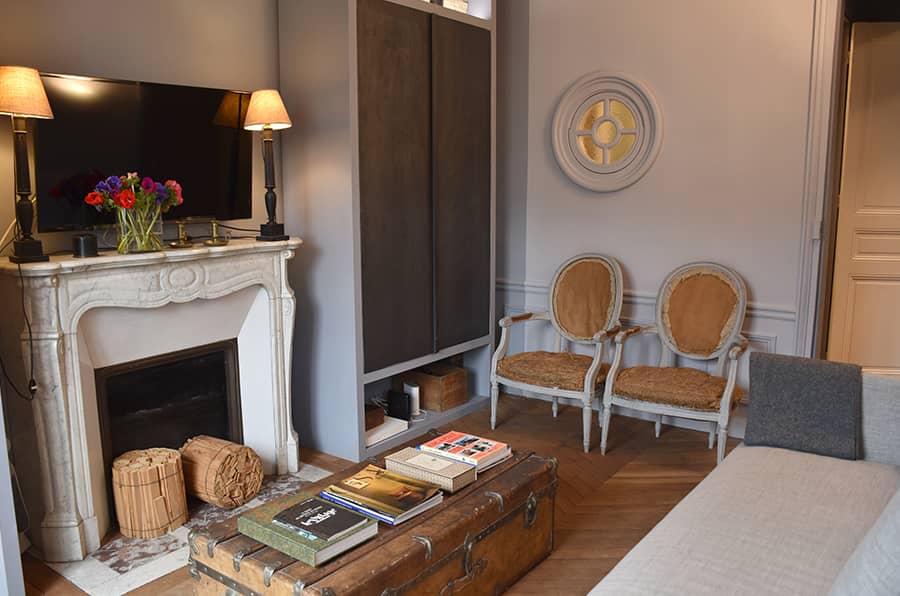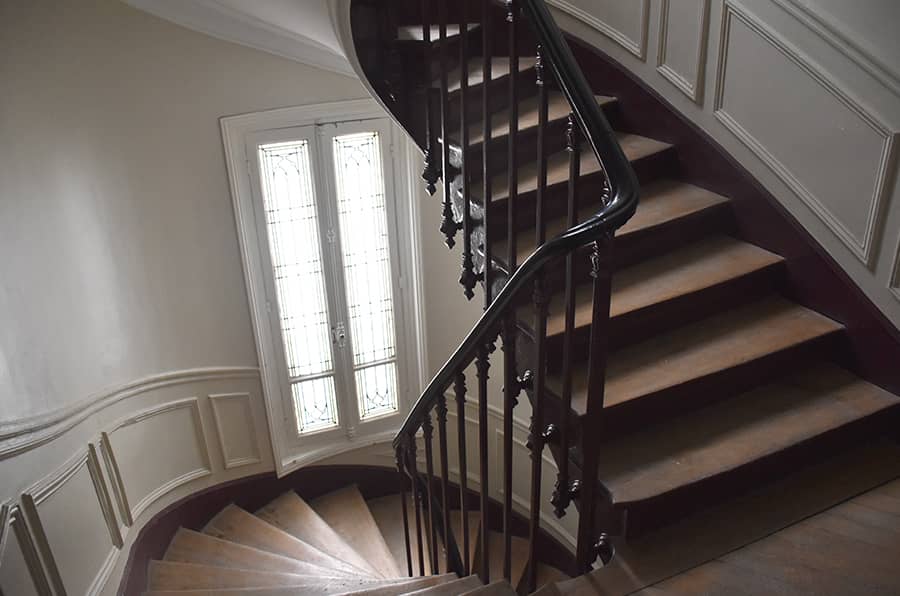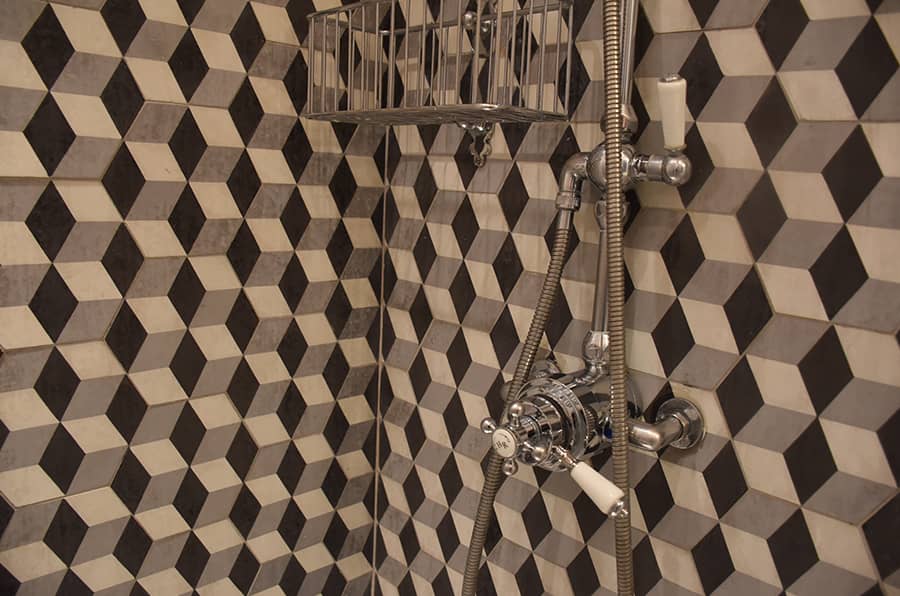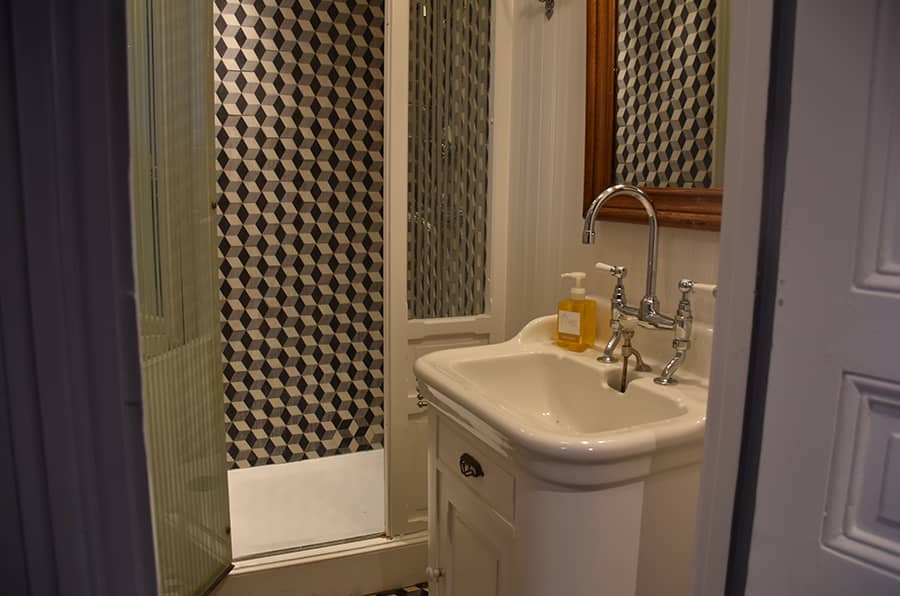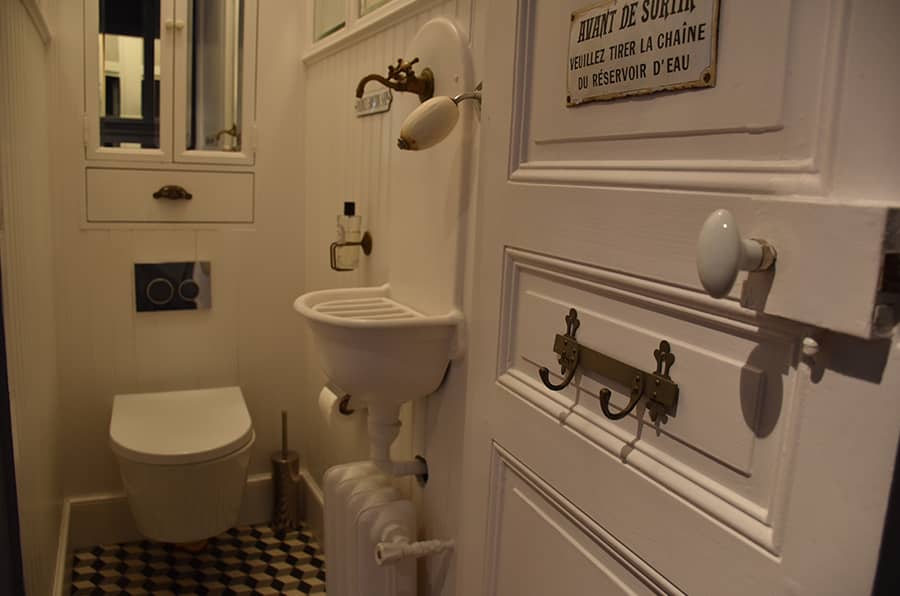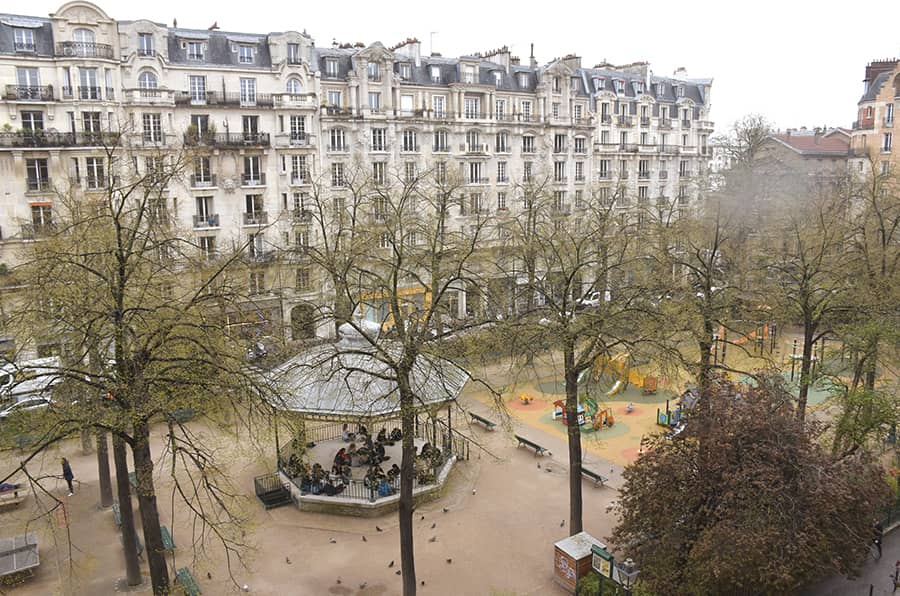 Bastille
Bastille is a very elegant one-bedroom apartment in a typical Parisian building, with a lovely view over the leafy Square Trousseau.
It can easily accommodate 4 guests with an additional sofa bed for a perfect experience in the heart of Paris, just a few steps away from major sightseeing spots such as Notre-Dame Cathedral and the Opéra Bastille. Although there is only one master bedroom, the living room can be transformed into a second double bedroom if required, and you will still have plenty of space to relax in the sitting-dining room next door. The apartment has a small but efficient kitchen, and a newly refurbished bathroom.
For food afficionados the Marché d'Aligre with an abundance of foods is located two blocks away. Restaurants are all over the area – in particular, we highly recommend Le Square Trousseau located on the same block than the apartment. The Square Trousseau offers benches to relax while listening to kids playing or birds chirping away….
Located in the 12th Arrondissement near the Place de la Bastille, this classic Parisian apartment with 2 balconies is perfect for unwinding after a long day of exploring. Its high ceilings and abundance of light make for spacious living. The classical design is complete with an array of ornaments that will make you feel at home in Paris.
The apartment can host up to 4 guests in total. There is a comfortable living room with a seating area and a wooden table in the dining area.
Next door, the bedroom has a comfortable double bed, and the interior is decorated with a beautiful contemporary twist. Off the sleeping area, you will find the bathroom; white and clean featuring a vanity mirror and hairdryer. In the TV room, there is also a comfortable sofa bed to accommodate 2 people. This is a nice place to enjoy some well-deserved rest after a day visiting the city.
The bathroom has a walk-in shower and a sink. Towels and soap are provided.
Separate from the living area, the kitchen is equipped with all the essentials for your stay in Paris such as an oven, stove, fridge, microwave, and dishwasher, all in order for you to cook as if you were Chez Vous.
The apartment is well equipped for you to have a perfect stay. Free wifi and television in the apartment and easy access to the metro is at hand. This cozy apartment is complemented by the excellent location for the ultimate Parisian experience.
Details
Prices start at: 900€ for 3 nights
Very nice apartment in a very central location in Bastille. Close to everything you need. Taste has been spread all over the place! You can feel the Parisian vibe and travel in time in the apartment. Bernard was extremely helpful and courteous. We will definitely come back! Thank you again for everything.
This is hands down the best apartment we have ever stayed in Paris. Beautiful design … great area. Very peaceful. Perfect.
PLEASE NOTE: SMOKING IS FORBIDDEN IN ALL OF OUR PROPERTIES
PLEASE BE MINDFUL OF NEIGHBOURS AND KEEP NOISE LEVELS DOWN IN THE EVENINGS; PARTIES ARE NOT PERMITTED.
PETS ARE NOT ALLOWED IN ANY OF OUR APARTMENTS OR HOUSES.