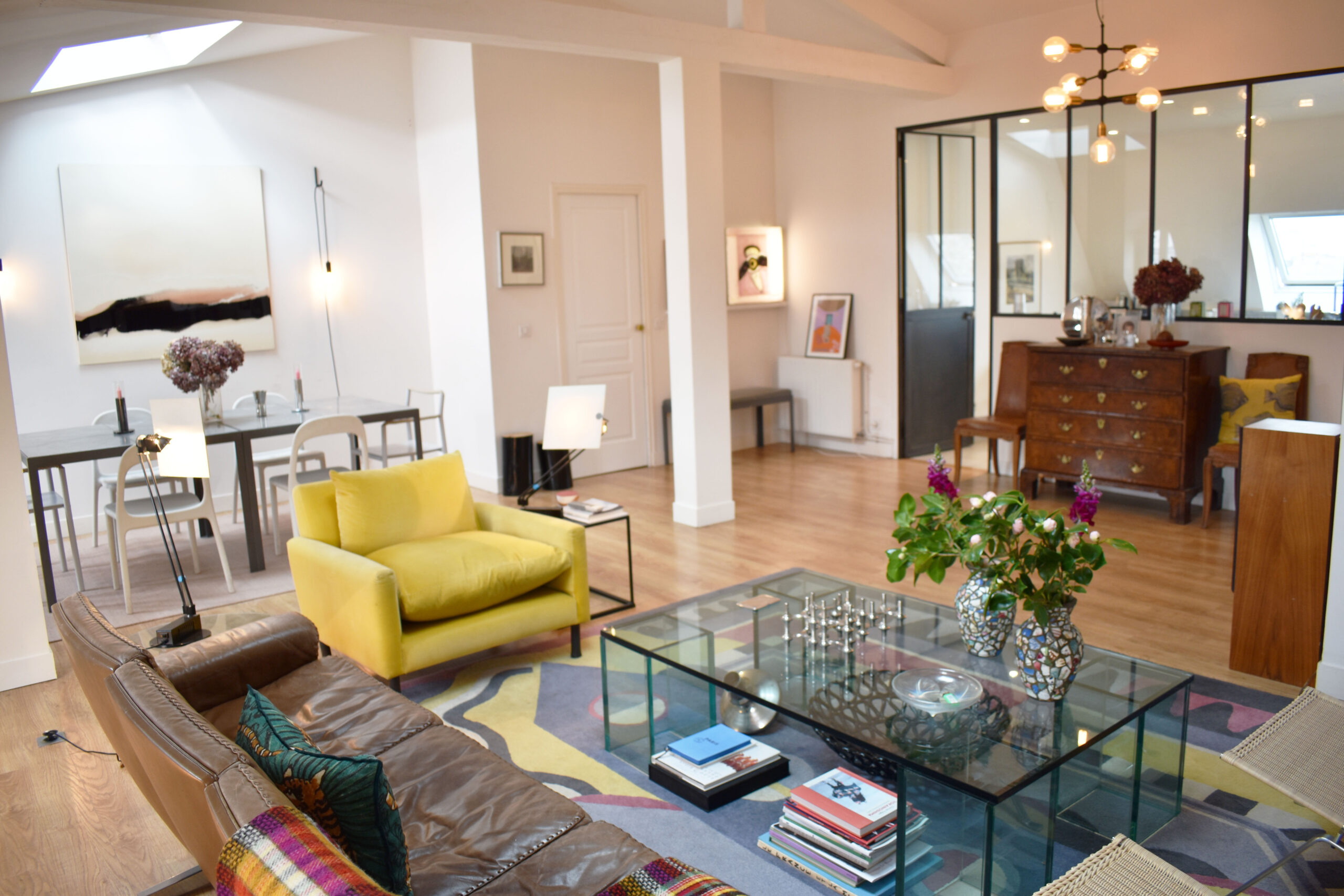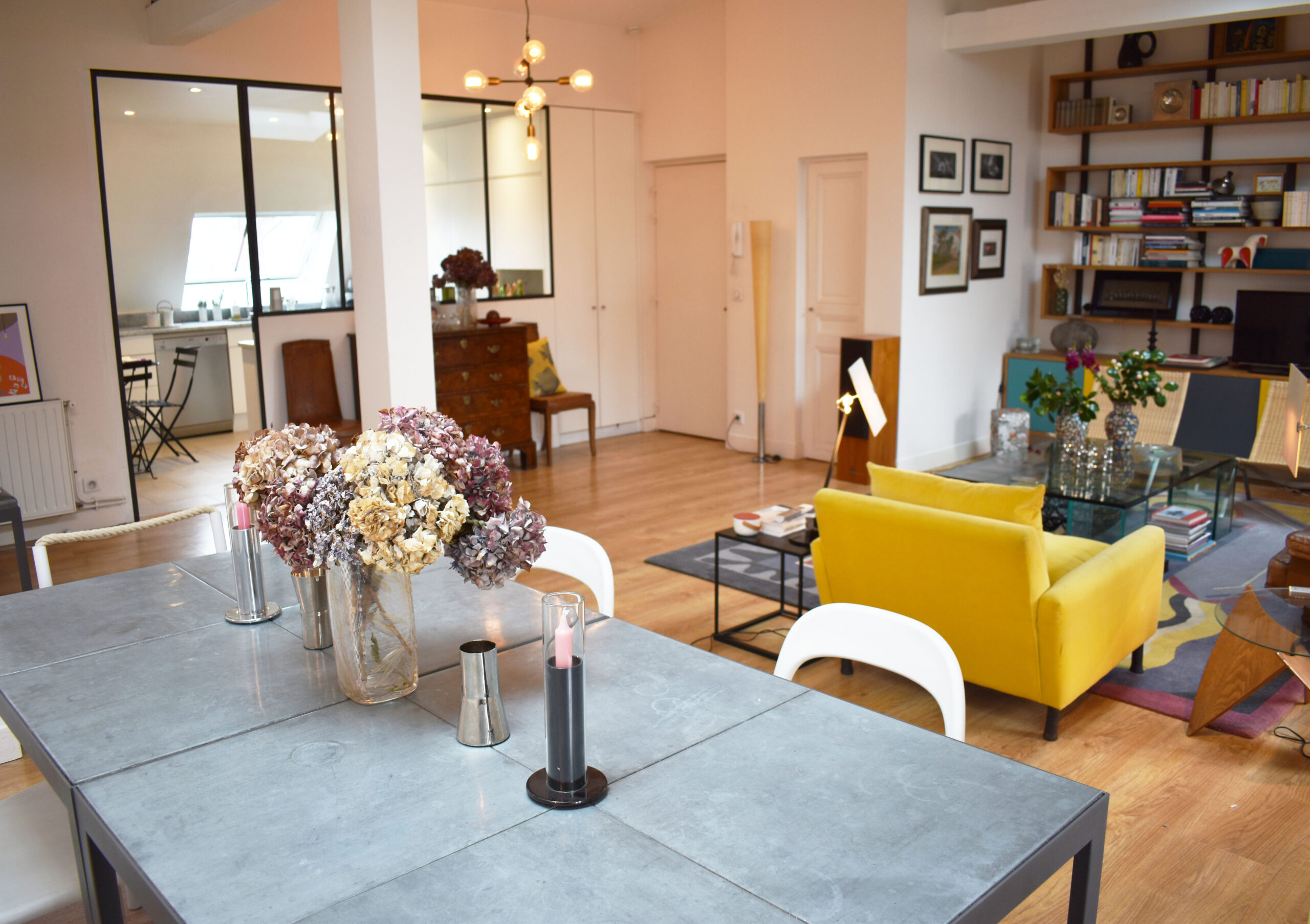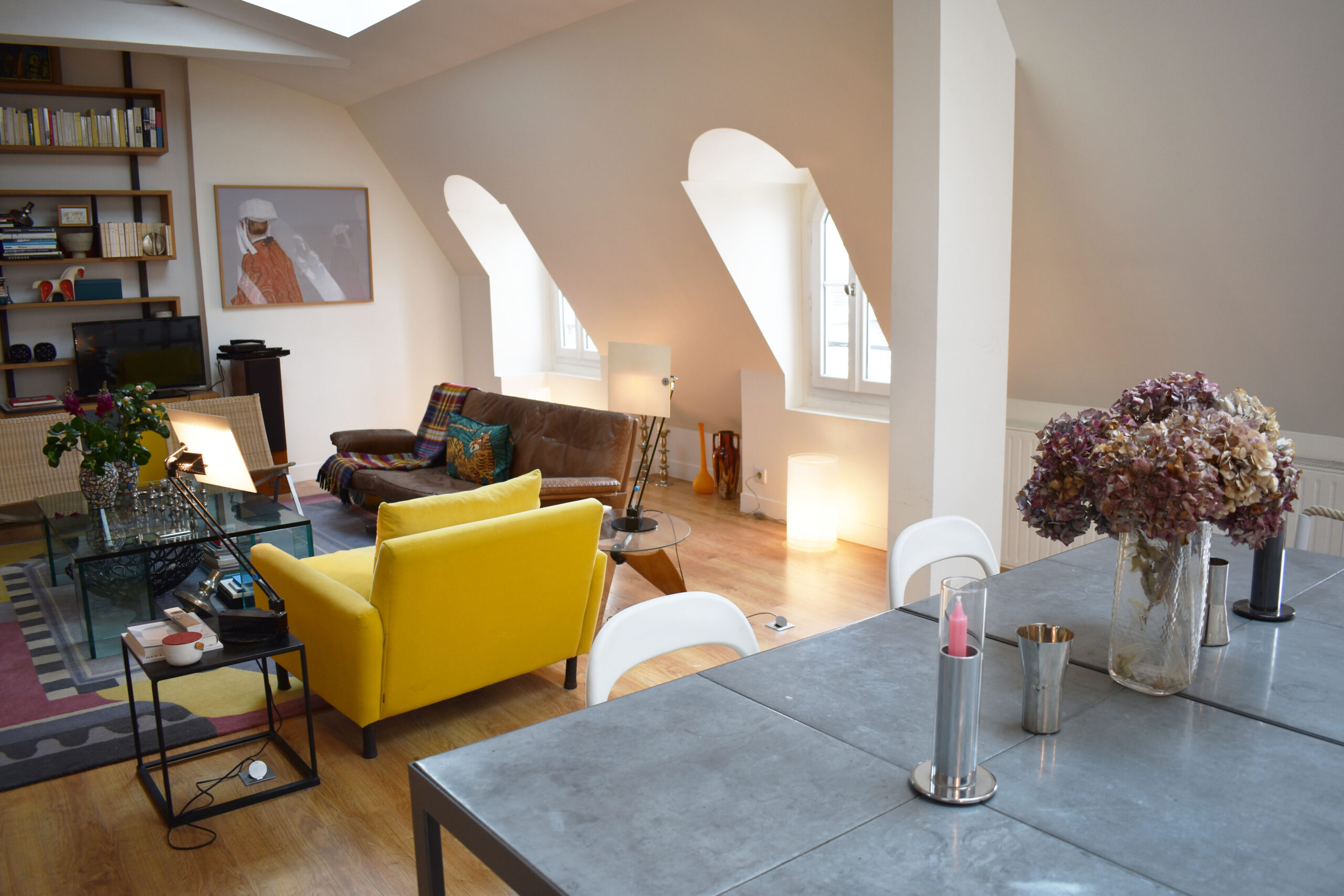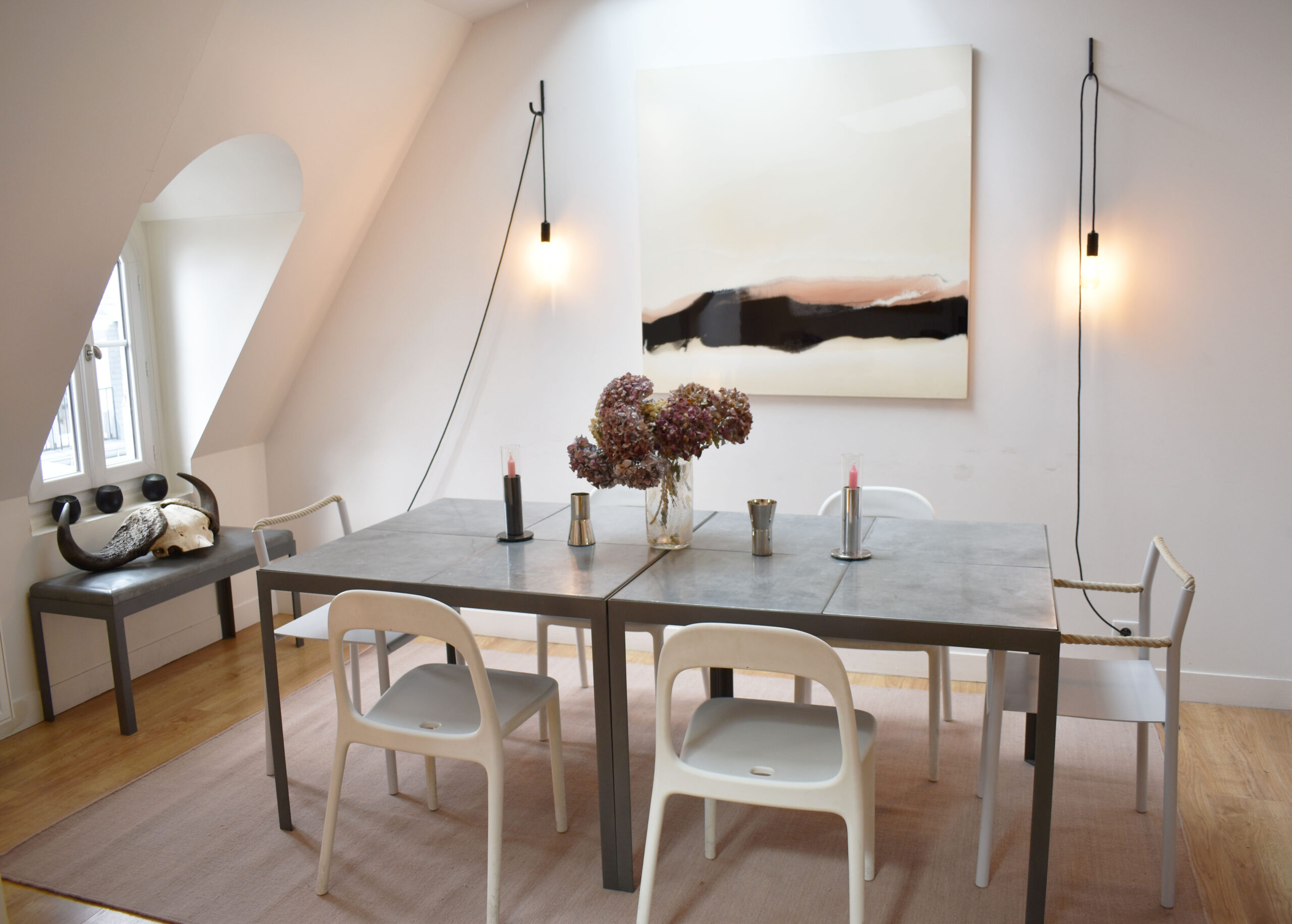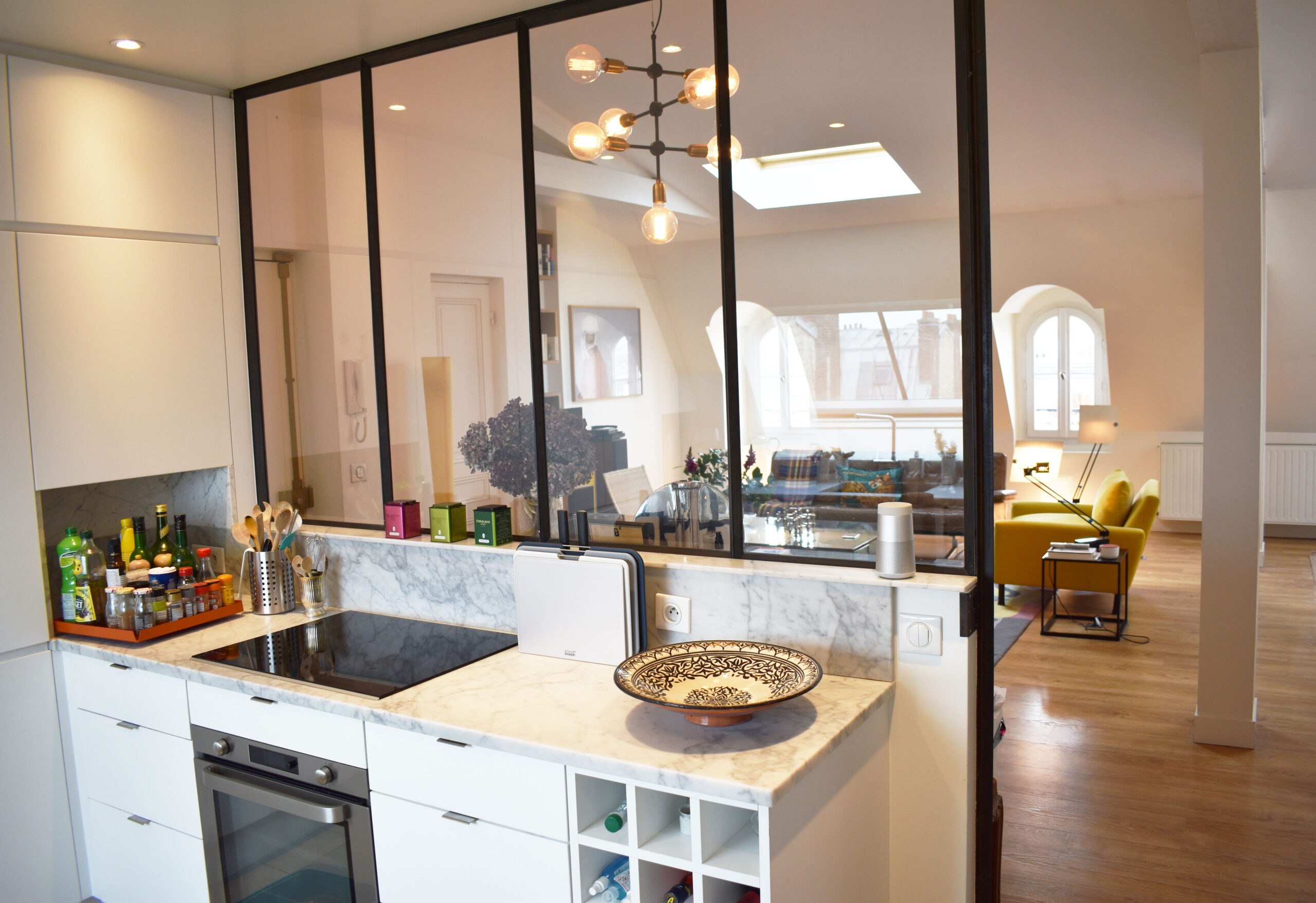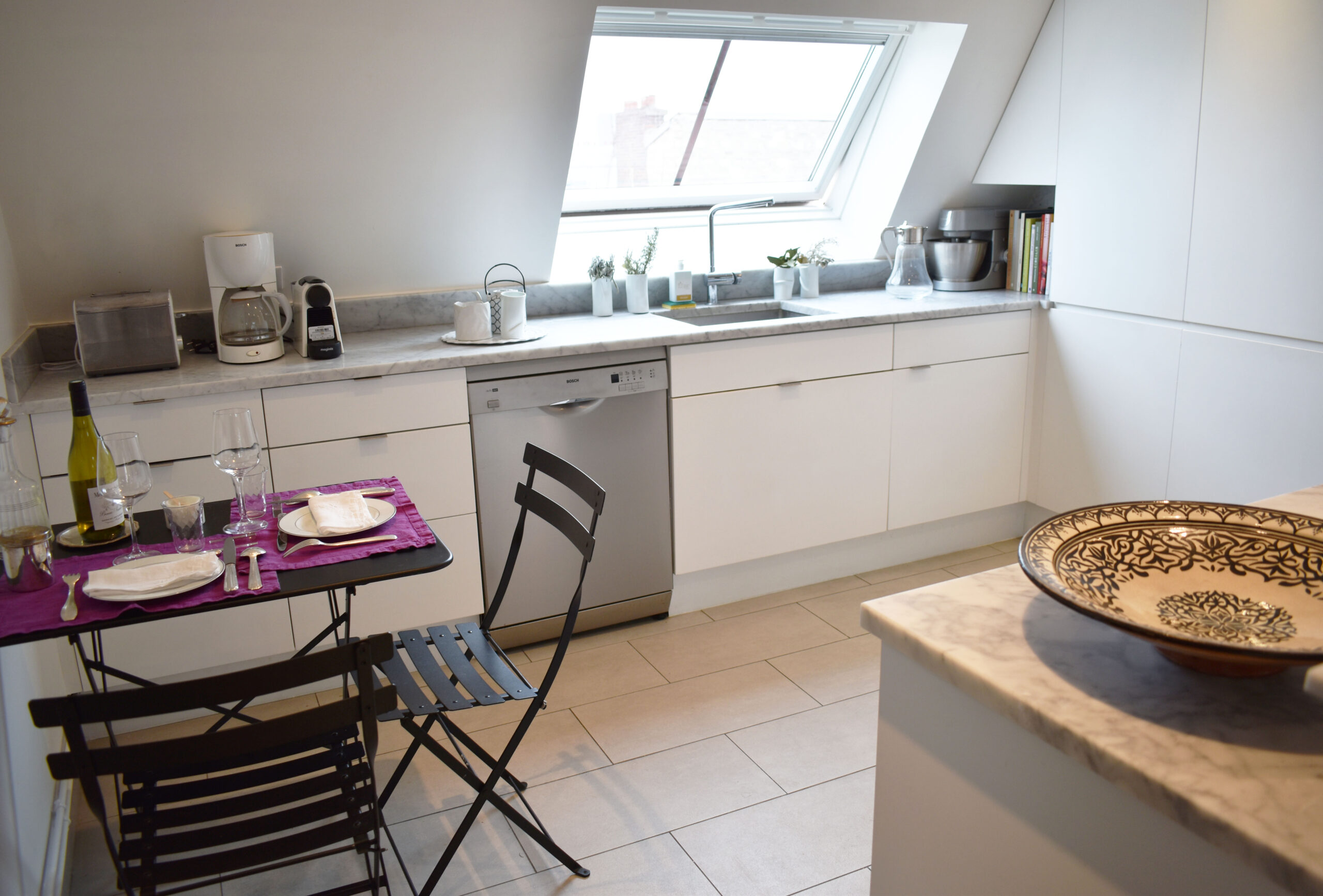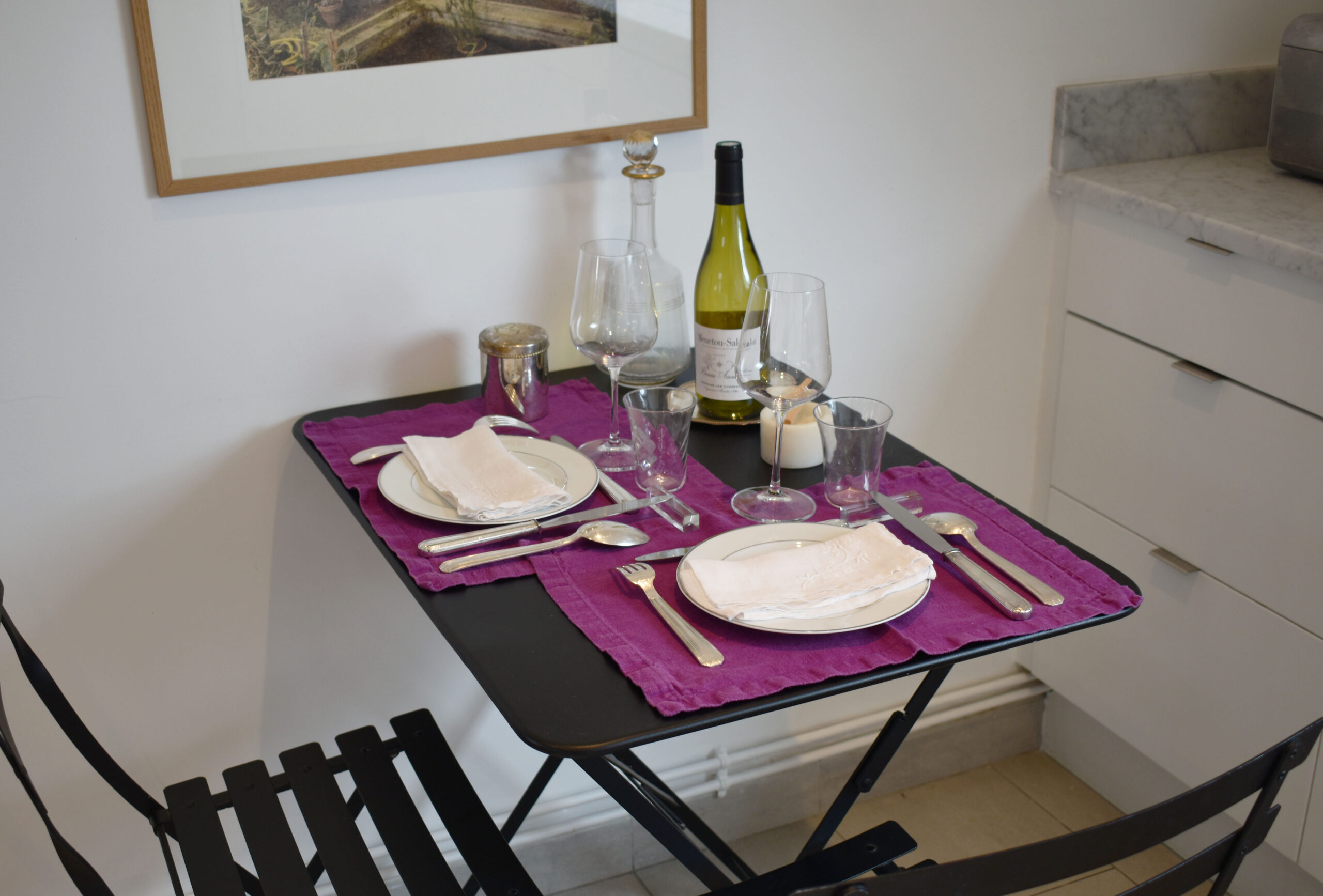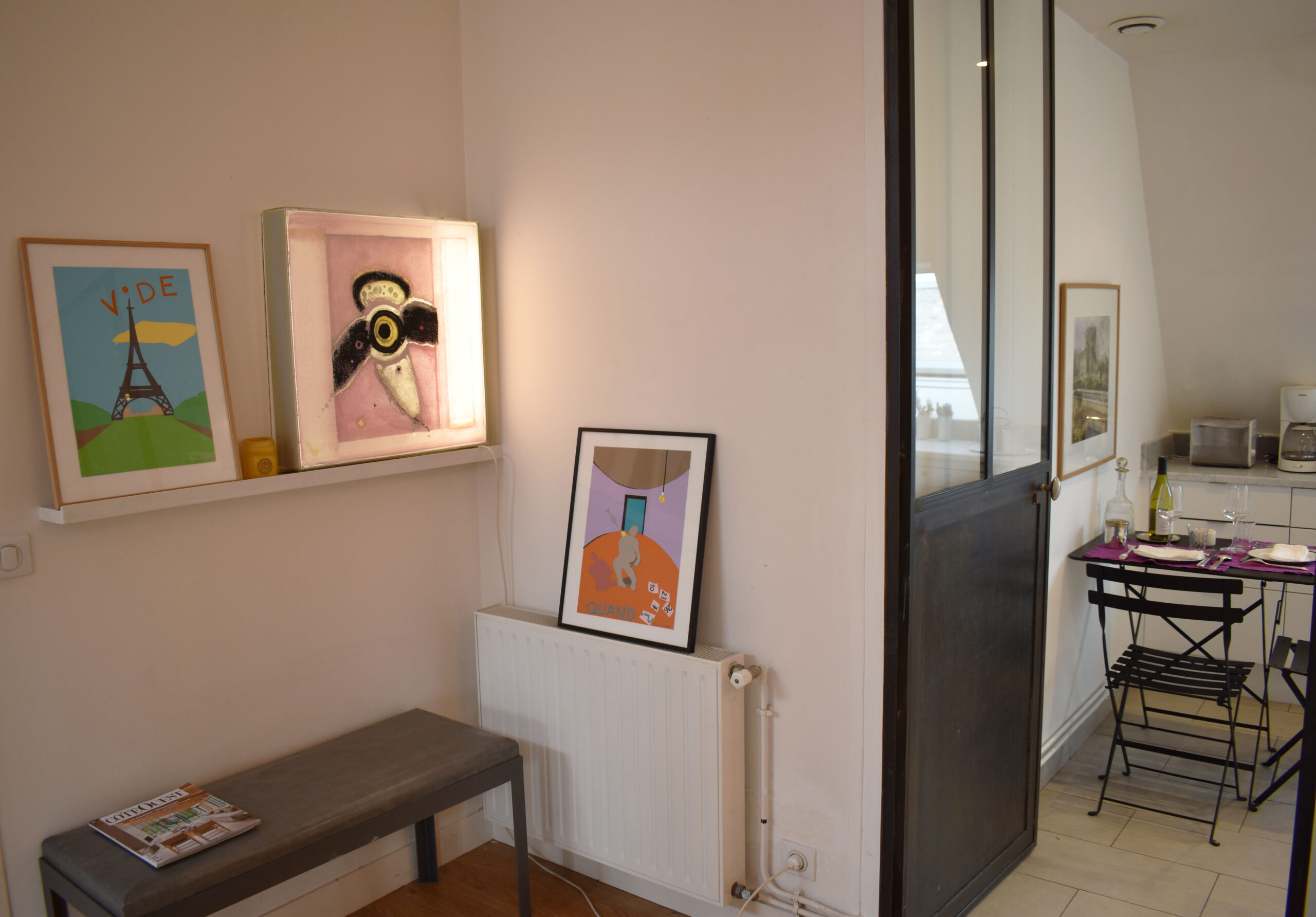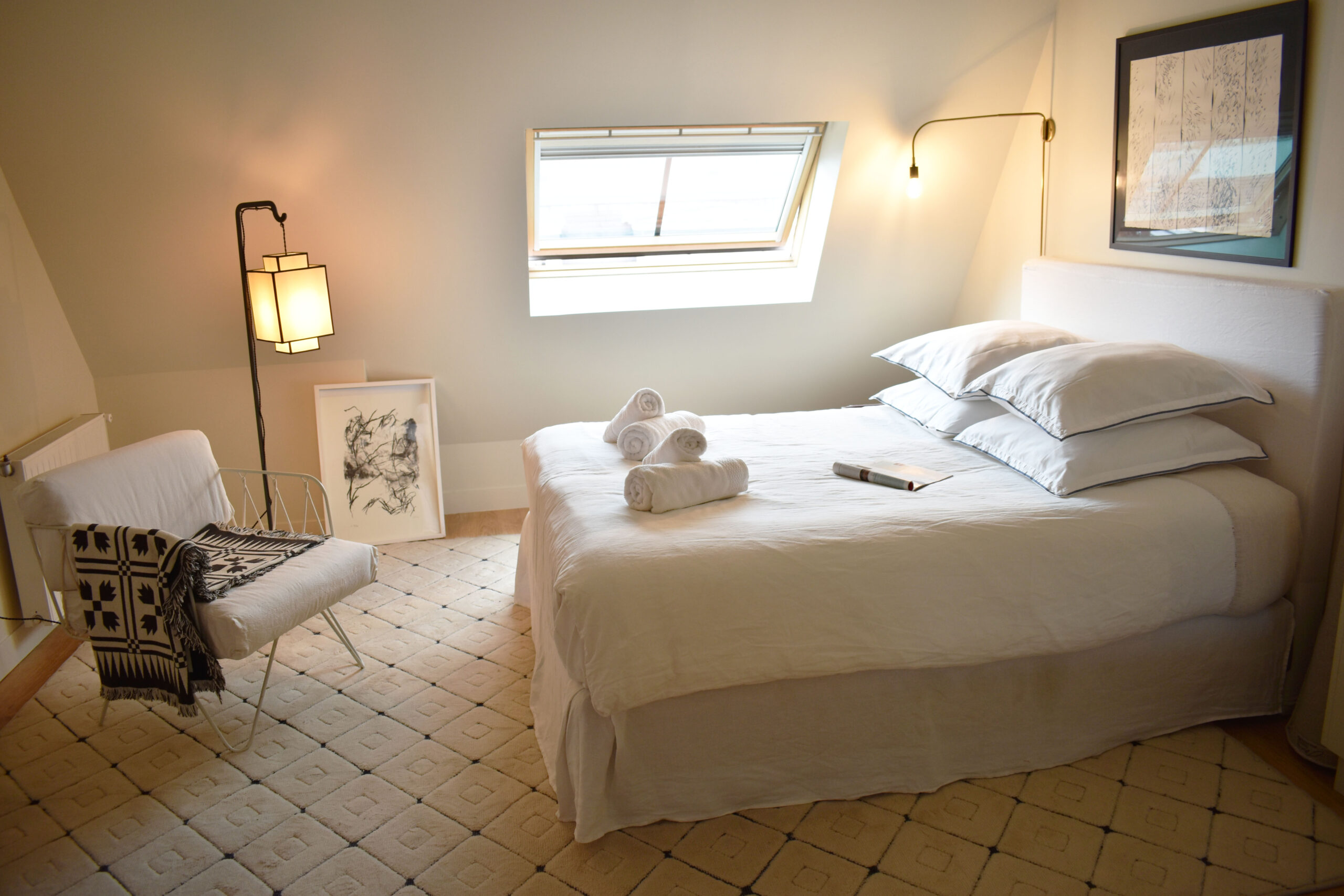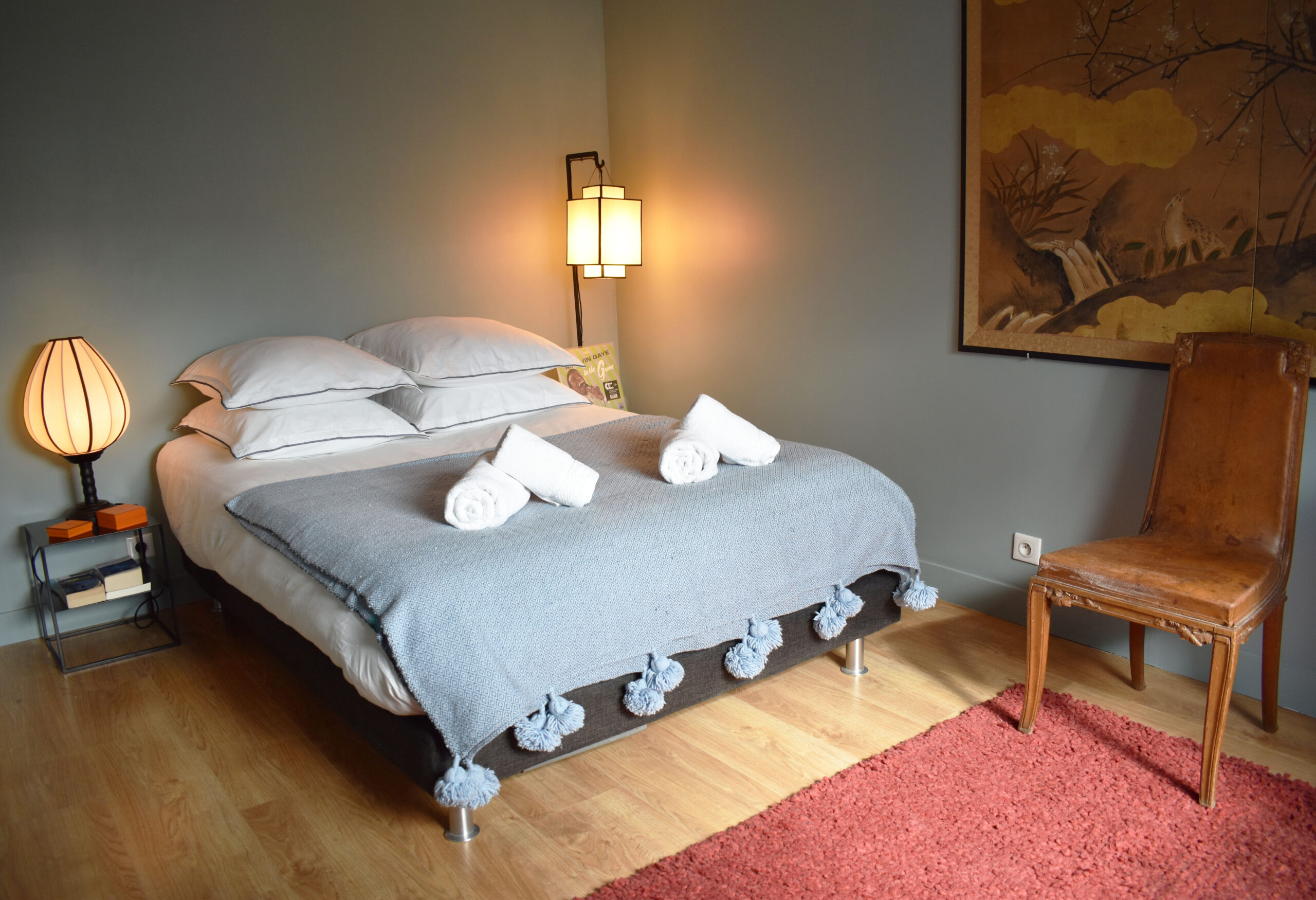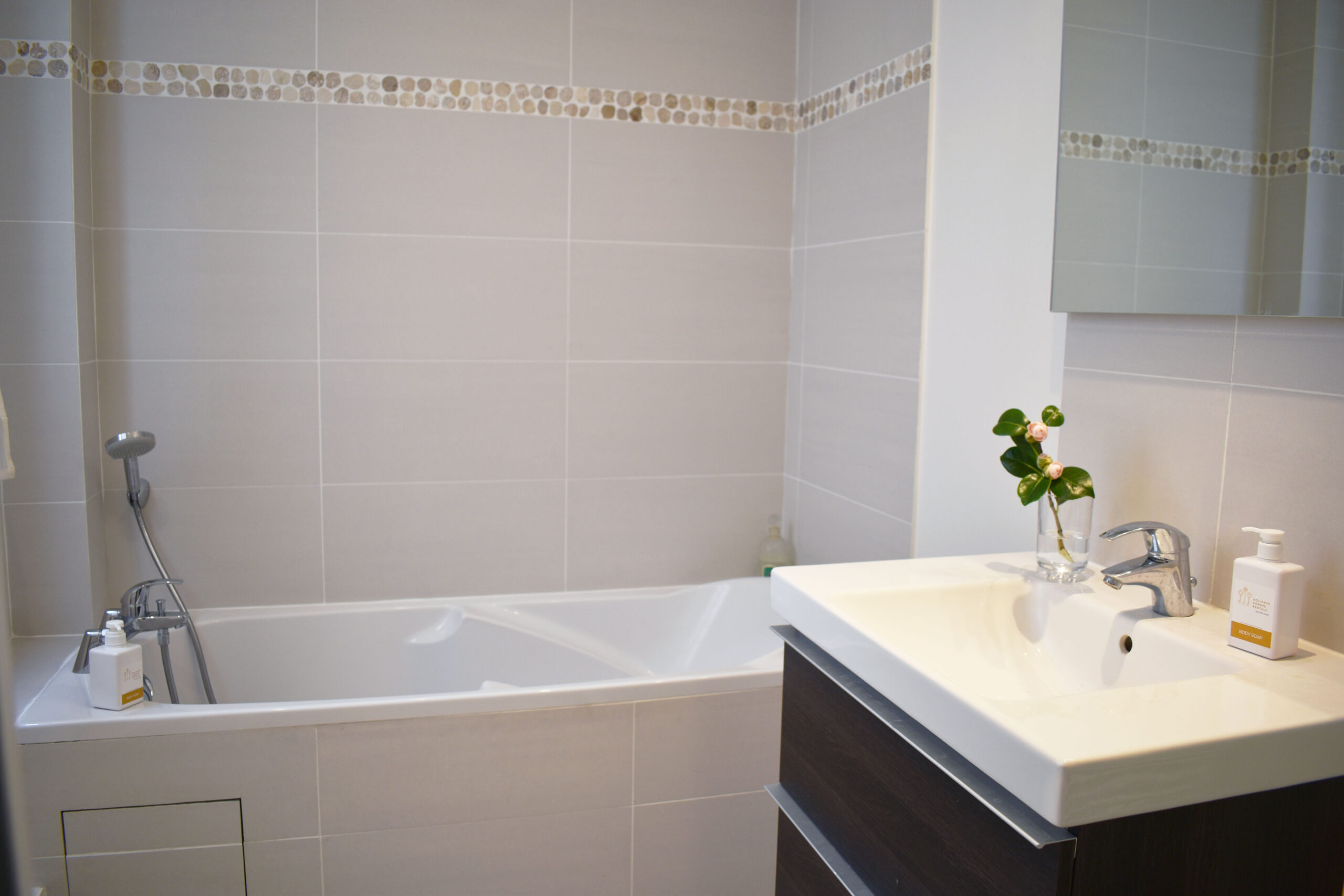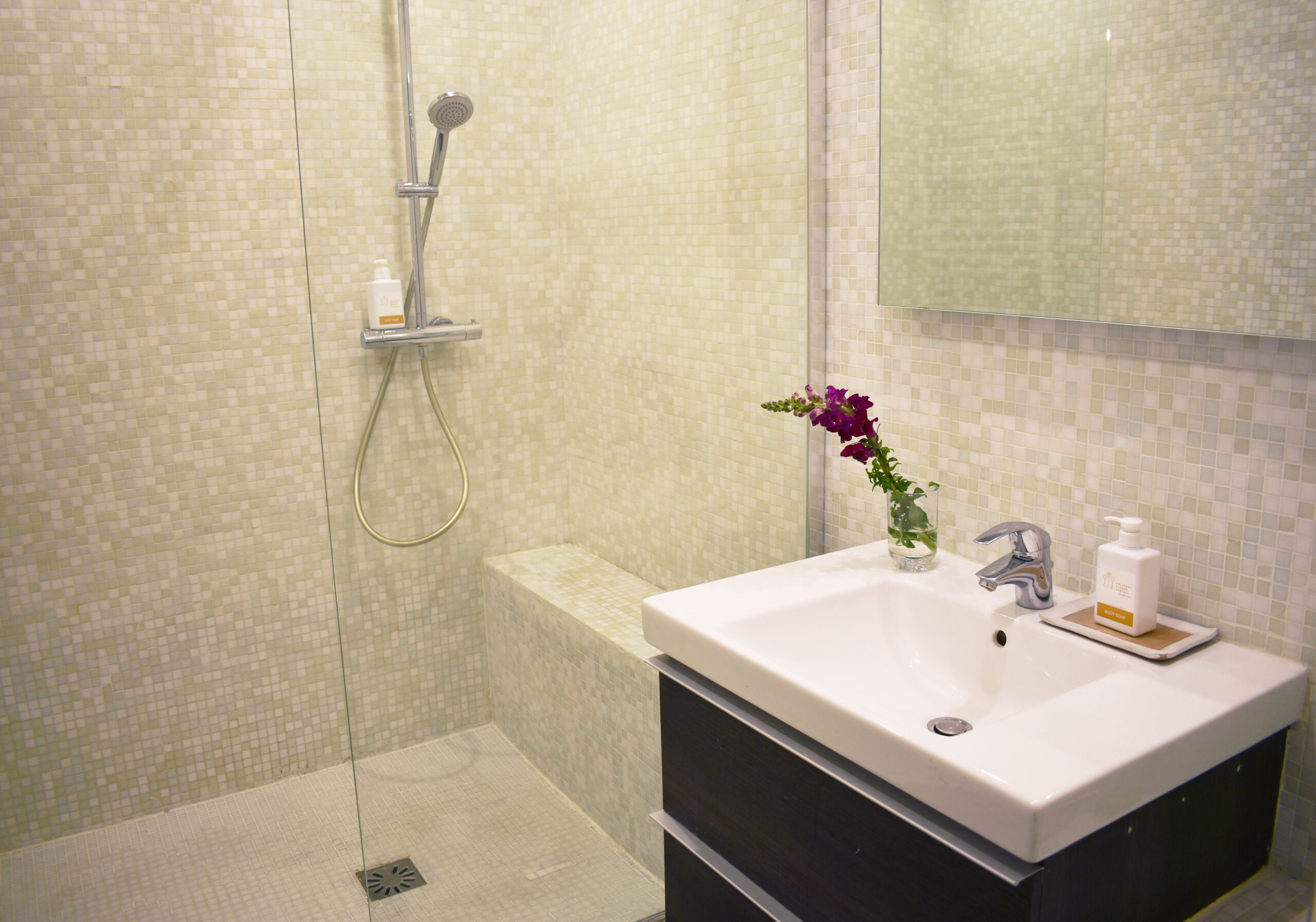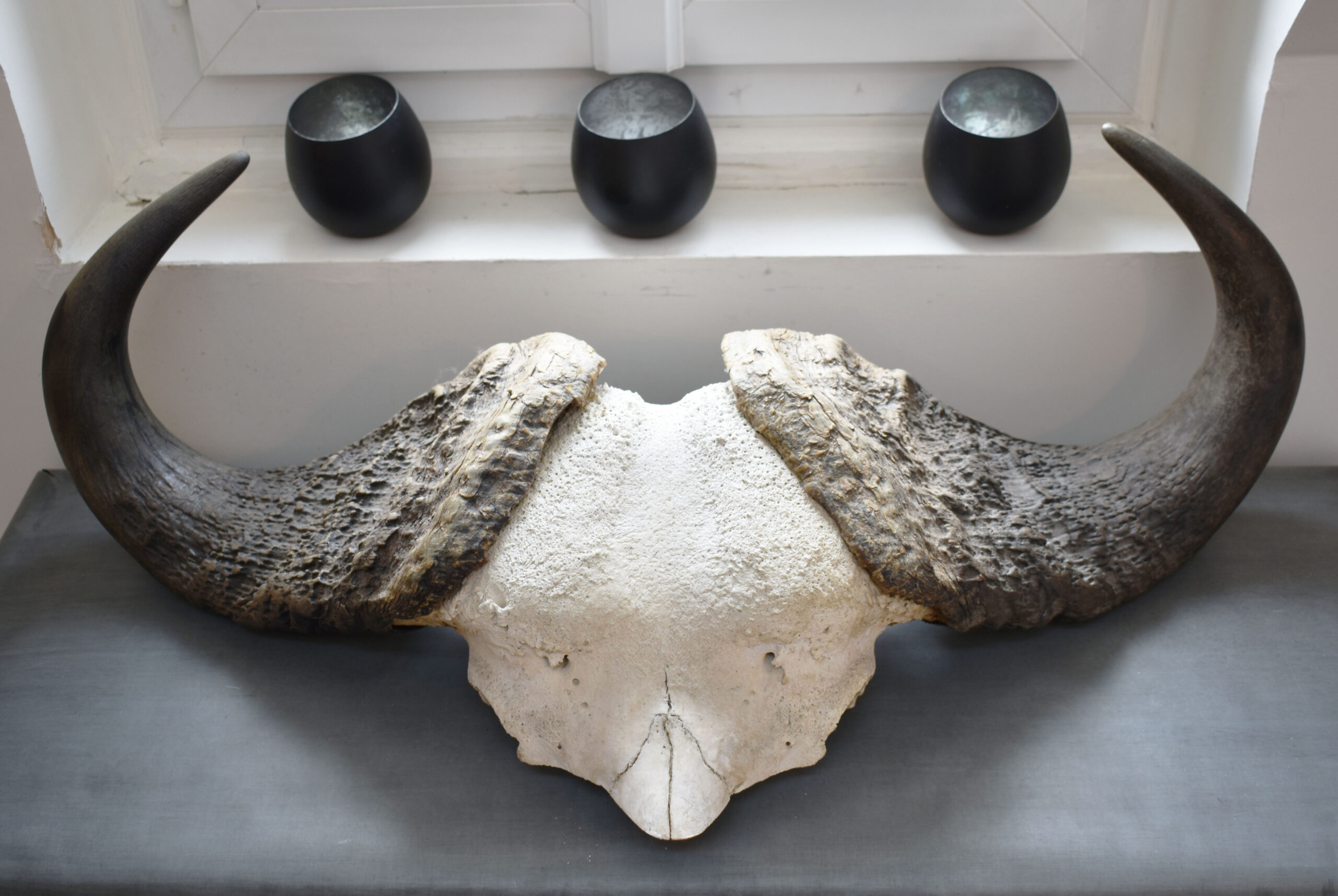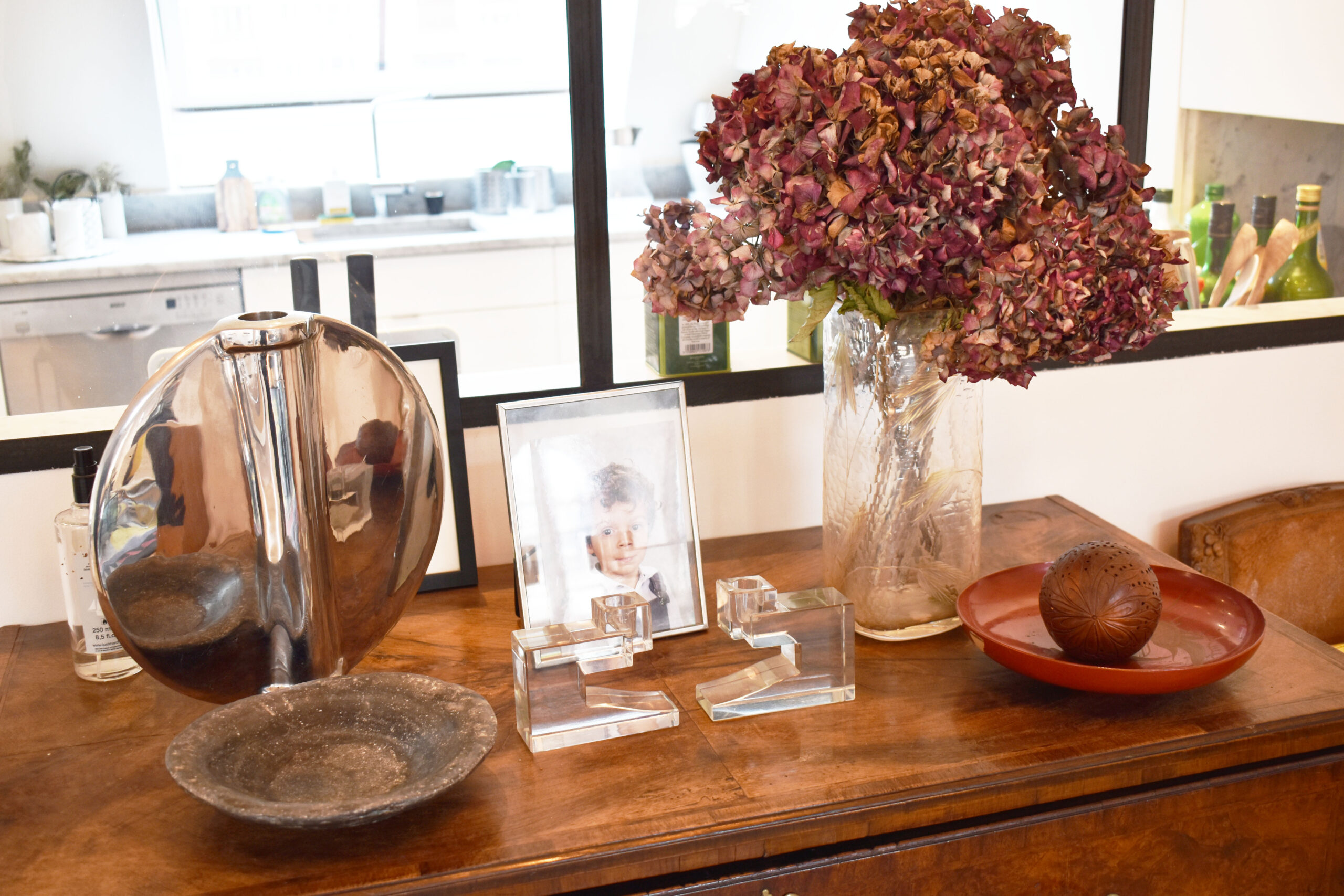 Eiffel Tower – Trocadero
Based in the glamorous 16th arrondissment, Eiffel Tower Trocadero has panoramic views of the Eiffel Tower and space for up to four people.
Situated on the top floor of the building, this apartment is a spacious, modern loft with beautiful views of the most famous Parisian landmark. The natural light enhances the newly refurbished kitchen and living area. When you enter the flat, the space feels like a breath of fresh air.
The lounge to the left is styled with sophistication and a pop of colour which tones in with the earthy tones of the oak furniture. The sitting area is comfortable and welcoming, as is the dining space which is open-plan and minimalist to allow the focus to be fully on the natural light.
To the right hand side, the modern kitchen is separated from the living space by glass panelling and is fitted with everything you could possibly need to feel completely chez vous. You'll have access to the coffee machine with complimentary pods, a dishwasher, a stove and an oven for your convenience.
The two bedrooms are beautifully presented with white linen and fresh towels. The master bedroom is the perfect hideaway with a skylight to let in the sunrise and mood lighting for cosy evenings in. The second bedroom is has calming blue walls and also lets in plenty of light – it can also be used as an office space if you are working from home, with a view of the Eiffel Tower.
The bathrooms are spacious, one with a bath and the other with a walk-in shower. Soap and towels are complimentary so that you can save room in your suitcase for souvenirs!
This apartment is available on request and must be booked for a minimum of two weeks at a time. Send an enquiry at the Contact Us box below.
Details
Prices start at: 300€ per night
PLEASE NOTE: SMOKING IS FORBIDDEN IN ALL OF OUR PROPERTIES
PLEASE BE MINDFUL OF NEIGHBOURS AND KEEP NOISE LEVELS DOWN IN THE EVENINGS; PARTIES ARE NOT PERMITTED.
PETS ARE NOT ALLOWED IN ANY OF OUR APARTMENTS OR HOUSES.