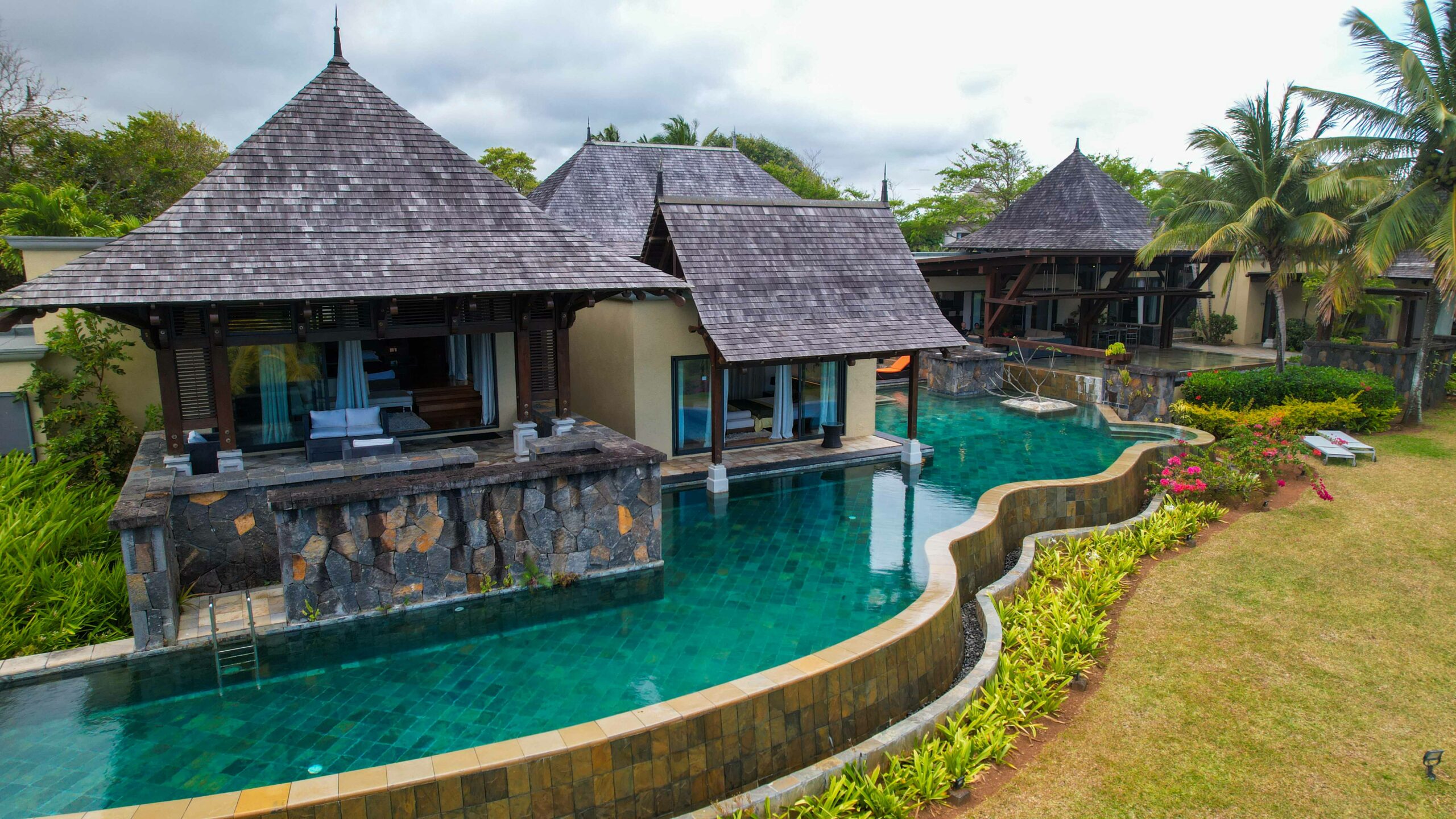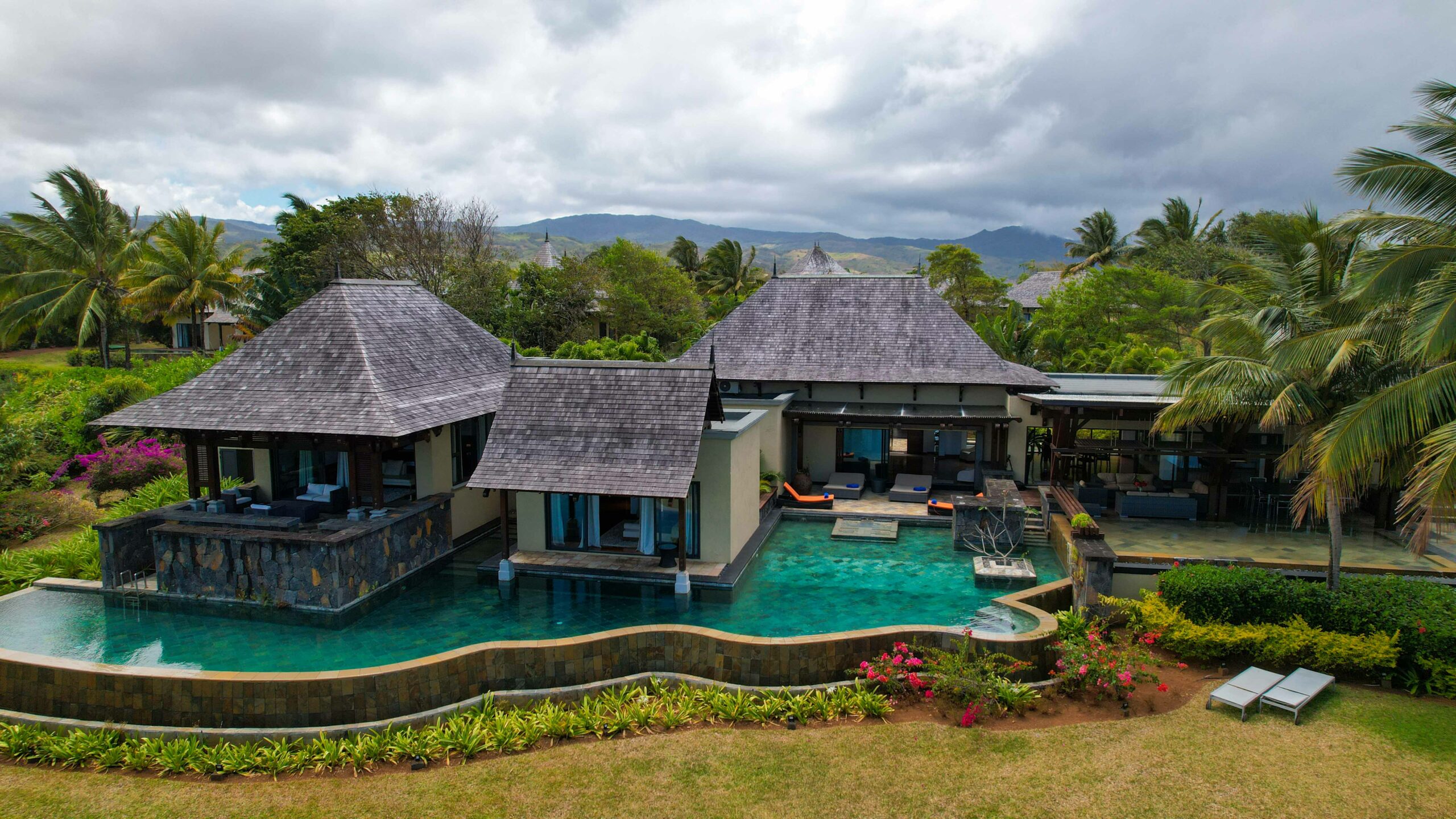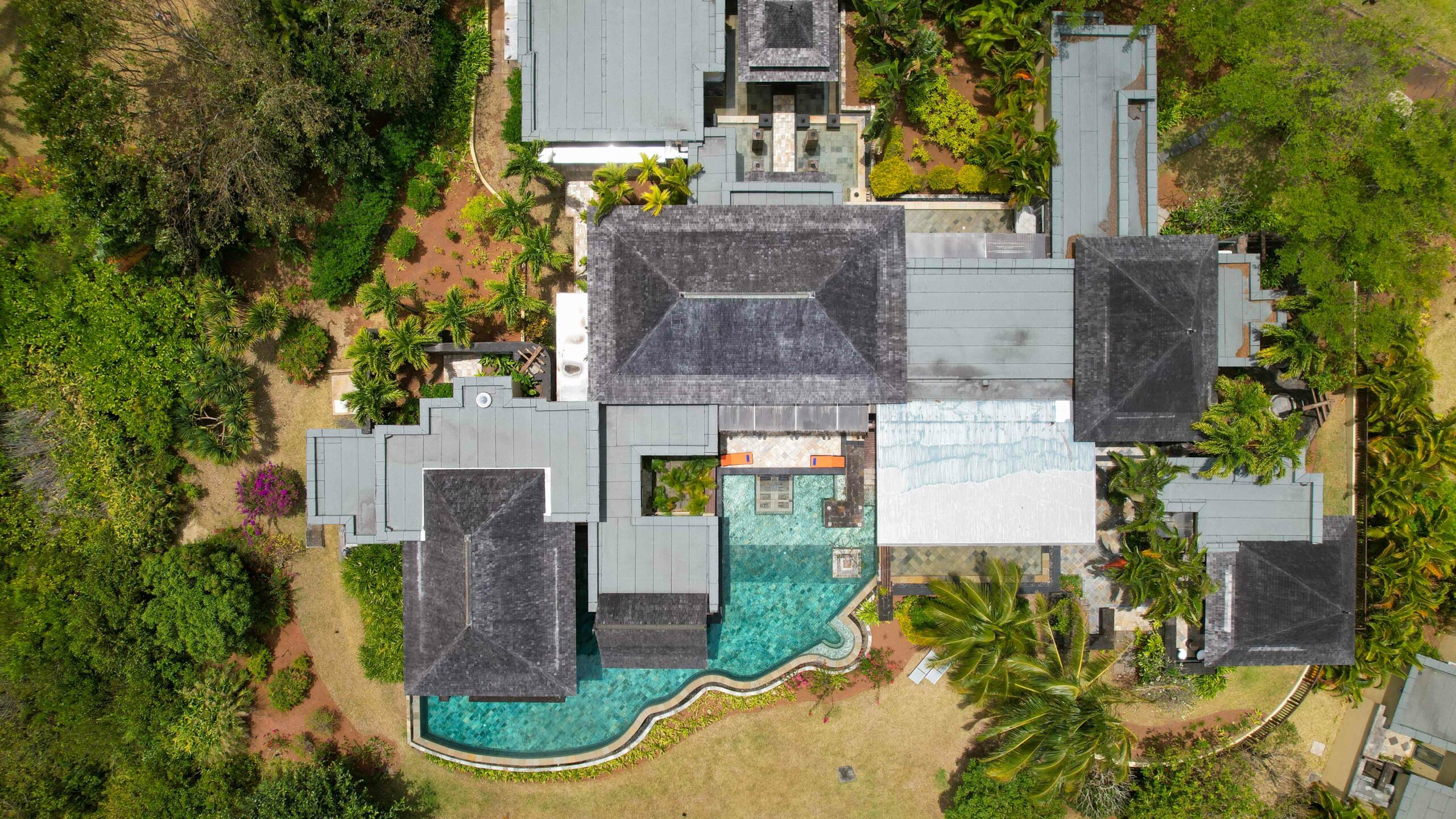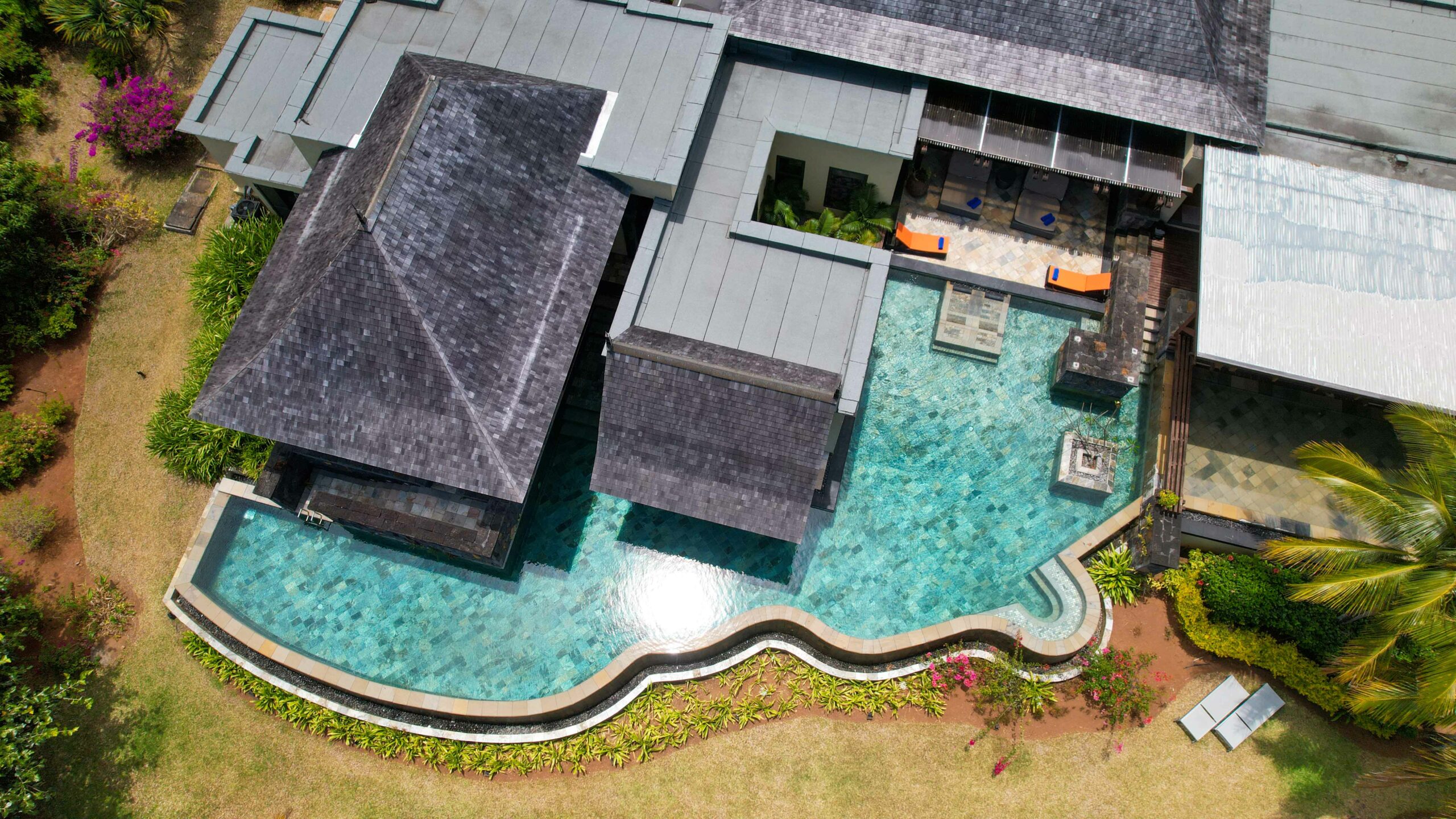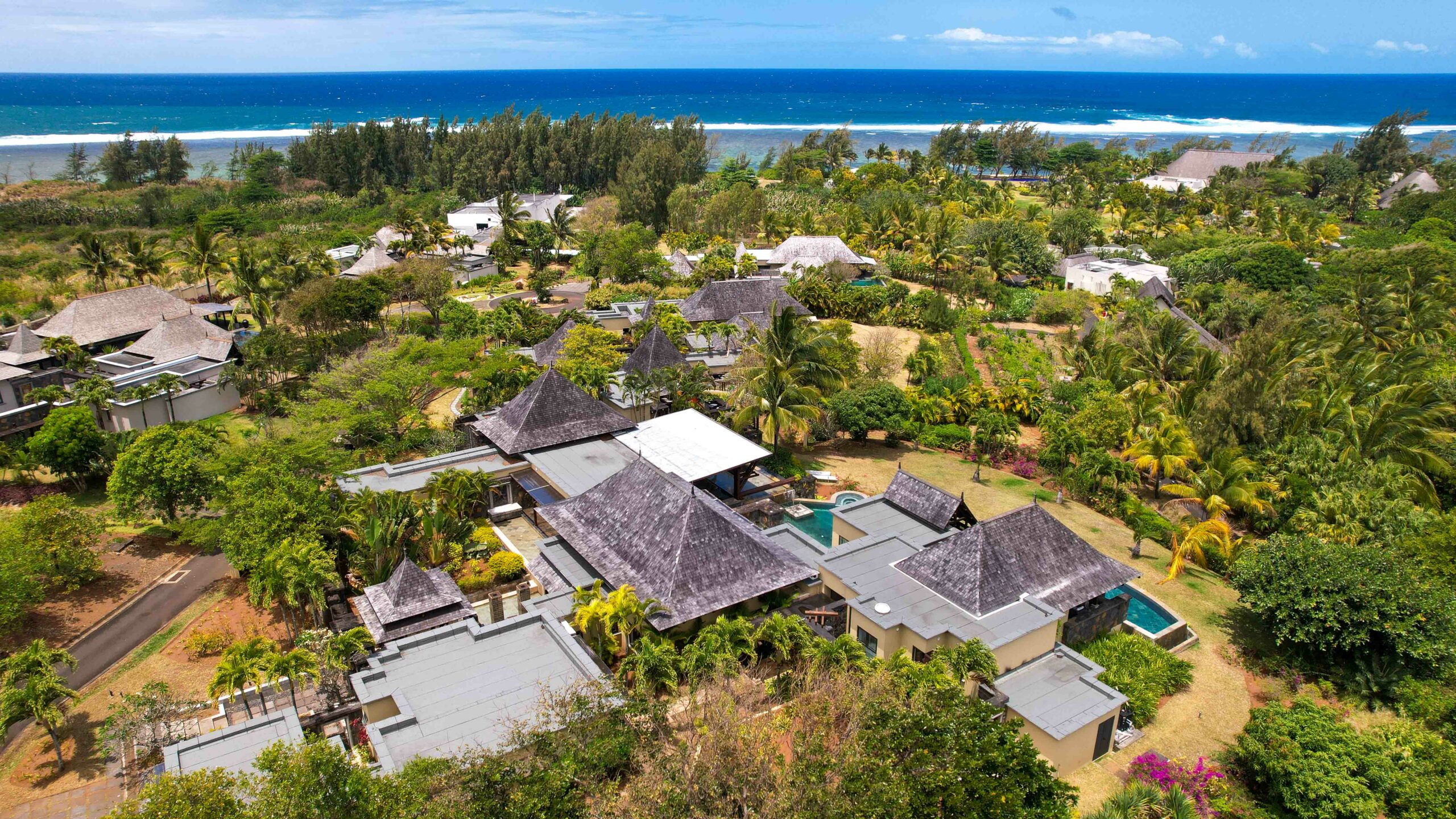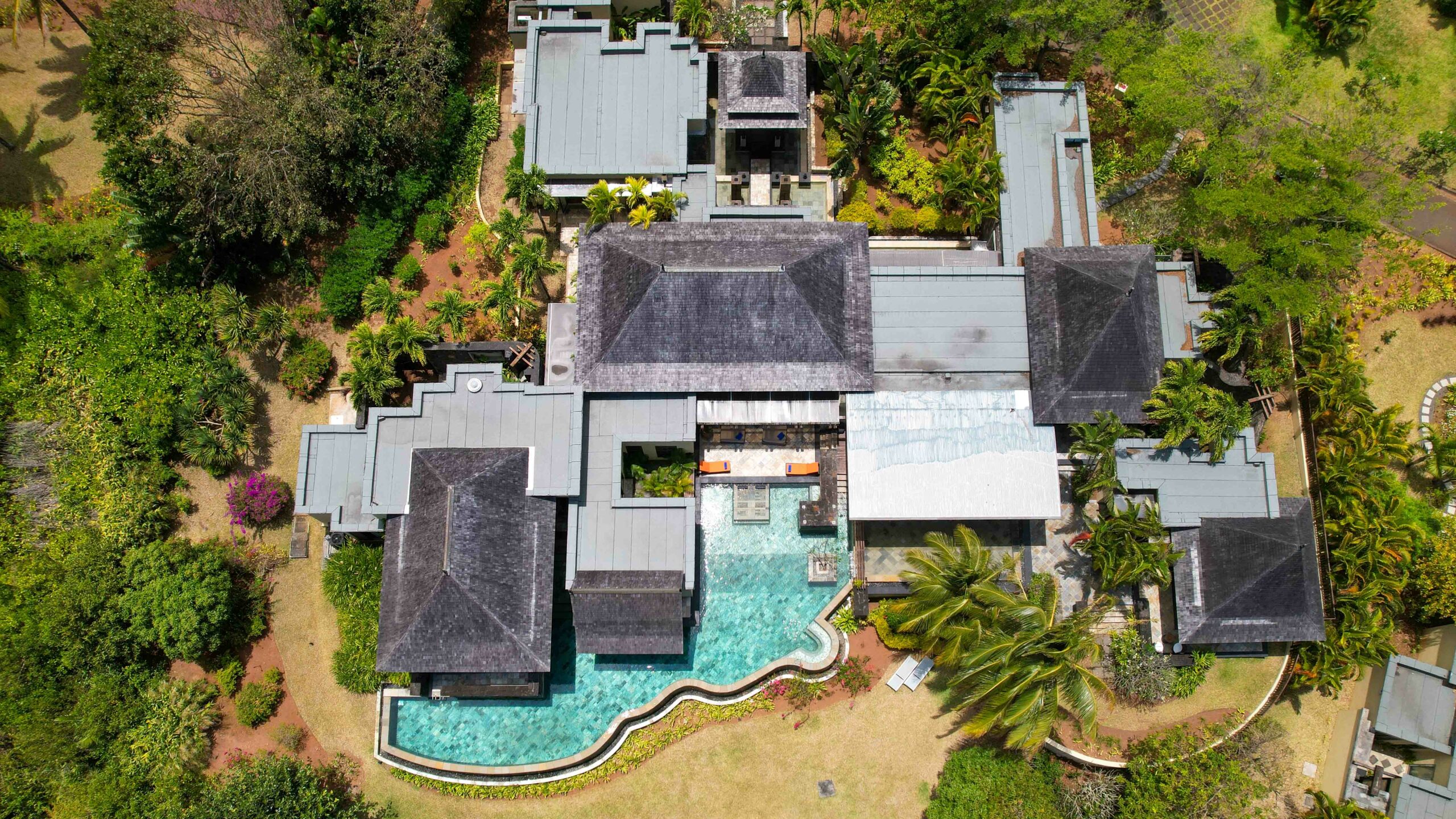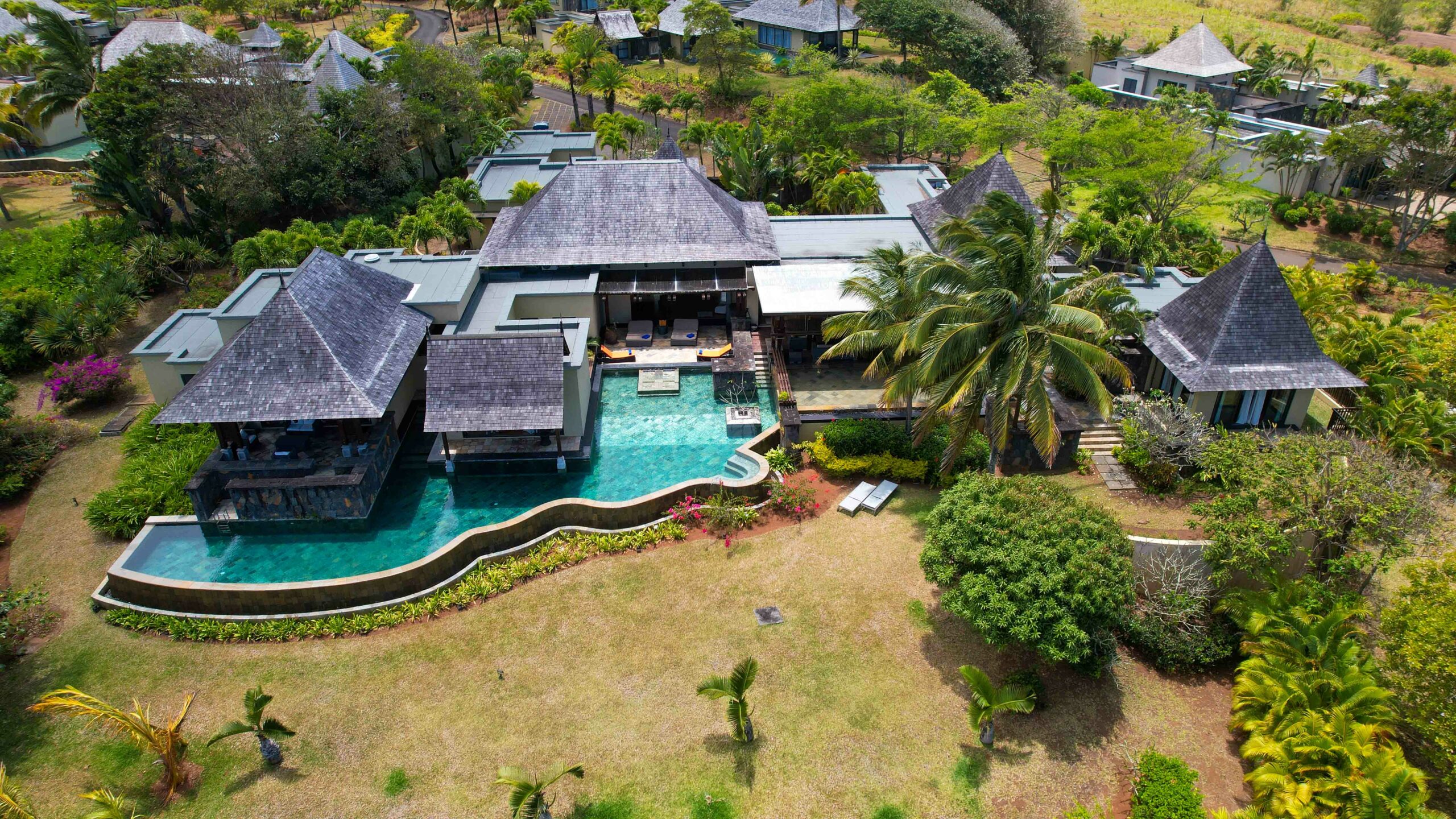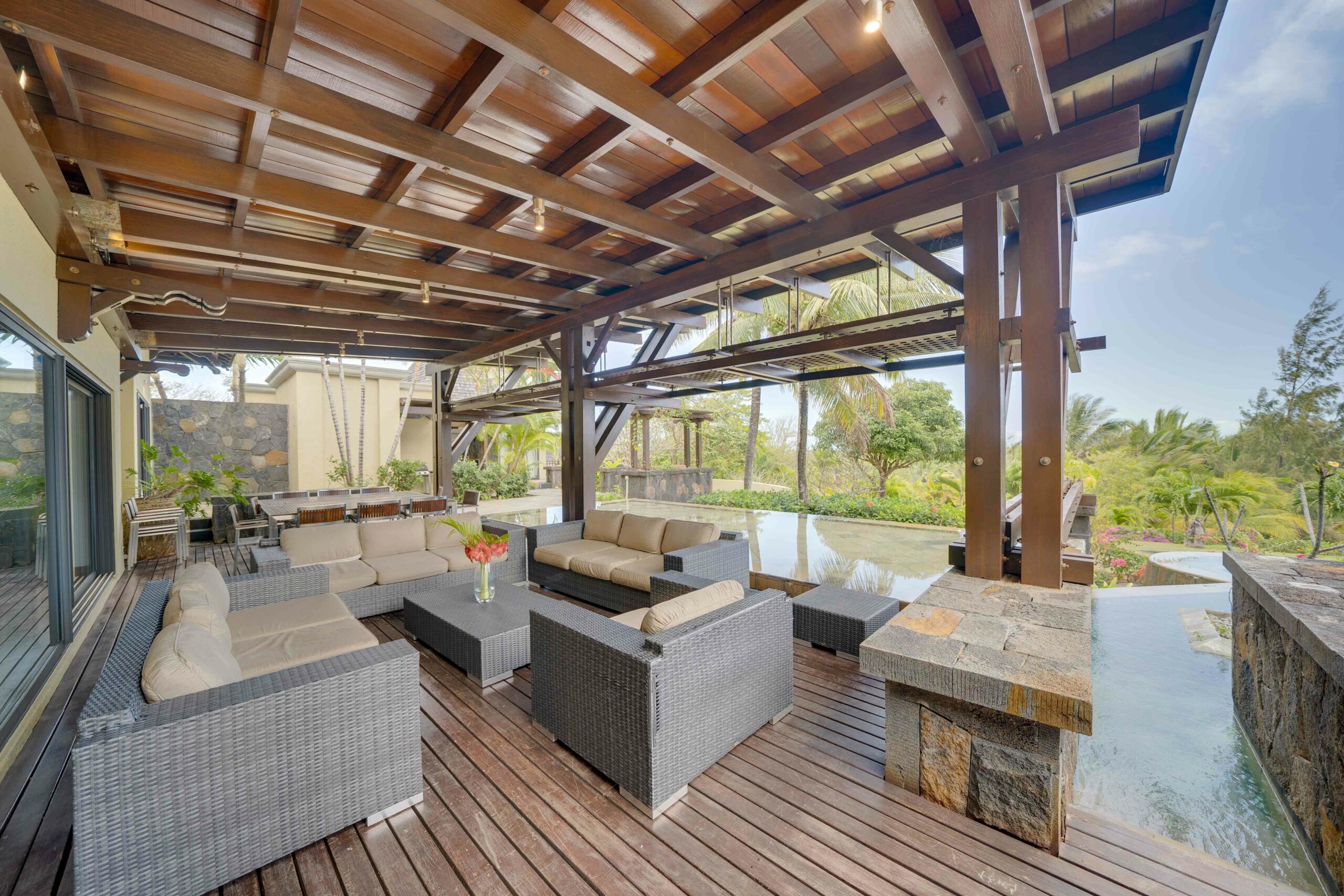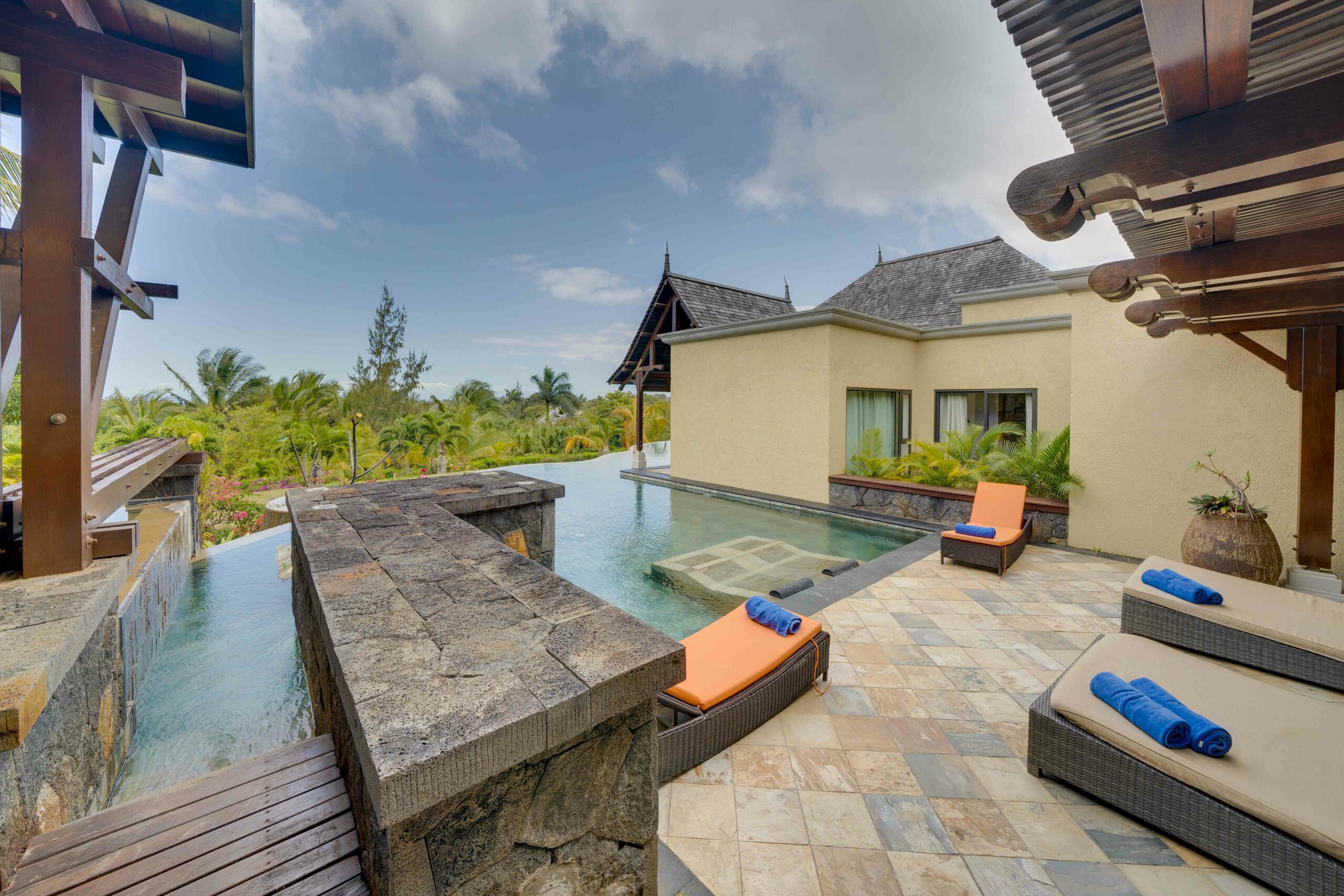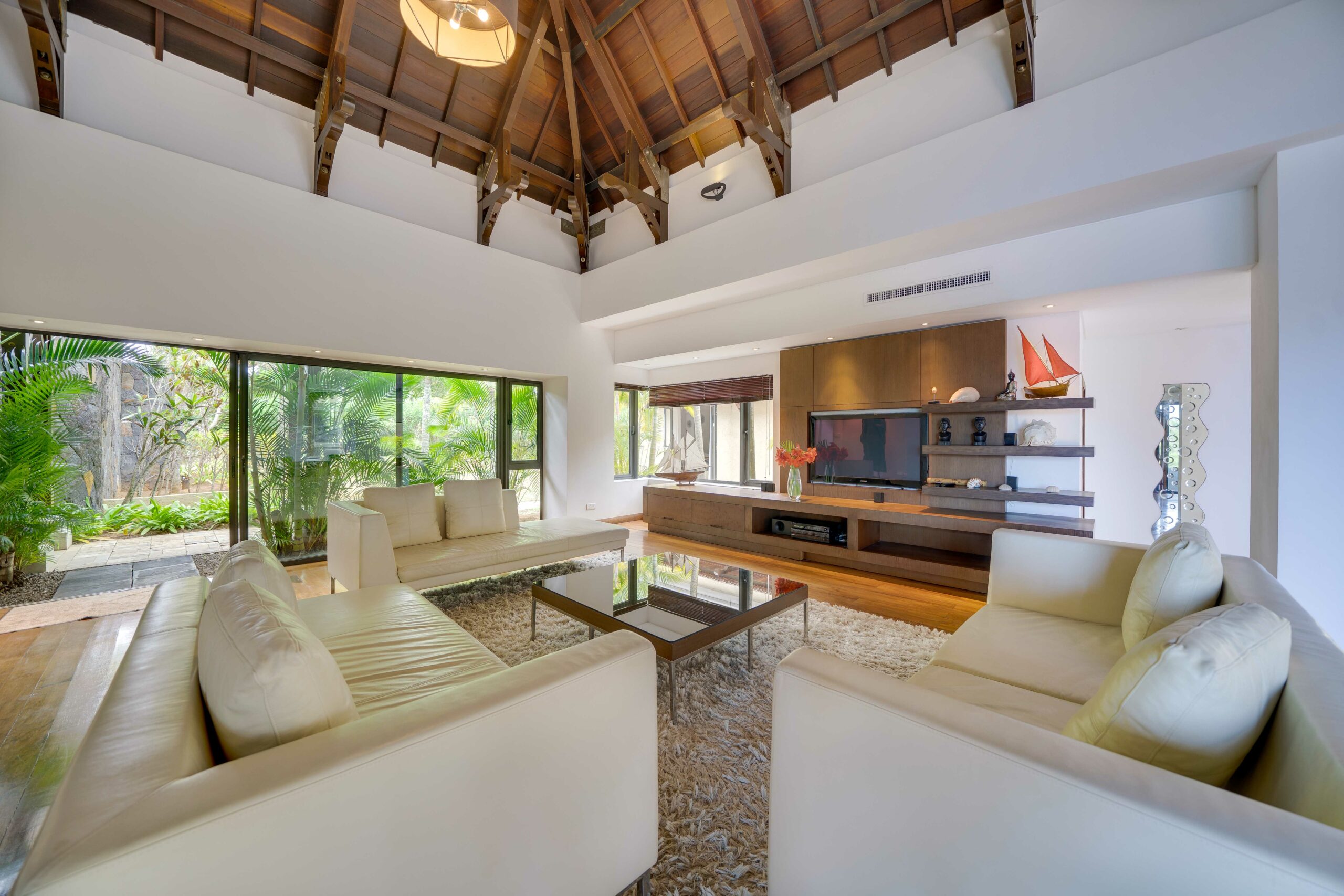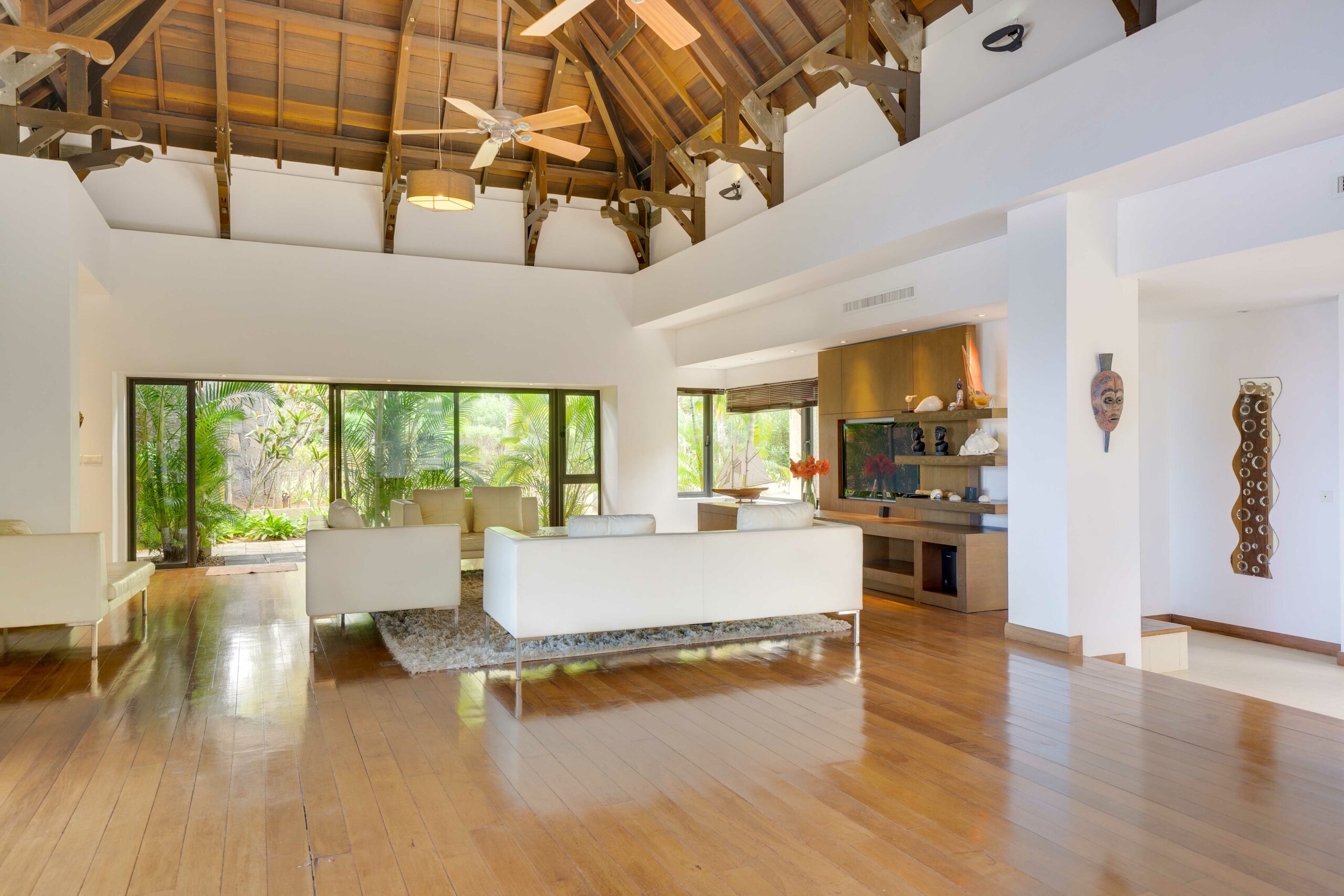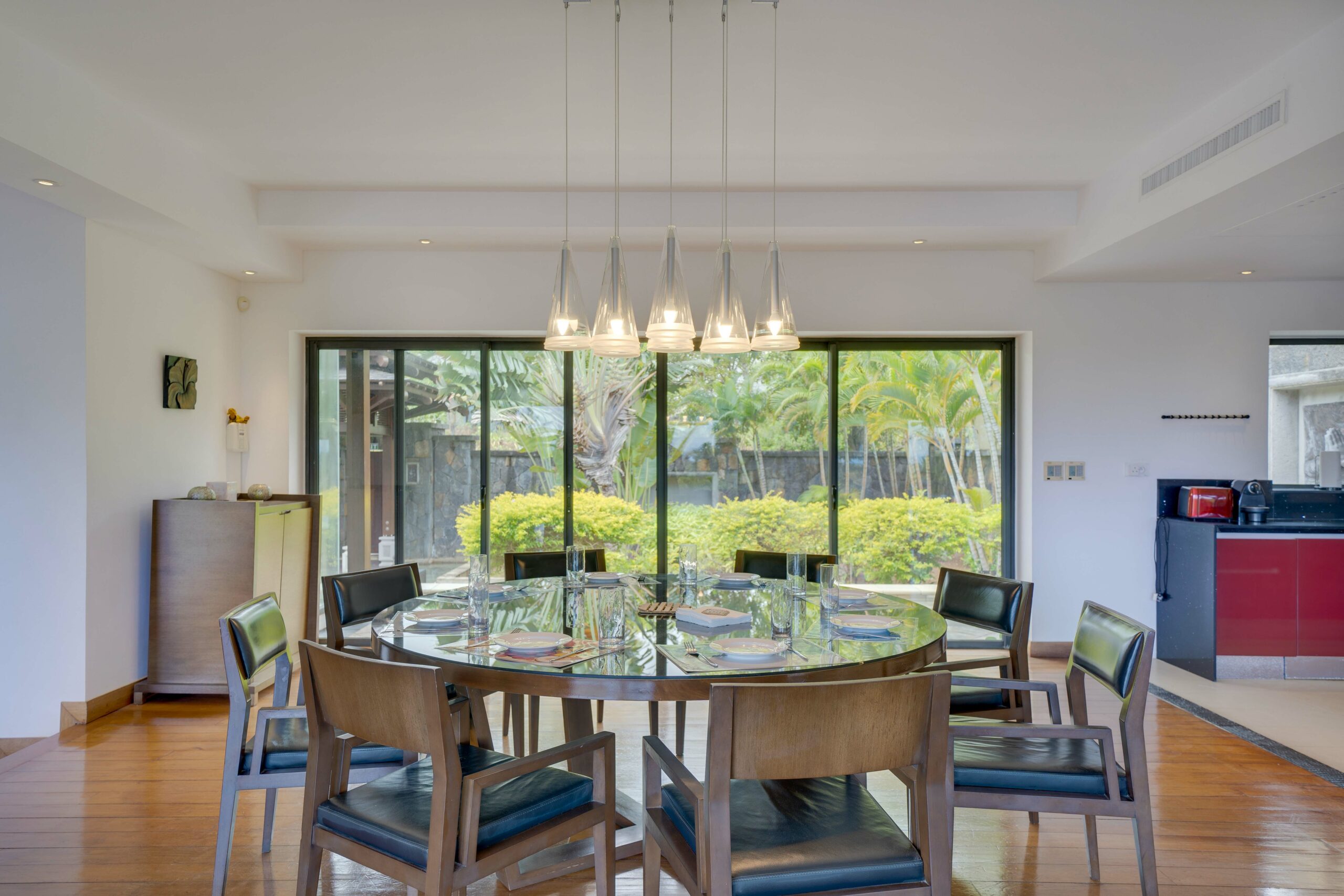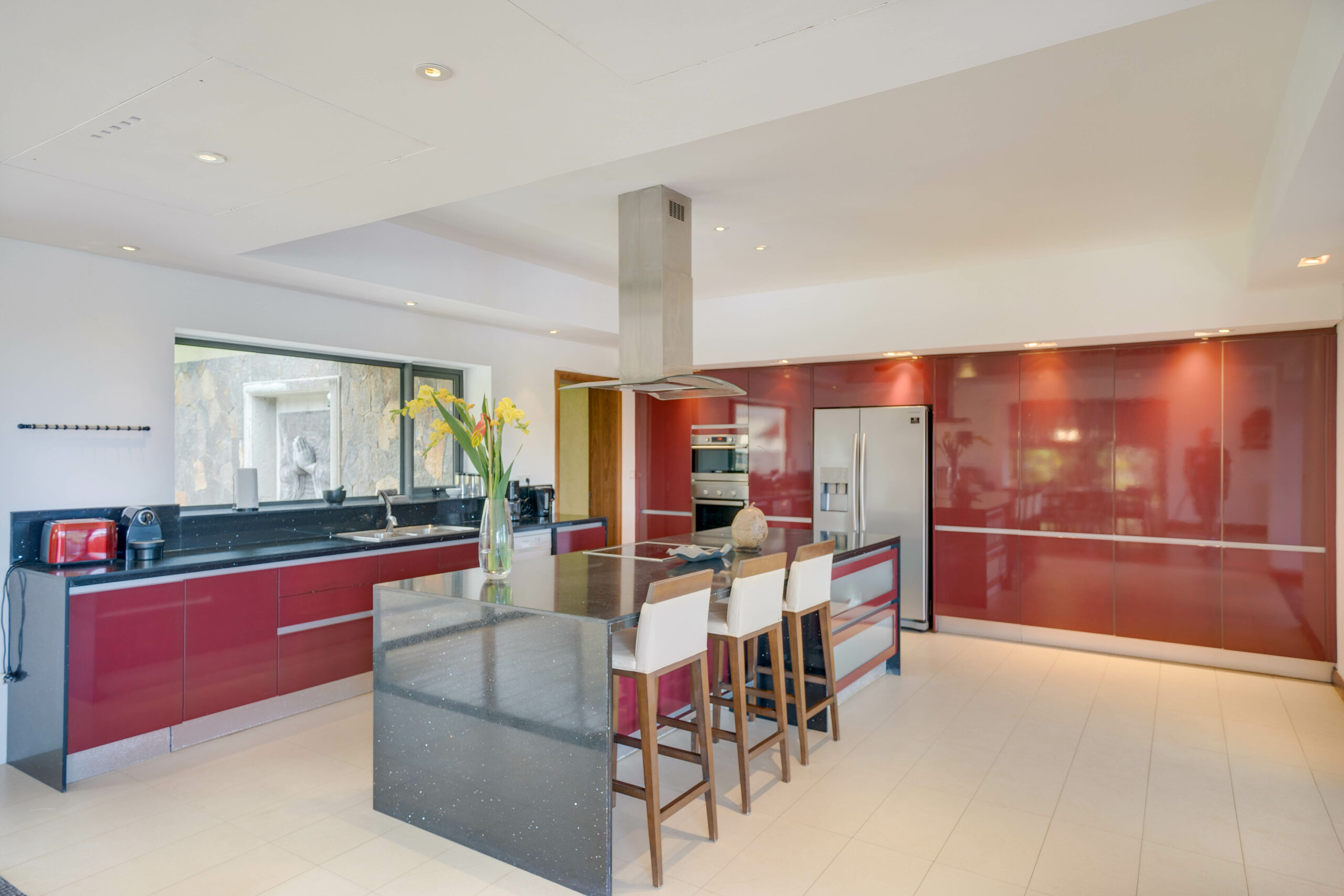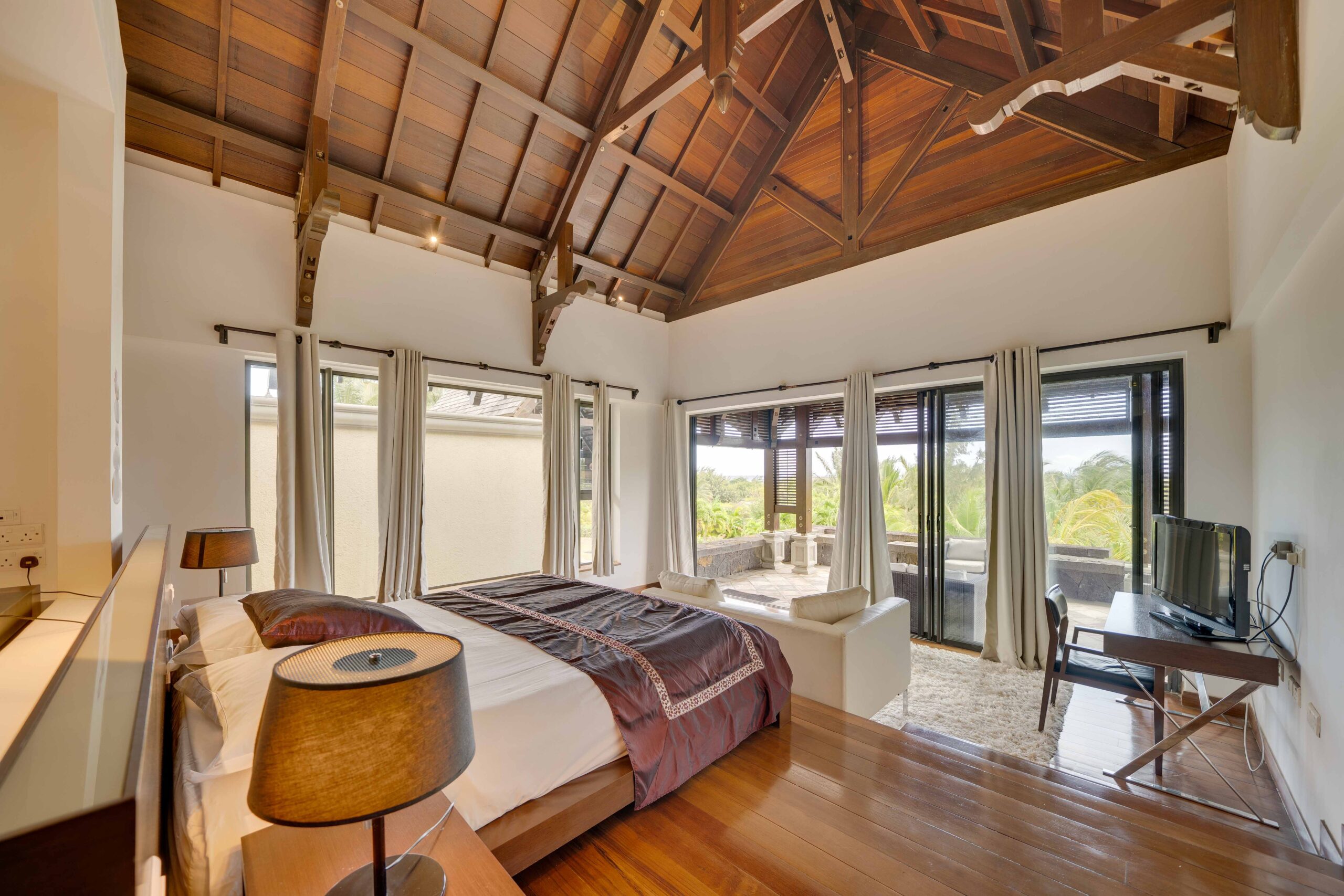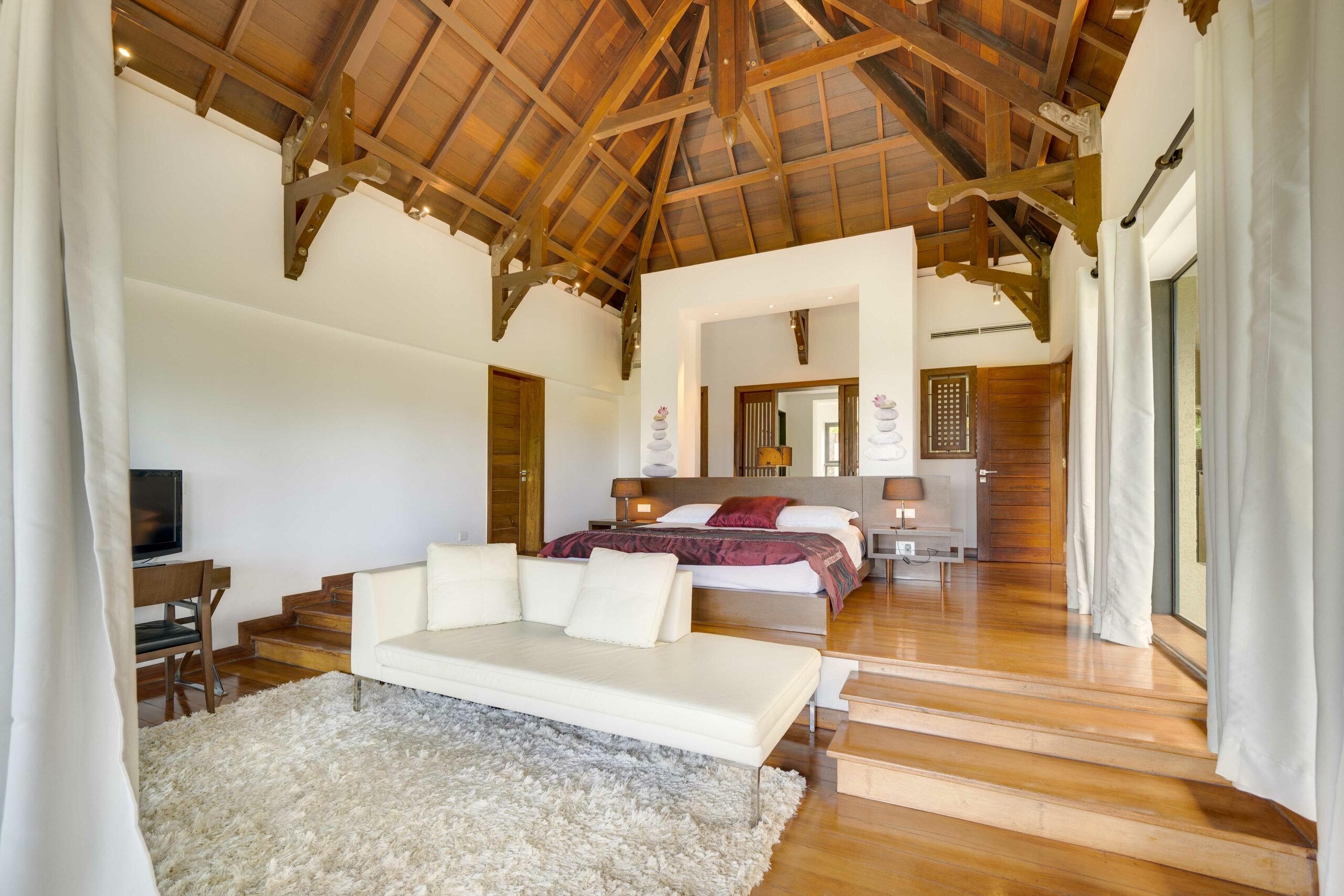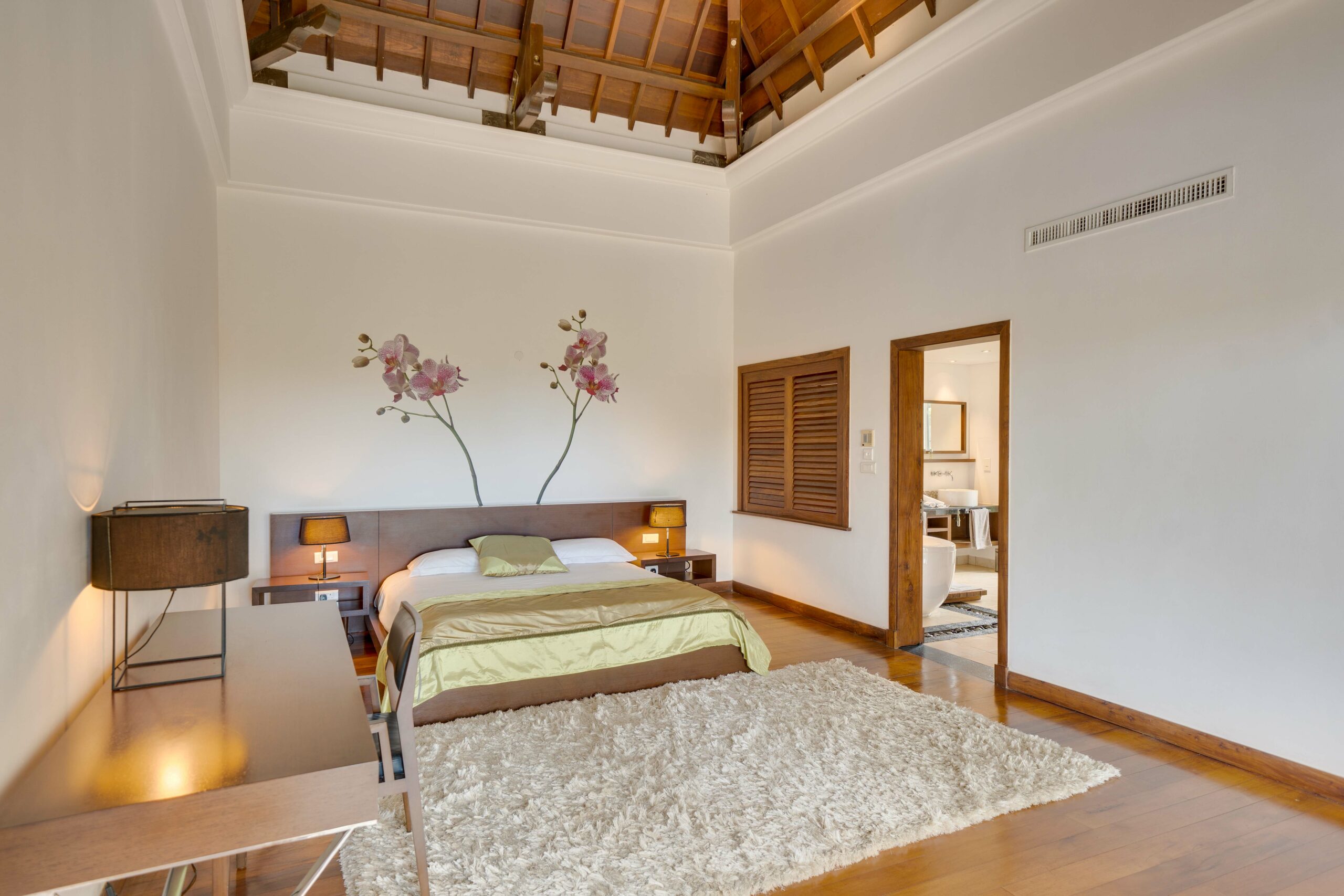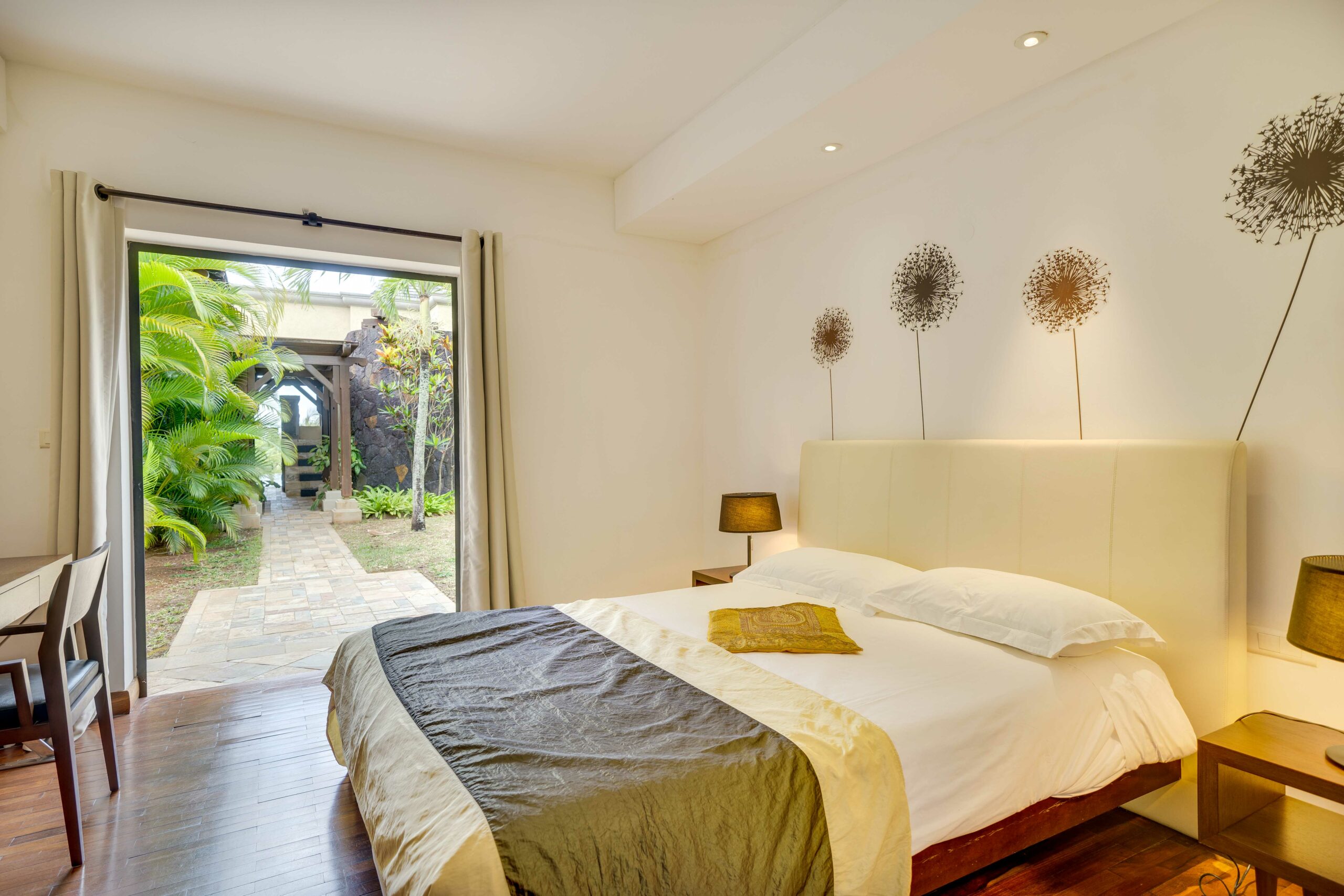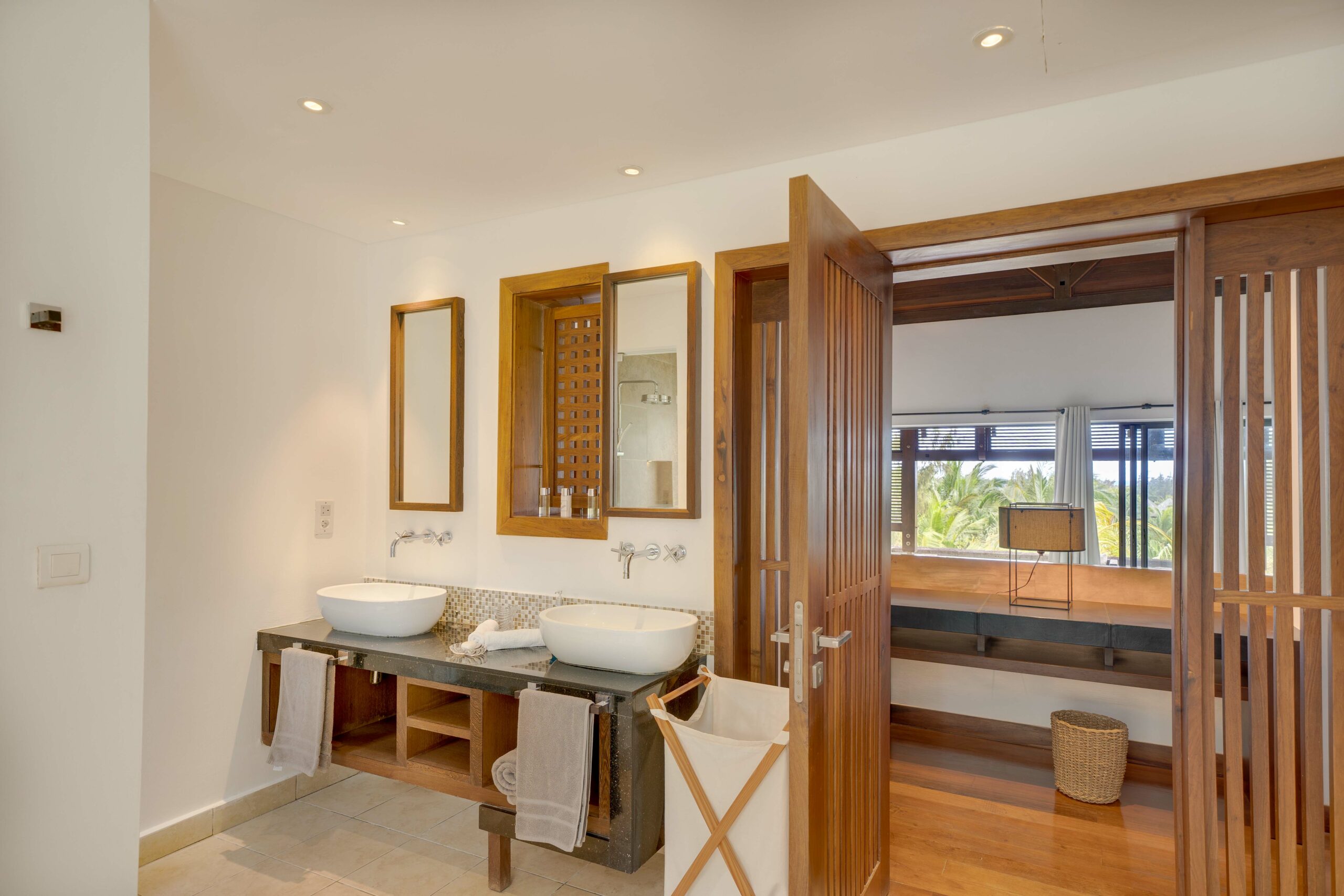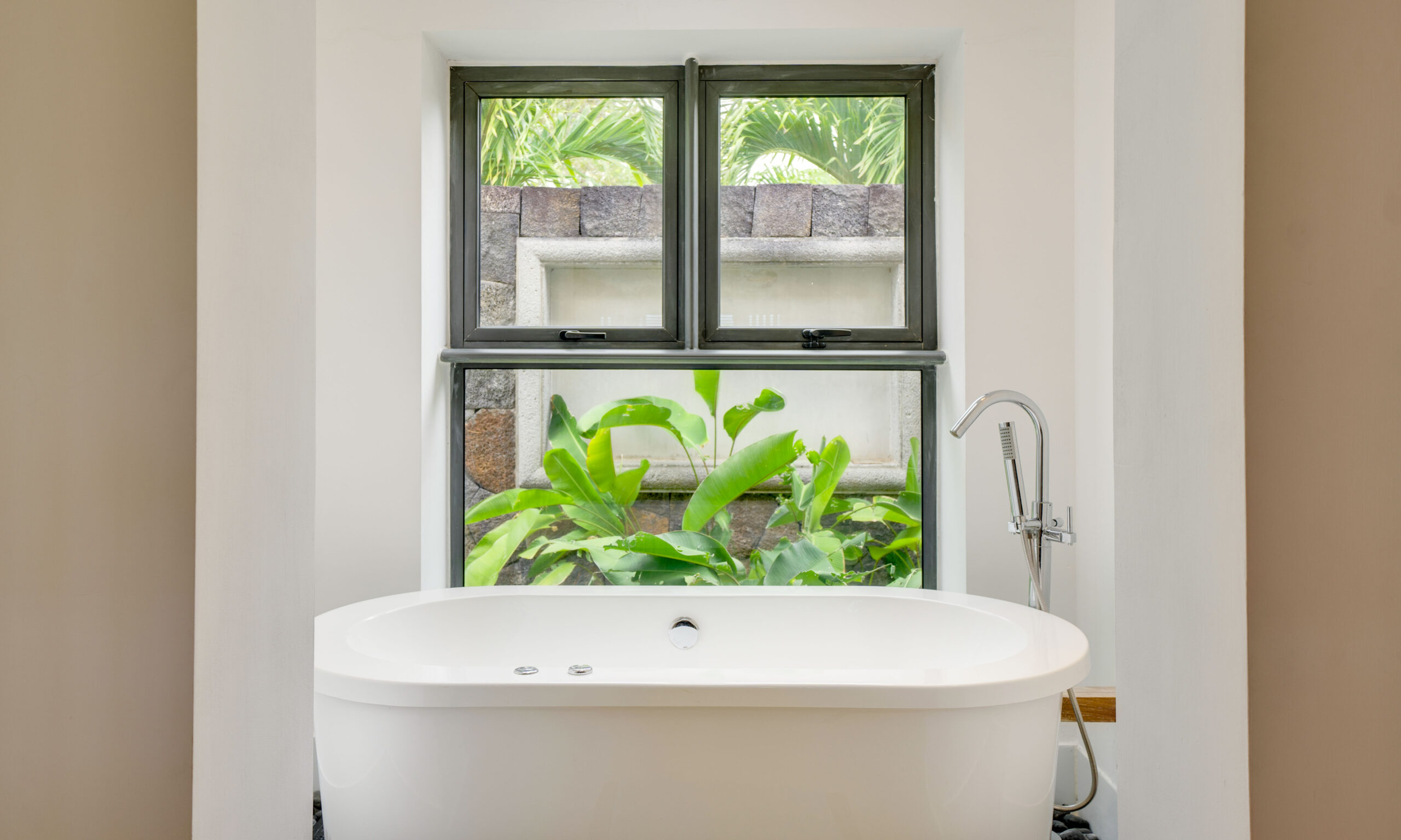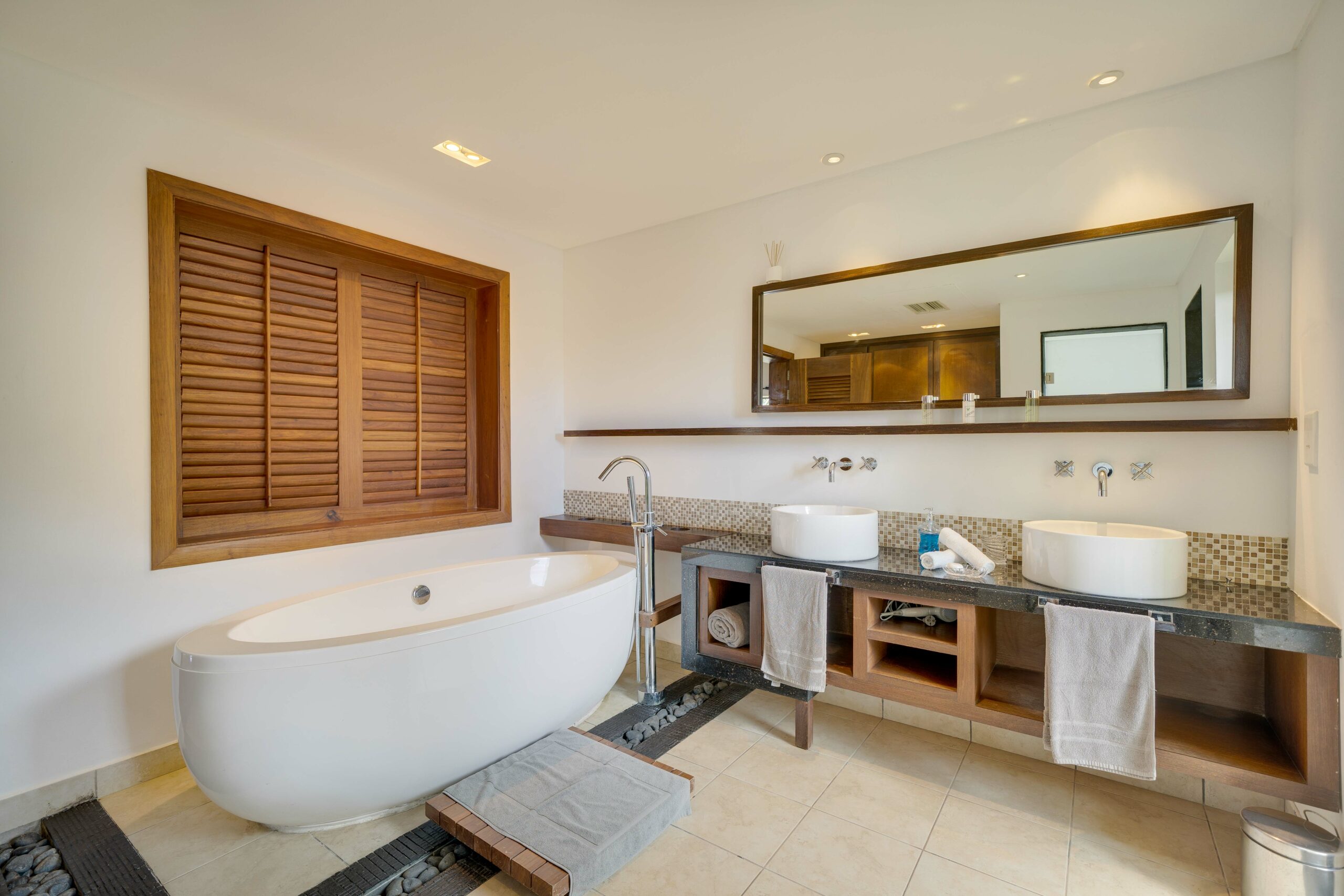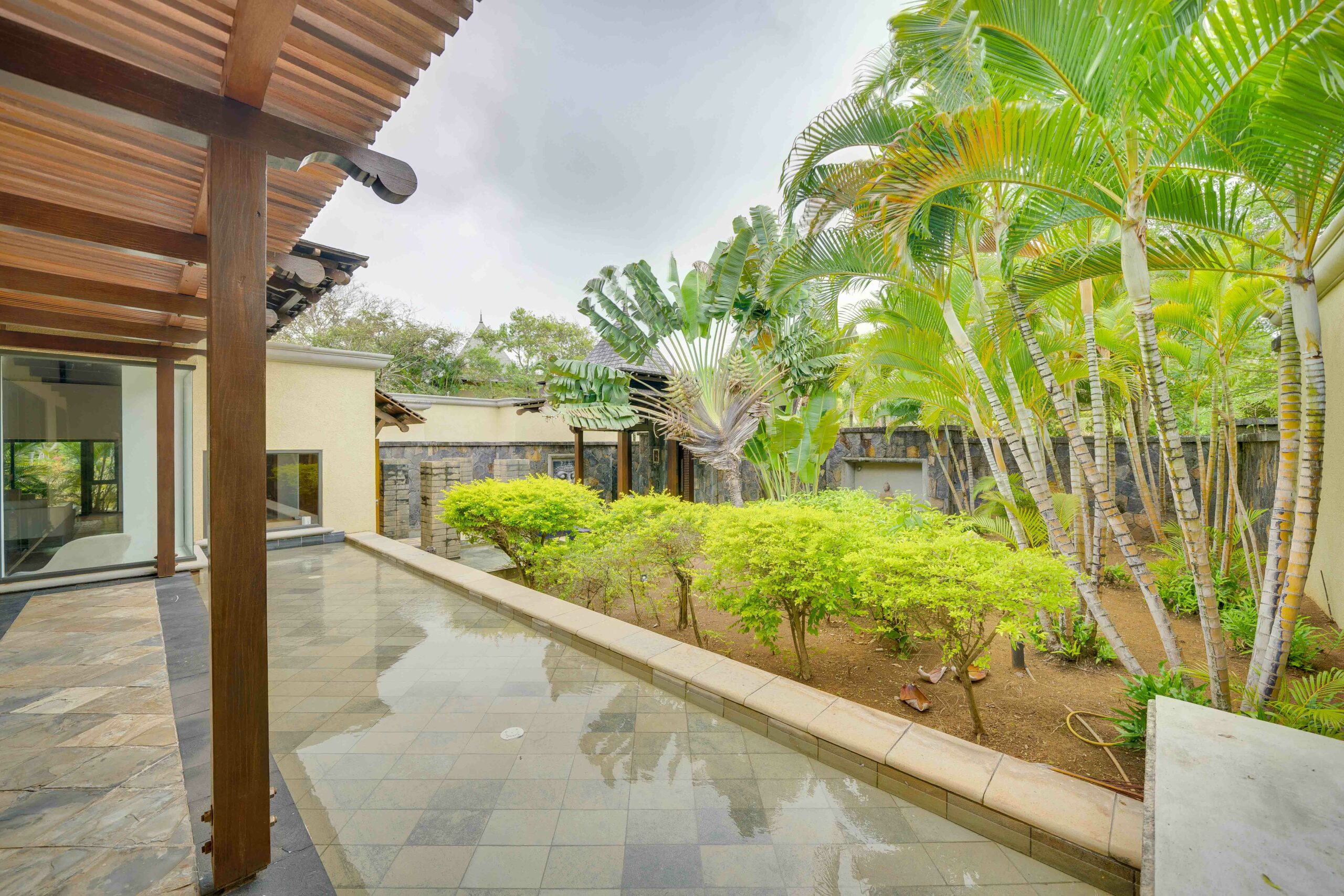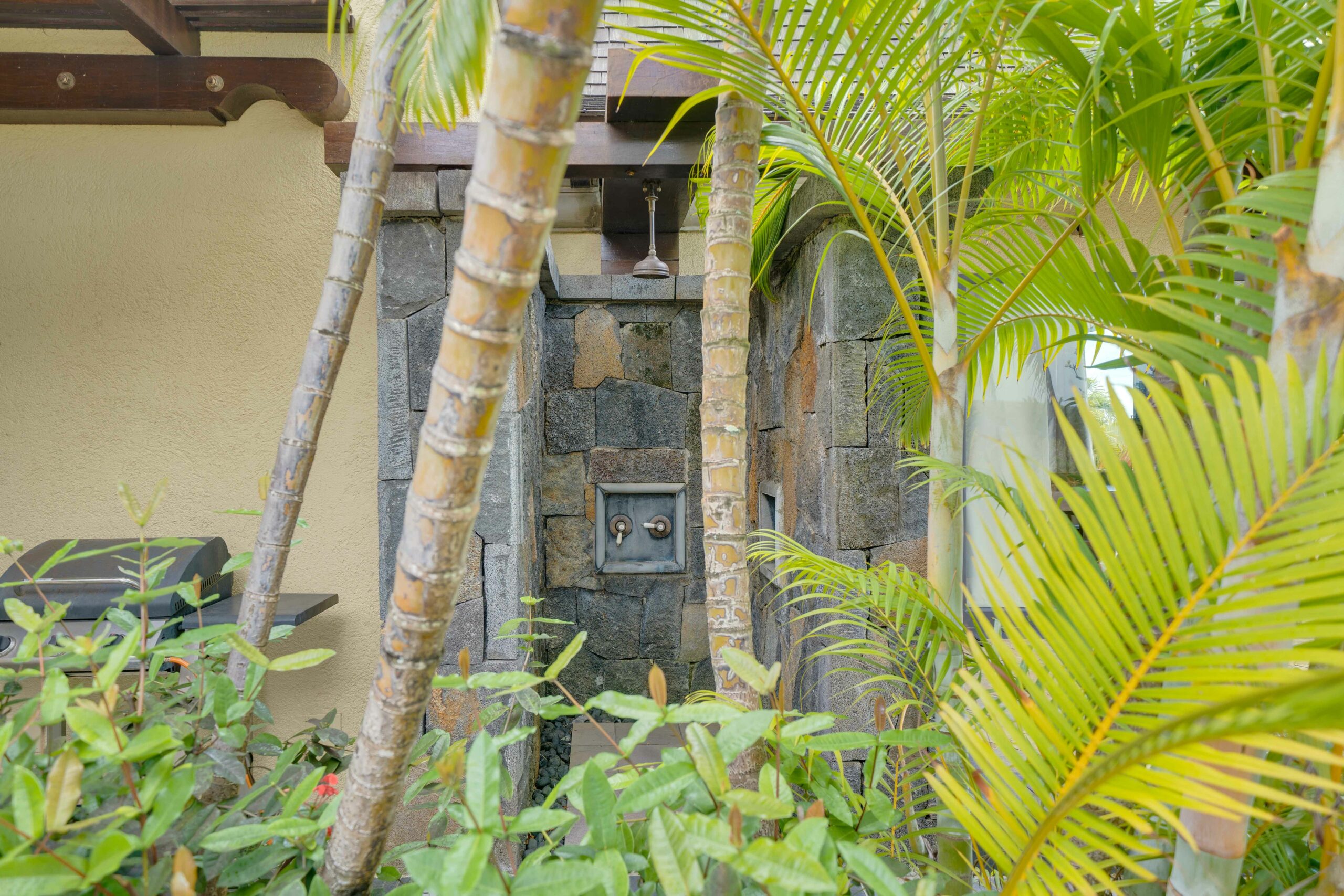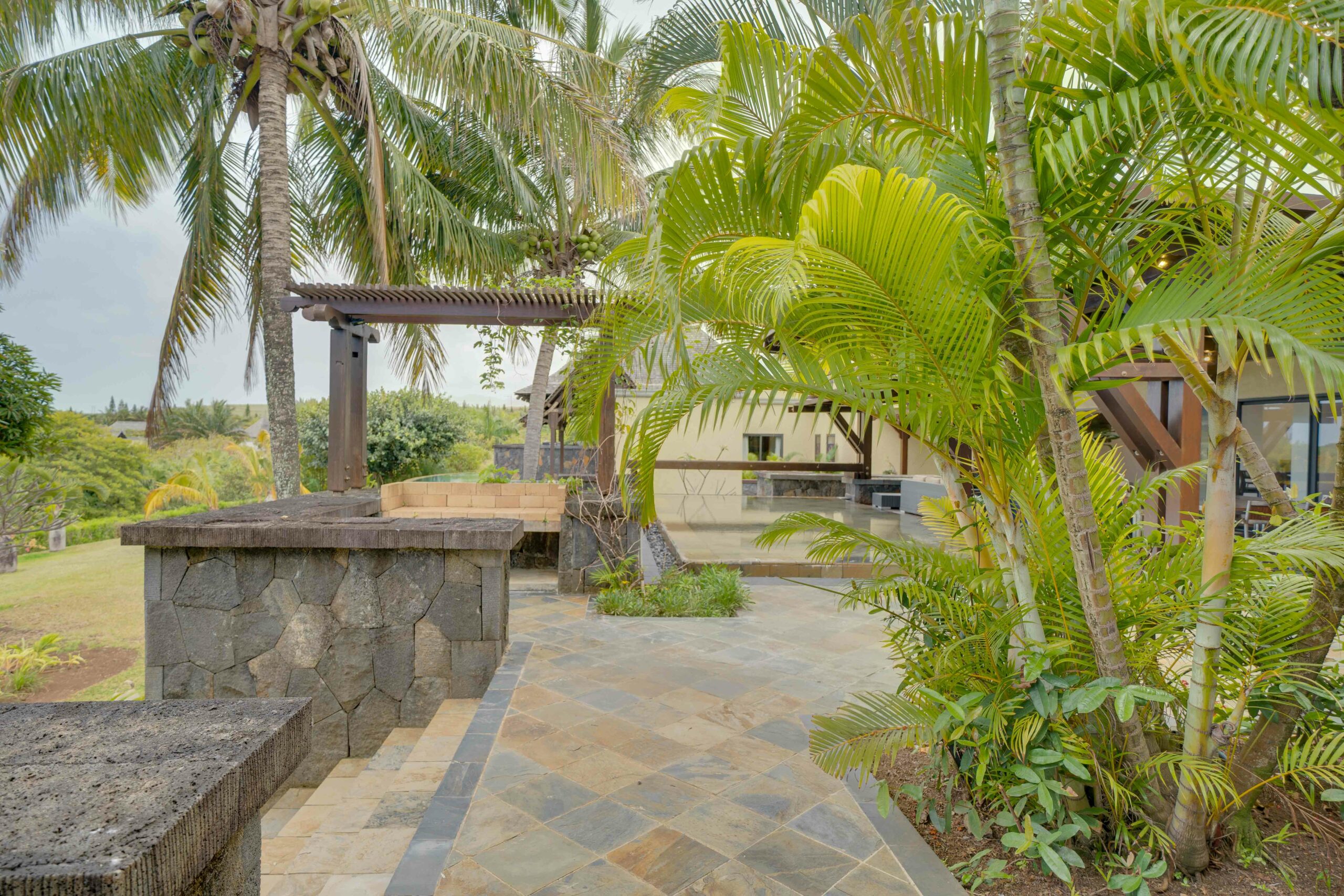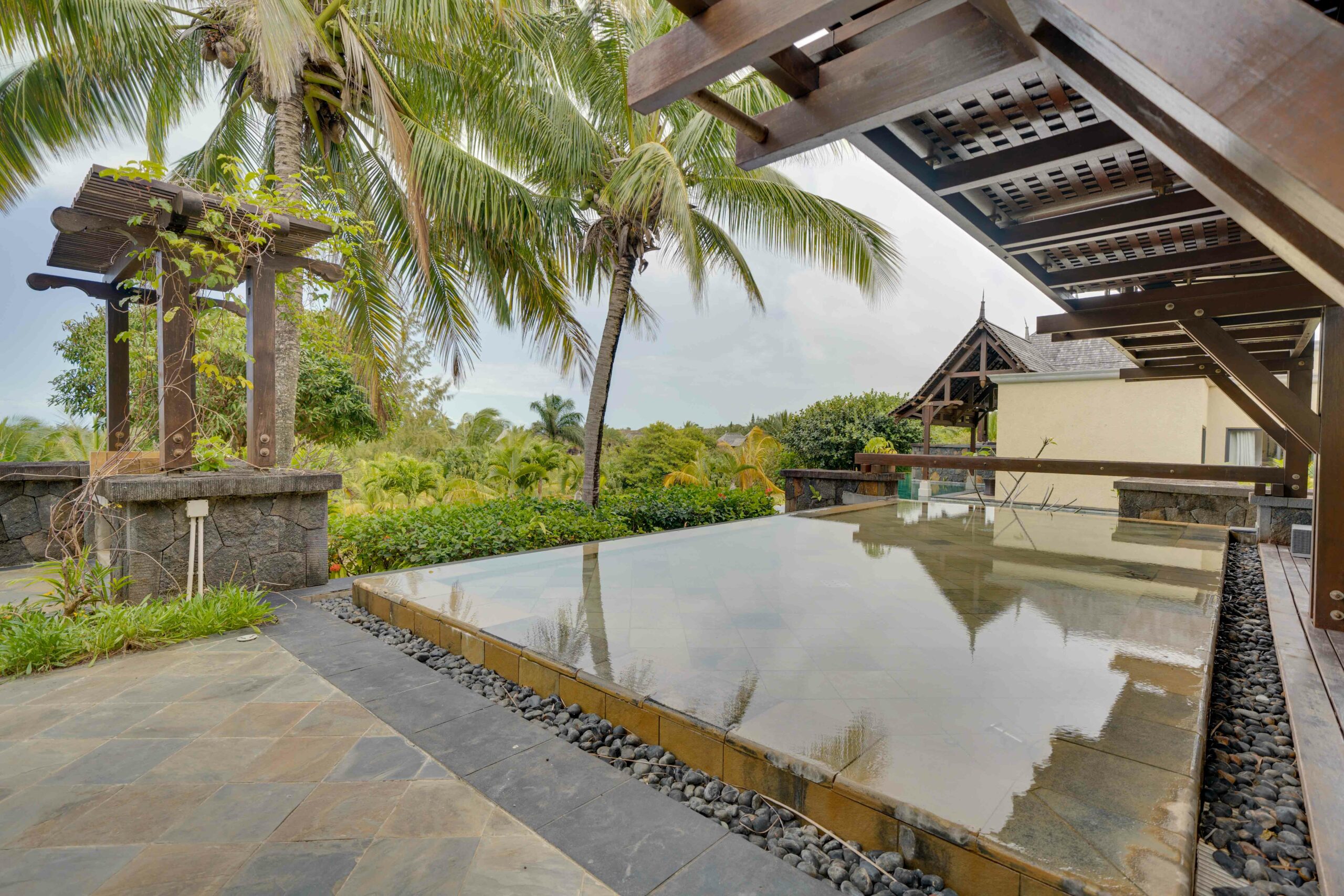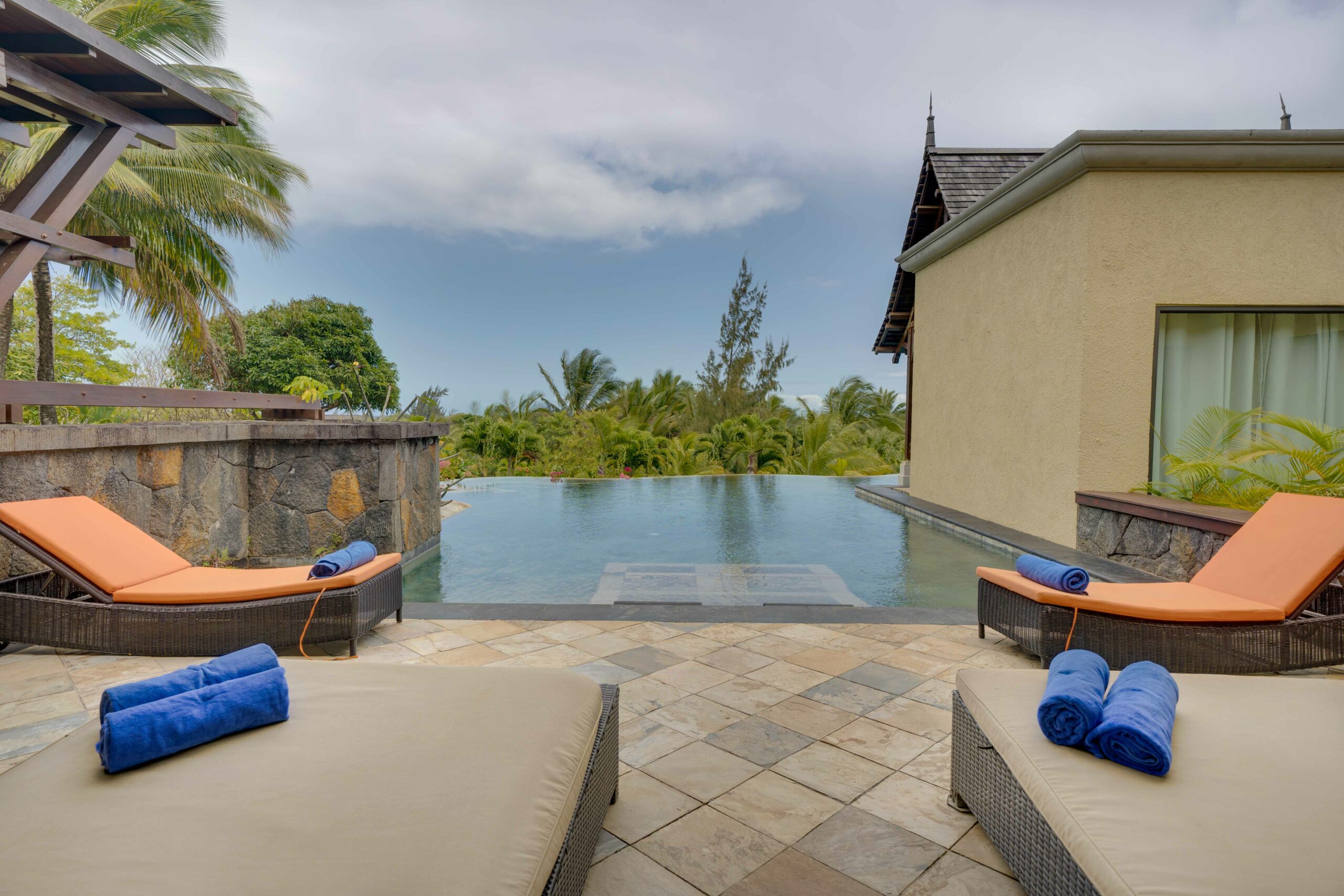 Villa Alara
Boasting sea views, an infinity pool and a sauna, Villa Alara sleeps up to 14, making it ideal for gatherings of families and friends.
Villa Alara is the epitome of Mauritian luxury, just a stone's throw from the beach and boasting fountains at its entrance, an infinity pool and a sauna, all set across a generous 424m².
With 4 en-suite bedrooms in the main house and an additional 3 in the separate guest cottage with its own private bathroom, as well as a fully-equipped kitchen, living room, dining room and laundry room, Villa Alara is perfectly designed to facilitate gatherings of extended family and friends, sleeping up to 14 people comfortably.
Villa Alara's charm lies in its living space, which is large enough to enjoy quiet moments or to host, and seamlessly incorporates the inside and out, making the most of the property's gorgeous grounds and numerous patio and terrace spaces.
If the pool and sauna were not enough to entice, Villa Alara offers the best of both worlds, also including complementary use of the private beach at the nearby 5-star hotel So Sofitel Mauritius, as well as access to a whole range of their other top-of-the-range facilities, with a golf buggy provided to go back and forth between the two.
With all of this and so much more, it's easy to see that Villa Alara is the ideal choice for your Mauritian getaway.
PLEASE NOTE: SMOKING IS FORBIDDEN IN ALL OF OUR PROPERTIES
PLEASE BE MINDFUL OF NEIGHBOURS AND KEEP NOISE LEVELS DOWN IN THE EVENINGS; PARTIES ARE NOT PERMITTED.
PETS ARE NOT ALLOWED IN ANY OF OUR APARTMENTS OR HOUSES.
Availability Upon Request